Want to tell your lover how much you love them and see them blushing in the brightest shade of red? Send romantic cute couple quotes to remind them how much you adore them. Let your words tug the strings of their heart and bring a sweet smile to your partner's face.
Show your partner appreciation. You don't need expensive gifts for that. But some heartfelt words will successfully touch their hearts. There is no need for a special occasion to express your love for them either; a random moment of confession can make them feel loved.
Sometimes it can be challenging to describe your feelings with perfect words. Hence, we have created a collection of cute couple quotes for you.
You can use cute couple quotes to tell them about your feelings. These quotes are also apt for use on social media and will match perfectly with your cute couple photos. Here are some heart-melting cute couple quotes you can send to your partner to make them feel special.
Romantic Cute Couple Quotes for Every Moment
1. "I would rather share one lifetime with you than face all the ages of this world alone." – J.R.R. Tolkien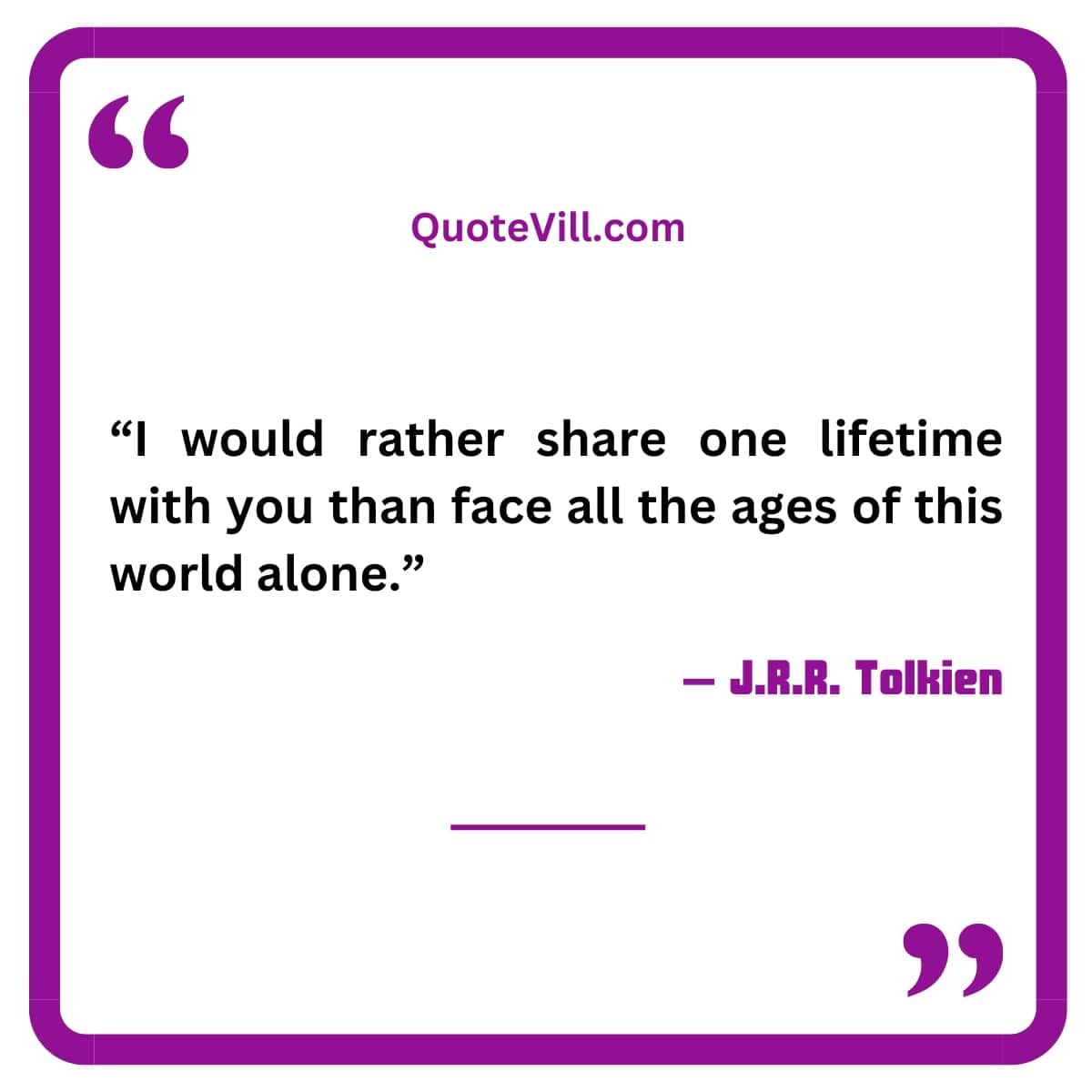 2. "Whatever our souls are made of, his and mine are the same." – Emily Brontë
3. "You are the butter to my bread, and the breath to my life." – Julia Child
4. "I love you not because of who you are, but because of who I am when I am with you." – Roy Croft
5. "If I know what love is, it is because of you." – Hermann Hesse
6. "I fell in love the way you fall asleep: slowly, and then all at once." – John Green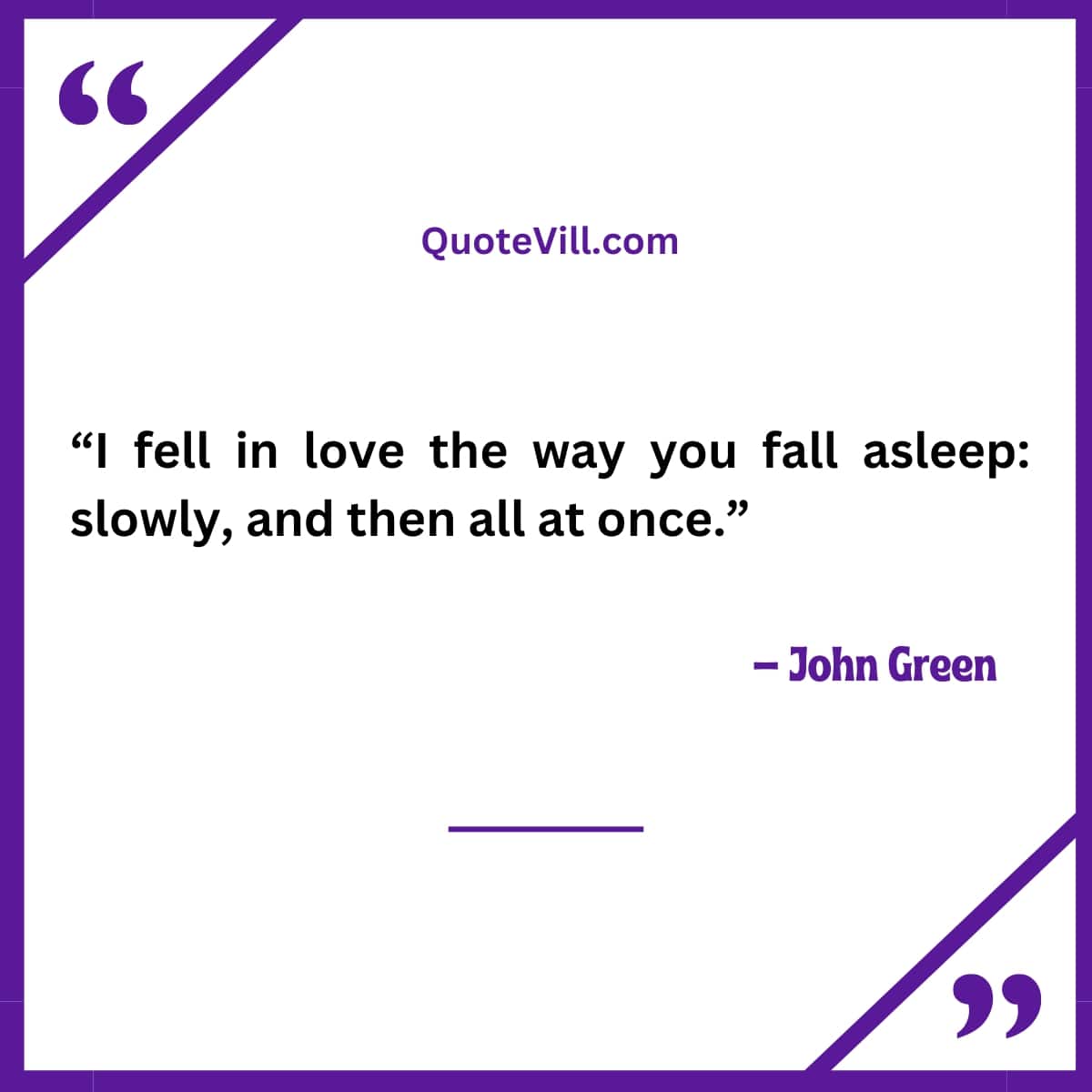 7. "In all the world, there is no heart for me like yours. In all the world, there is no love for you like mine." – Maya Angelou
8. "Love is composed of a single soul inhabiting two bodies." – Aristotle
9. "The best thing to hold onto in life is each other." – Audrey Hepburn
10. "You are my sun, my moon, and all my stars." – E.E. Cummings
Heartfelt Quotes For Boyfriend And Girlfriend
1. "I love you, not only for what you are but for what I am when I am with you. I love you, not only for what you have made of yourself but for what you are making of me. I love you for the part of me that you bring out." – Roy Croft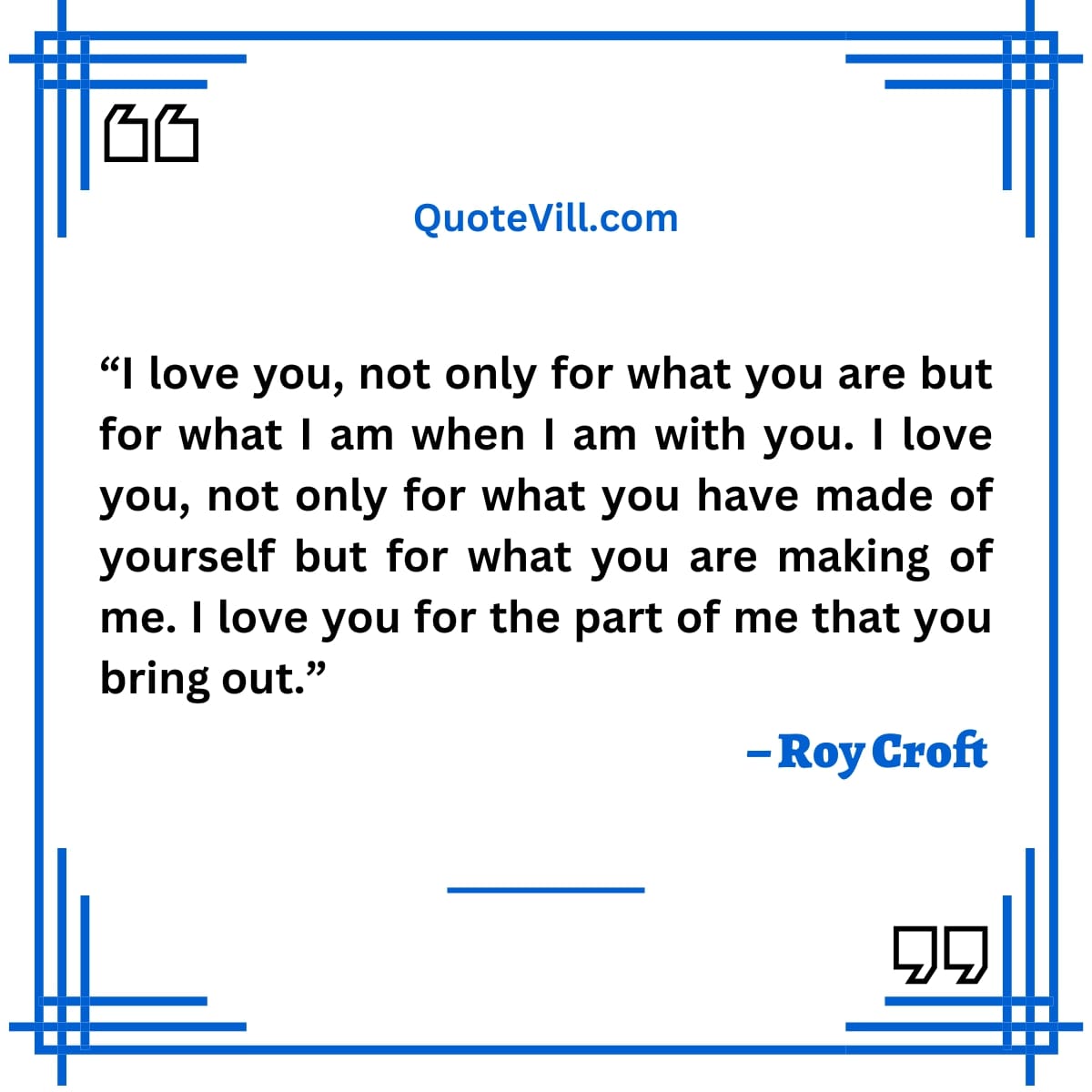 2. "You are my love story, and I write you into everything I do, everything I see, everything I touch and everything I dream. You are the words that fill my pages." – A.R. Asher
3. "The minute I heard my first love story, I started looking for you, not knowing how blind that was. Lovers don't finally meet somewhere. They're in each other all along." – Rumi
4. "In your eyes, I have found my home. In your heart, I have found my love. In your soul, I have found my mate. With you, I am whole, full, alive. You make me laugh. You let me cry. You are my breath, my every heartbeat."
5. "I wish I could turn back the clock. I'd find you sooner and love you longer. I didn't know that I was starving till I tasted you. Don't need no butterflies when you give me the whole damn zoo."
6. "I choose you. And I'll choose you over and over and over. Without pause, without a doubt, in a heartbeat. I'll keep choosing you."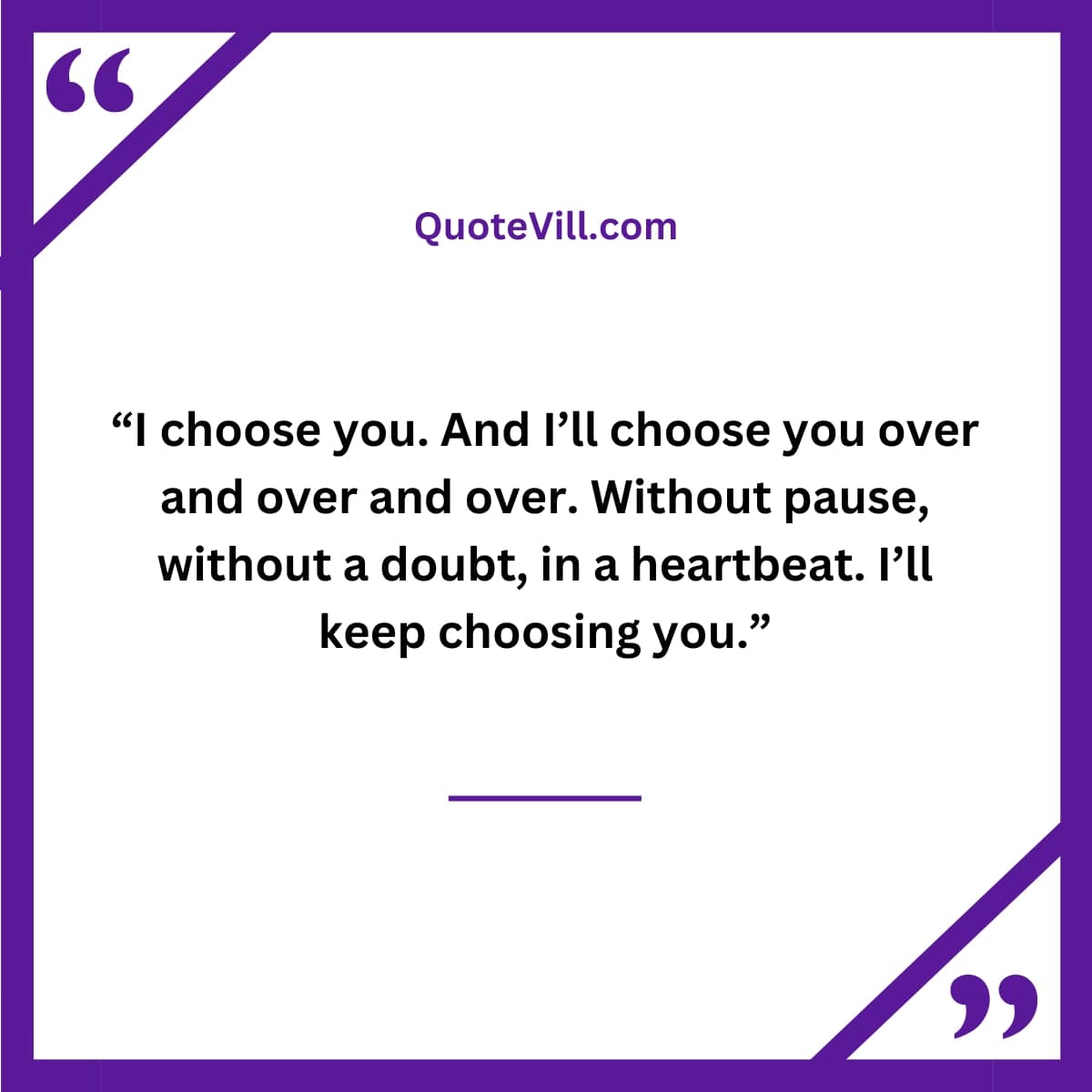 7. "I would rather spend one lifetime with you, than face all the ages of this world alone. I want to be your last everything. You and me, it's a forever kind of thing."
8. "I no longer believed in the idea of soul mates, or love at first sight. But I was beginning to believe that a very few times in your life, if you were lucky, you might meet someone who was exactly right for you. Not because he was perfect, or because you were, but because your combined flaws were arranged in a way that allowed two separate beings to hinge together." – Lisa Kleypas
9. "I have waited so long for the perfect girl and my patience has finally paid off. You can give without loving, but you can never love without giving. The great acts of love are done by those who are habitually performing small acts of kindness." – Victor Hugo
10. "For the two of us, home isn't a place. It is a person. And we are finally home. You are the finest, loveliest, tenderest, and most beautiful person I have ever known—and even that is an understatement." – F. Scott Fitzgerald
Famous Love Lines for Couples
1. "Whatever our souls are made of, his and mine are the same." – Emily Brontë, Wuthering Heights (Catherine about Heathcliff)
2. "You should be kissed and often, and by someone who knows how." – Gone with the Wind (Rhett Butler to Scarlett O'Hara
3. "In vain I have struggled. It will not do. My feelings will not be repressed. You must allow me to tell you how ardently I admire and love you." – Jane Austen, Pride and Prejudice (Mr. Darcy to Elizabeth Bennet)
4. "I wish I knew how to quit you." – Brokeback Mountain (Jack Twist to Ennis Del Mar)
5. "They slipped briskly into an intimacy from which they never recovered." – F. Scott Fitzgerald, This Side of Paradise (About Amory and Rosalind)
6. "But to see her was to love her, love but her, and love forever." – Robert Burns (about his love, Jean Armour)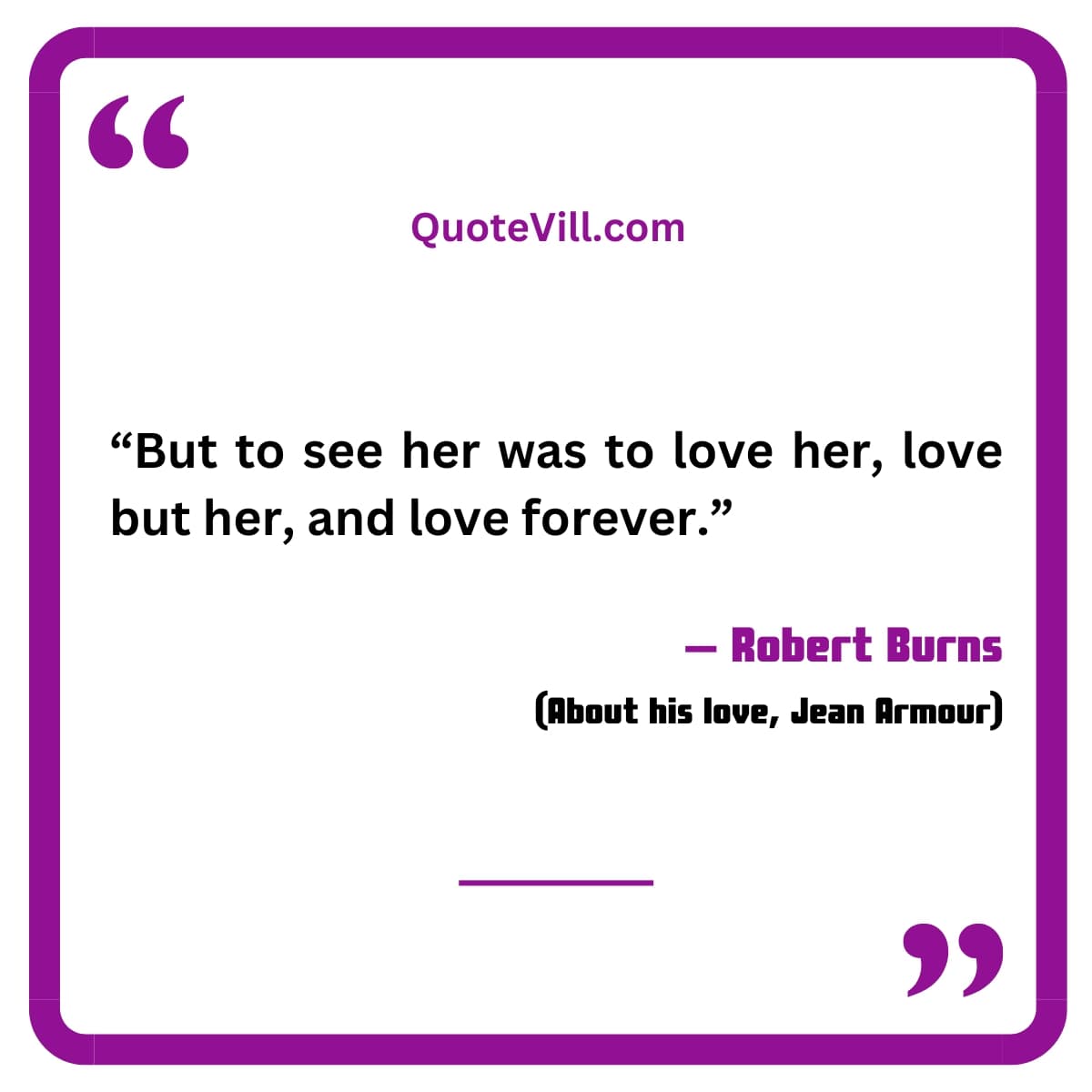 7. "I would rather share one lifetime with you than face all the ages of this world alone." – J.R.R. Tolkien, The Lord of the Rings (Arwen to Aragorn)
8. "Here's looking at you, kid." – Casablanca (Rick Blaine to Ilsa Lund)
9. "If you ever foolishly forget: I am never not thinking of you." – Virginia Woolf (in a letter to Vita Sackville-West)
10. "I am yours, don't give myself back to me." – Rumi (depicting profound love and unity with the beloved)
Inspirational Quotes For newly in Love Couples
1. "There's a long life ahead of you and it's going to be beautiful, as long as you keep loving and hugging each other." — Yoko Ono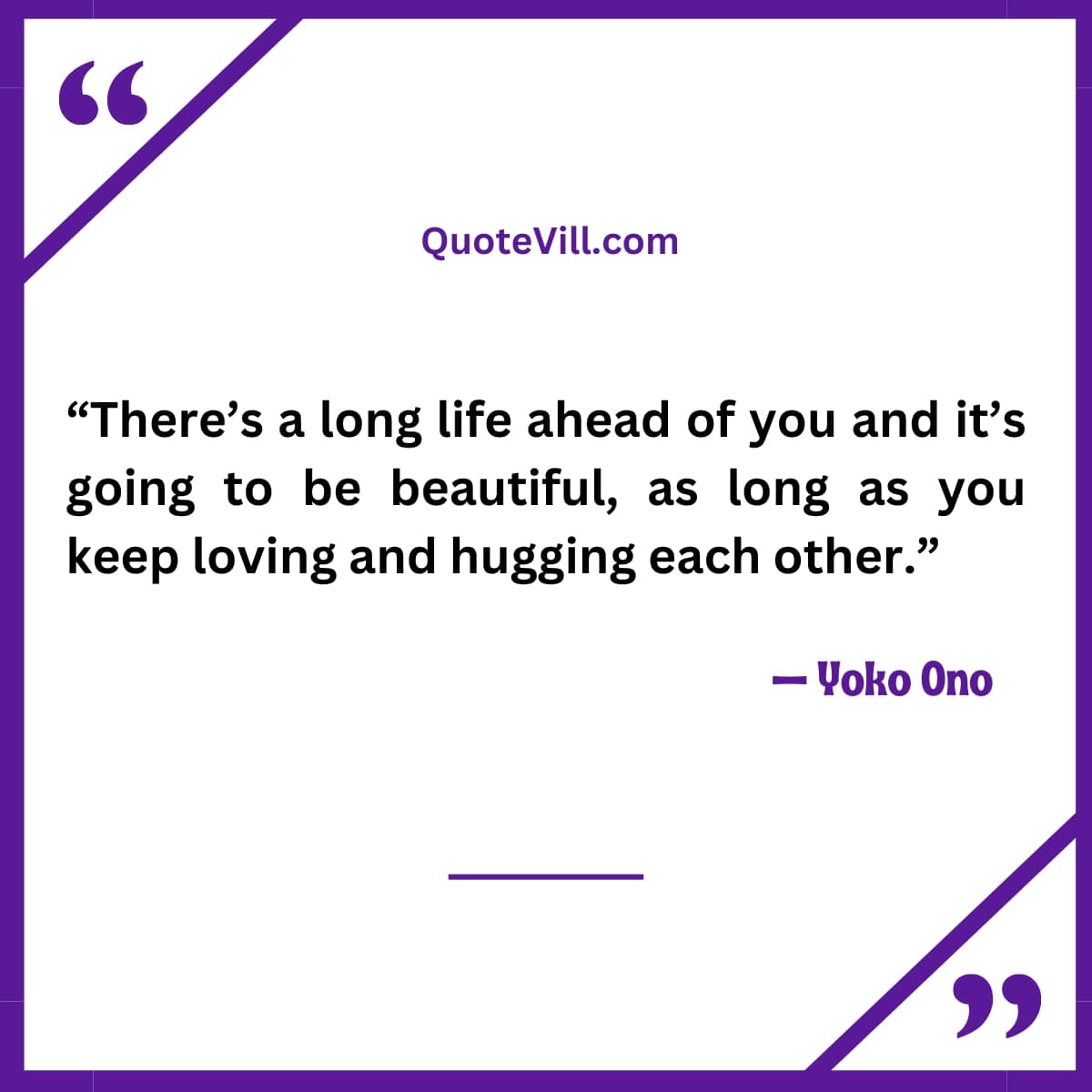 2. "The beginning of love is to let those we love be perfectly themselves, and not to twist them to fit our own image. Otherwise, we love only the reflection of ourselves we find in them." — Thomas Merton
3. "When two people meet and fall in love, there's a sudden rush of magic. Magic is just naturally present then. We tend to feed on that gratuitous magic without striving to make any more. One day we wake up and find that the magic is gone. We hustle to get it back, but by then it's usually too late, we've used it up. What we have to do is work like hell at making additional magic right from the start." — Tom Robbins
4. "To those who have just fallen in love, the world seems different because they have someone who understands them without them having to speak. It's as if the universe pauses for a moment to tell you, 'This is the feeling you've been searching for.'" — Unknown
5. "Love does not appear with any warning signs. You fall into it as if pushed from a high diving board. No time to think about what's happening. It's inevitable. An event you can't control. A crazy, heart-stopping, roller-coaster ride that just has to take its course." — Alice Hoffman
6. "For the two of us, home isn't a place. It is a person. And we are finally home. Every step I took since the moment I could walk was a step towards finding you." — Stephanie Perkins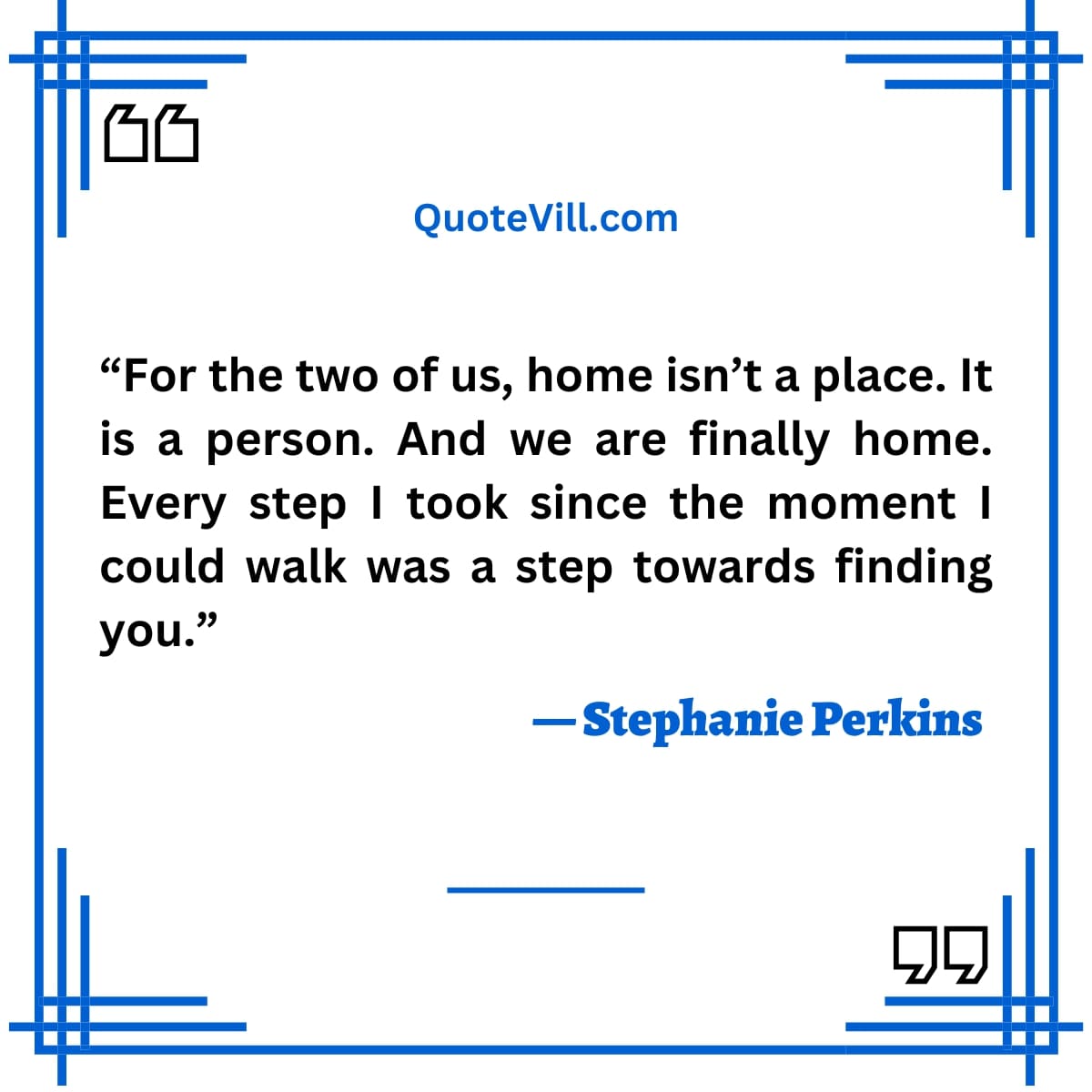 7. "Being deeply loved by someone gives you strength, while loving someone deeply gives you courage. And when both converge, it's the beginning of a beautiful tale." — Lao Tzu (adapted)
8. "The best love is the kind that awakens the soul; that makes us reach for more, that plants the fire in our hearts and brings peace to our minds. That's what I hope to give you forever." — Nicholas Sparks
9. "It's like in that moment the whole universe existed just to bring us together. And in that very moment, there's just you and the infinite possibilities of the beginnings." — Serendipity
10. "Two people in love, alone, isolated from the world, that's beautiful. But what would be more beautiful is if the love they share makes every corner of their world glow, heralding the birth of a love story that the universe will remember." — Milan Kundera
Perfect Couple Love Quotes For Friends
1. "Some people just fit together. Here's to the puzzle of love you've mastered!"
2. "Watching you two is like watching a rom-com in real life."
3. "Together, you two shine brighter than the stars."
4. "I've seen you laugh together, grow together, go through thick and thin together, and every moment speaks volumes about your commitment to each other. Your love story is filled with joy, humor, and so much love. You truly are a perfect couple."
5. "Separately, you two are special. Together, you're spectacular."
6. "The love between you two doesn't just shine; it illuminates the lives of everyone around you. You inspire us all to love more deeply and to strive to be the best versions of ourselves. Your love is not ordinary; it's a masterpiece."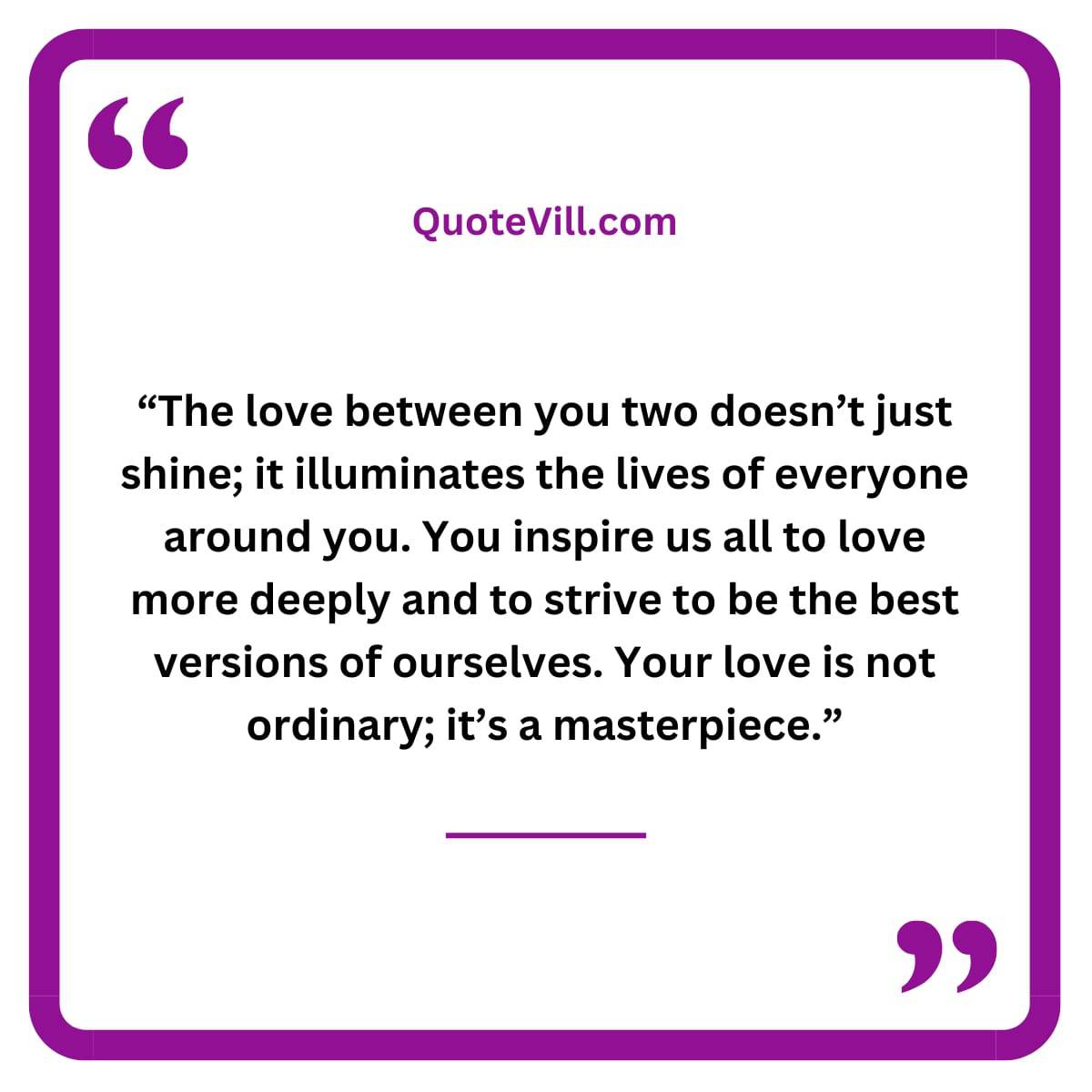 7. "You two make love look so easy and so beautiful."
8. "Some things just make sense, and one of those is you and your partner."
9. "Perfect pairs are rare to find, but I believe you've nailed it!"
10. "Your relationship is like a fine wine, it gets better with time. The love, trust, and understanding between you two is an inspiration to all who have the pleasure of witnessing your love."
Short But Deep Love Quotes for Every Couple
1. "Love is the ultimate truth."
2. "You and me, always."
3. "Together is my favorite place."
4. "Love is the shortest distance between hearts."
5. "Our love story never ends."
6. "You complete me."
7. "Forever is just the beginning."
8. "In you, I found home."
9. "Every moment matters with you."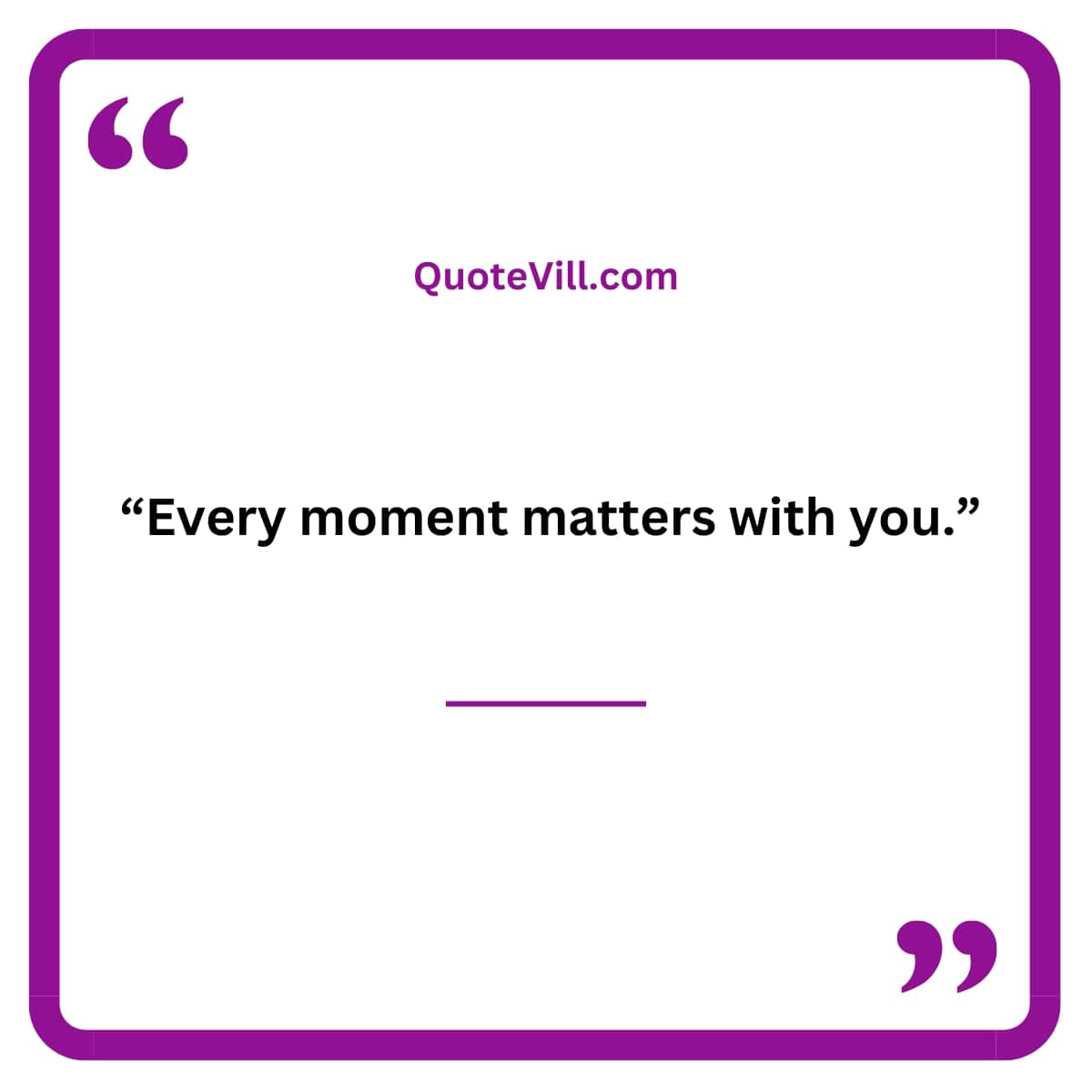 10. "Two hearts, one journey."
11. "Love needs no words."
12. "Hand in hand, heart to heart."
13. "You are my today and all my tomorrows."
14. "Love's language is timeless."
15. "With you, life sparkles."
Engaging Instagram Captions for Couple Moments
1. "Together is our favorite place to be."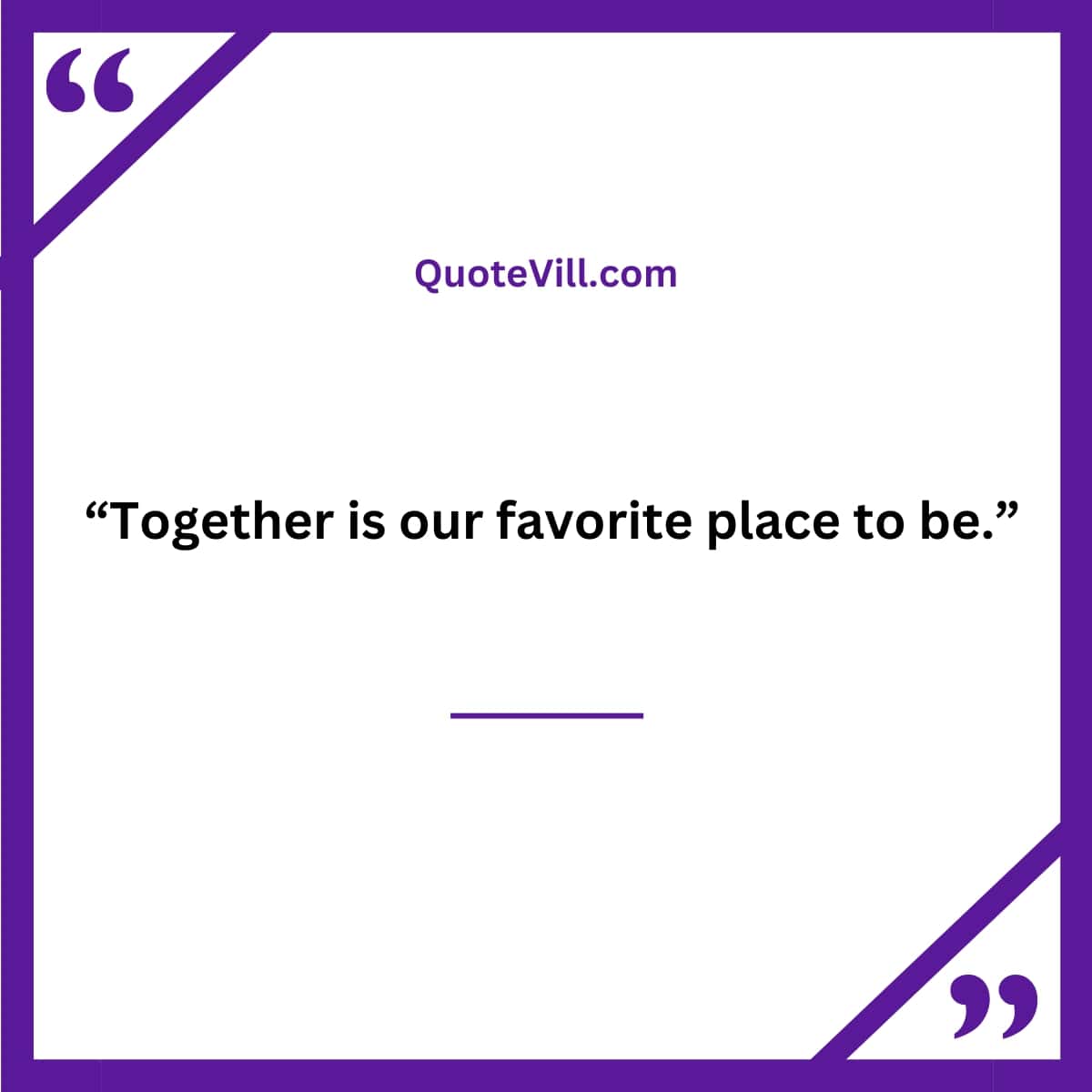 2. "Every day with you is a new adventure."
3. "Creating memories with you is my favorite thing to do."
4. "Love is: Laughing together about the inside jokes nobody else would understand."
5. "You + Me = ❤️"
6. "With you, every moment is sweet."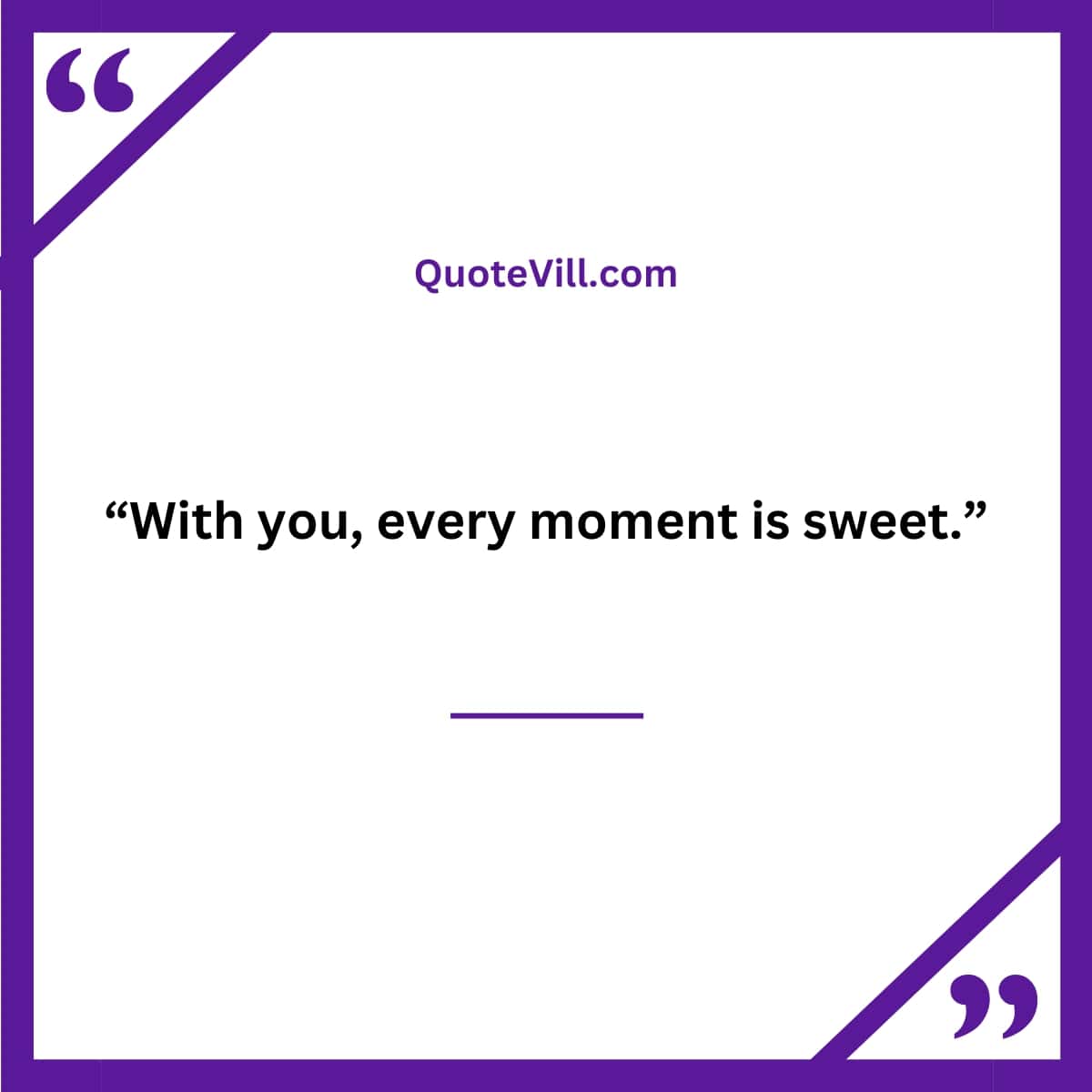 7. "Life is better with you by my side."
8. "Two peas in a pod."
9. "Building my dream life, one selfie at a time with you."
10. "Love is a journey, starting at forever and ending at never."