While planning a travel destination, it can feel exhausting to go through so many options and then you'll be left feeling bewildered. To not let that happen to you, we have prepared this list of 10 unique destinations in the USA for an unforgettable anniversary celebration.
As this covers the quintessential things in brief about the places that are well-known to have a romantic getaway, you'll know exactly where you wish to go once you've read the whole post, which means in the next 5 minutes.
Sounds exciting? Great! Also, do you know what this means? It means it's time to switch off your hustle mode and bring a romantic swing into your life.
So, let's not delay fun and get into it.
10 Best Romantic Anniversary Getaways In The U.S. for Couples
These Romantic destinations are perfect for anniversary celebrations. So, check out the list and find out your romantic getaways for an unforgettable memory.
1. Aspen, Colorado
If you're a couple who bonds over doing outdoor activities but also loves to have their leisure time and enjoys luxury then the peaks of Elk mountains and spa resorts of Aspen are waiting for you!
Despite Aspen being a beautiful setting in winter covered in blankets of snow, travellers and locals suggest that you visit it in summertime because it allows you to engage in more outdoor activities such as biking, hiking mountains, horseback riding and fly fishing. Other than that, days at campsites in breath-taking nature and nights in cosy, romantic mountain lodging hotels sound just right for a romantic getaway.
2. Key West, Florida
Known as Ernest Hemingway's home and famous for its key lime pie, Key West is one of the most fun, lively, and youthful places to have a romantic getaway. Its pristine tropical sites and architecture in pastel colour palette will set the perfect hues of romance for you!
If you both enjoy the extrovert nature of life then the lively streets, open bars, and tons of cafes here will make you feel so hyped and help you make new friends!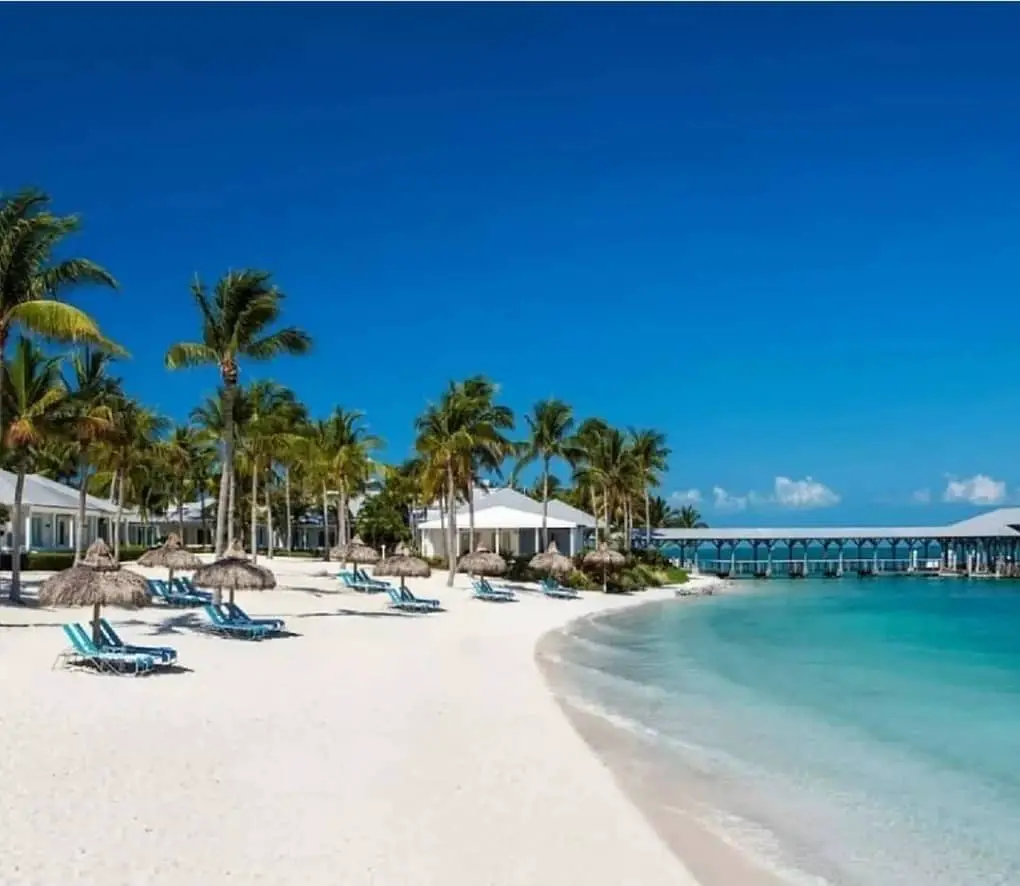 3. Charleston, South Carolina
If the word, romantic getaway, draws a picture of you and your partner going on boat cruises, and horse-drawn carriages, but also soaking in history, arts, and culture then Charleston is perfect for you!
With the warmth of the southern sun and people, you'll feel thrilled to visit waterfront parks and museums, then when the sun sets, you can explore fabulous restaurants that serve the most delicious seafood. And then take a walk in the moonlit downtown area to make your day end on a romantic note. If this sounds like a perfect date day, then Charleston shall be your stop!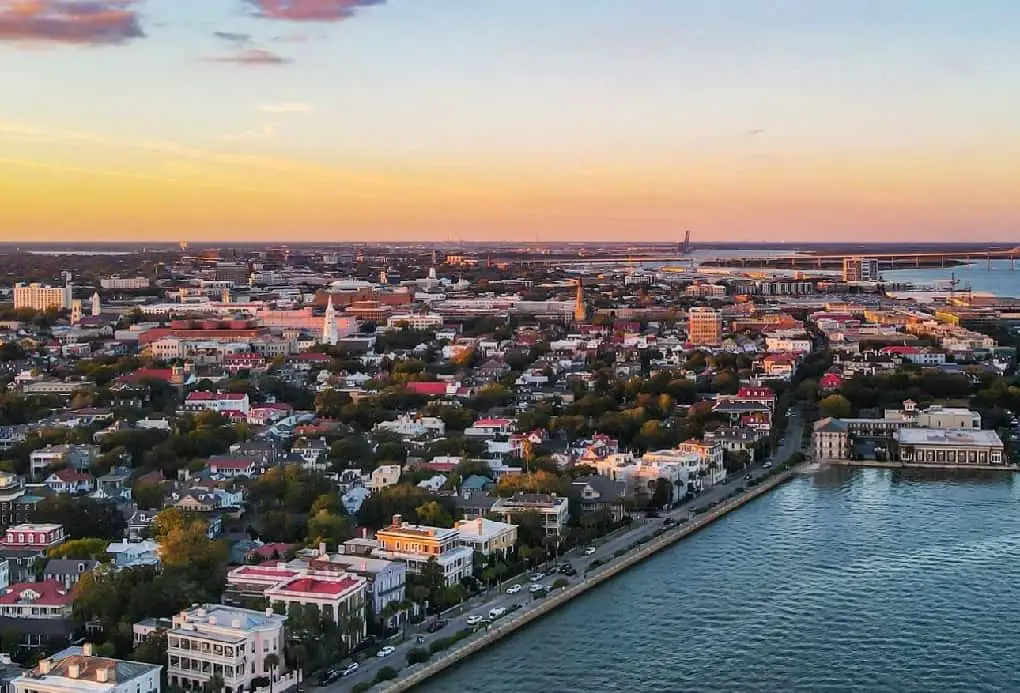 4. Sedona, Arizona
Known for its breathtaking vortex sites with otherworldly rock formations, Sedona will offer you the most romantic, serene time. The stunning desert landscapes are perfect not only for the most adventurous jeep tours but amazing stargazing nights. How cute!
They call Sedona a "cathedral without walls," and hence it attracts many people seeking spiritual retreats and enlightenment. If that is something on your bucket list as a couple then it would be a true getaway from the bustles of life, with the person you love the most. Also, hot air balloon rides, restaurants with scenic views and the site of the most gorgeous break of dawn will make you appreciate nature a little more.
5. Martha's Vineyard:
If you wish to take a break from your fast-paced lives and are hoping to find a getaway as a couple that can allow you to rest and rejuvenate, then Martha's Vineyards will help you unwind.  Cute villages at a distance, cosy cottages and farm-to-table restaurants will bring you a lot closer to nature and help you appreciate the simple ways of living!
And of course, there are Vineyards to enjoy wine tasting, duh! Overall, this place will offer you the quiet you seek in fast-paced lives.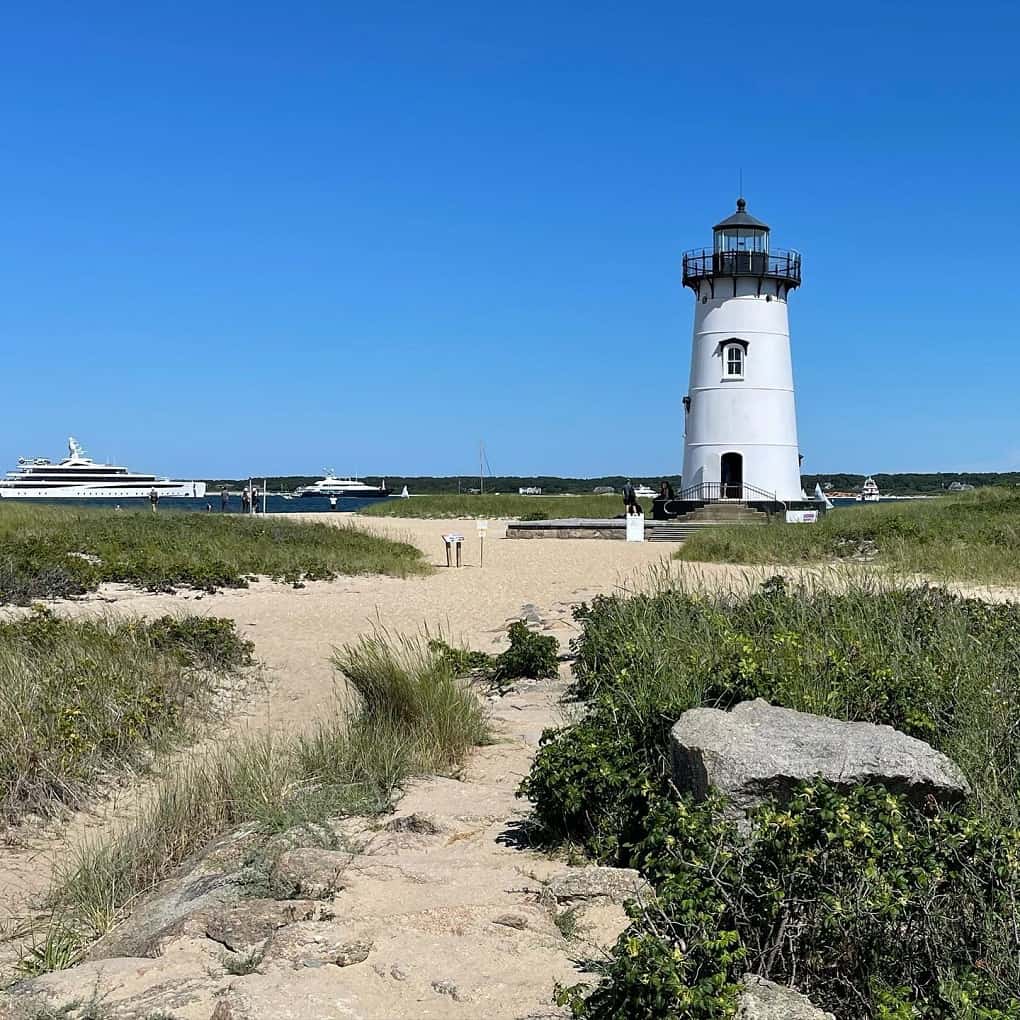 6. Hawaii(Various Islands)
Aloha! This shouldn't come as a surprise as Hawaii is well-known as a honeymoon destination. In Hawaii, instead of cafe hopping, you'll be Island hopping as there are so many of them! These various Islands with crystal clear water, and white and golden sand will make you want to sing "West Coast By Lana Del Ray" while driving along the coastlines.
Crazy volcanic landscapes, lush rainforests, and cultural events offering a perfect contrast make visiting Hawaii an encompassing experience. Also, the delicious seafood, finger-licking street food, and fresh tropical fruits leave no room for doubt.
7. Savannah, Georgia
Savannah is on this list because simply a cute picnic at Forsyth Park and a romantic dinner at the Olde Pink House can spark up your romantic life with the highest bars! Imagine breathing damp air, sitting across the riverfront and having a fine dinner with your favourite person. You can't know without being there the serenity this evening can offer you! The lineup of restaurants and cafes across the riverfront set this tone of evening every day!
On a completely distracting side note, Savannah is known as one of the most haunted cities in America, so if visiting ghost houses and old antique stores is your thing then Savannah won't disappoint you.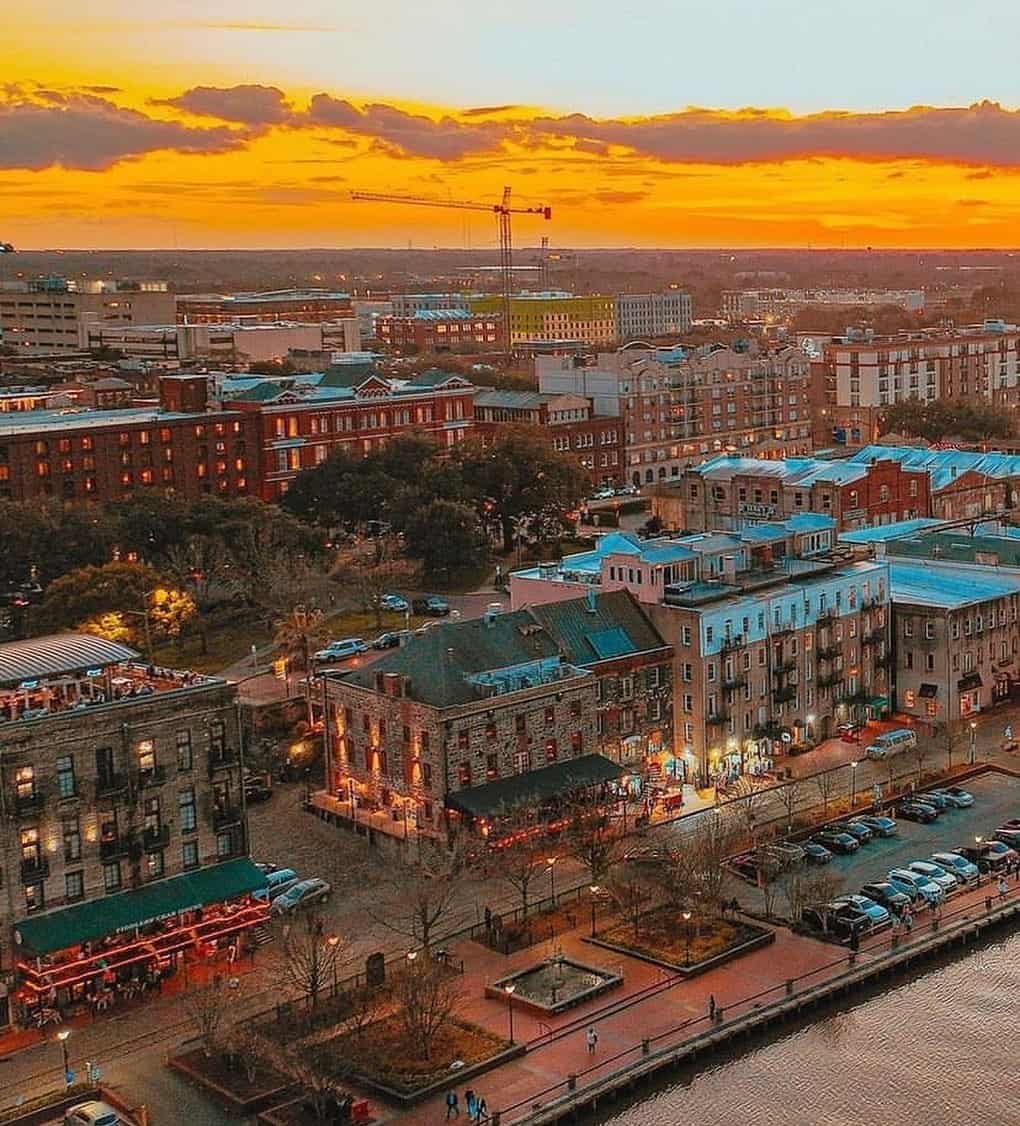 8. Santa Fe :
With 250 art galleries, Santa Fe acts as a magnet and a Disneyland for art lovers. If you as a couple love to explore arts and prefer living beating nightlife, then Santa Fe is THE place for your romantic getaway.
Additionally, you can engage in many outdoor activities and cultural activities here! The upbeat and musical energy of Santa Fe can take away all your blues and stress. The biggest plus is that this fun ride to Santa Fe wouldn't be heavy on your pockets.
9. Asheville, North Carolina:
Asheville does take pride in being the oldest community of theatre as it should! Here the musicals, long-old dramas, and live performances will bring you back to the old, good times. If appreciating arts and culture is your thing, then Ashville will bring you two a lot closer.
Also, downtown Asheville is known as the Paris of the South! Why? You'll know why when you two would walk hand in hand in downtown Asheville's streets.
10. New Orleans, Louisiana
For pretty laid-back and easy-going dates, New Orleans would be very fitting for you. Letting loose, partying and having fun is the second nature of this place.
The vibrant colours, beautiful architecture, and historic buildings define the beauty of this place. If you wish to experience like a local then visit there in February during the Mardi Gras festival to experience more uplifting spirits!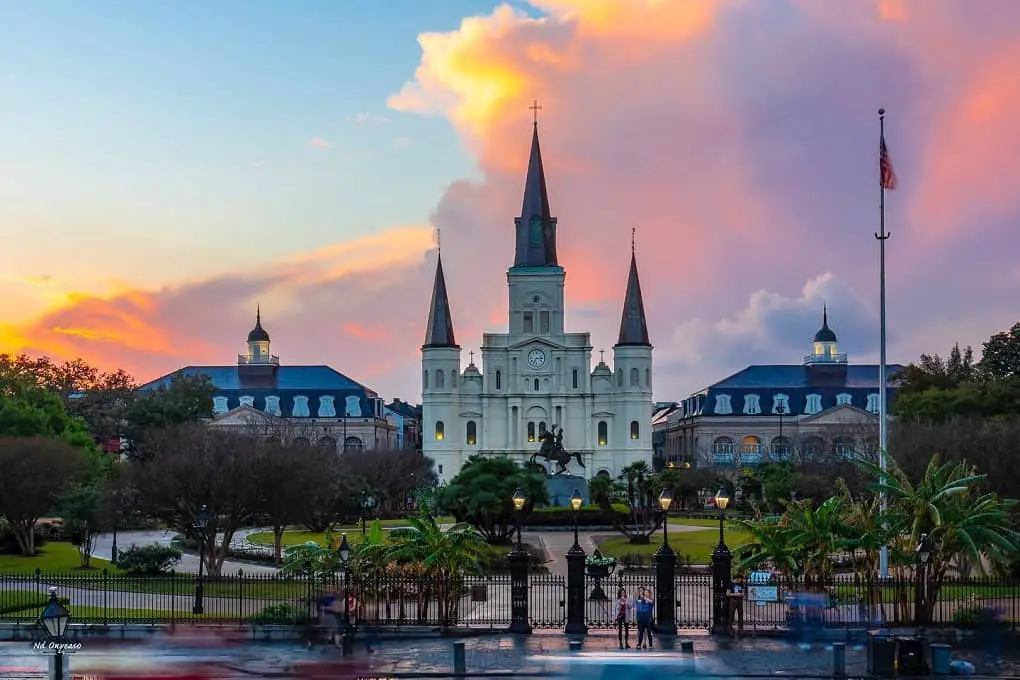 Final Sayings
So, to conclude these are the 10 unique destinations in the USA for an unforgettable anniversary getaway. As we tried to keep it brief, what you've read are simply the highlights of these places to help you decide quickly which one place sounds perfect for you two to have your romantic getaway. We now hope you have an answer.