Hosting a birthday party whether for yourself or your loved ones doesn't need to go heavy on your pockets. How? Have a look at these 15 budget-friendly DIY birthday decor ideas that will wow your guests, by the way, and you'll have no questions then!
The only major task you have to do is decide your birthday theme. Once you have that in mind, all you have to do is incorporate all these DIY decor ideas accordingly and cohesively. With all that in mind, make sure you have decided on a color palette too so that everything looks put-together and as planned out as you wish it to be!
1. Cupcake Toppers:
There are a few ways in which you can use cupcake toppers to bring that wow element. You can go with your pictures or the elements related to your birthday theme for the toppers. Or else if your guest list is limited then you can make these toppers personalized for your guests with their pictures, names, or some funny tags.
2. Guest Board: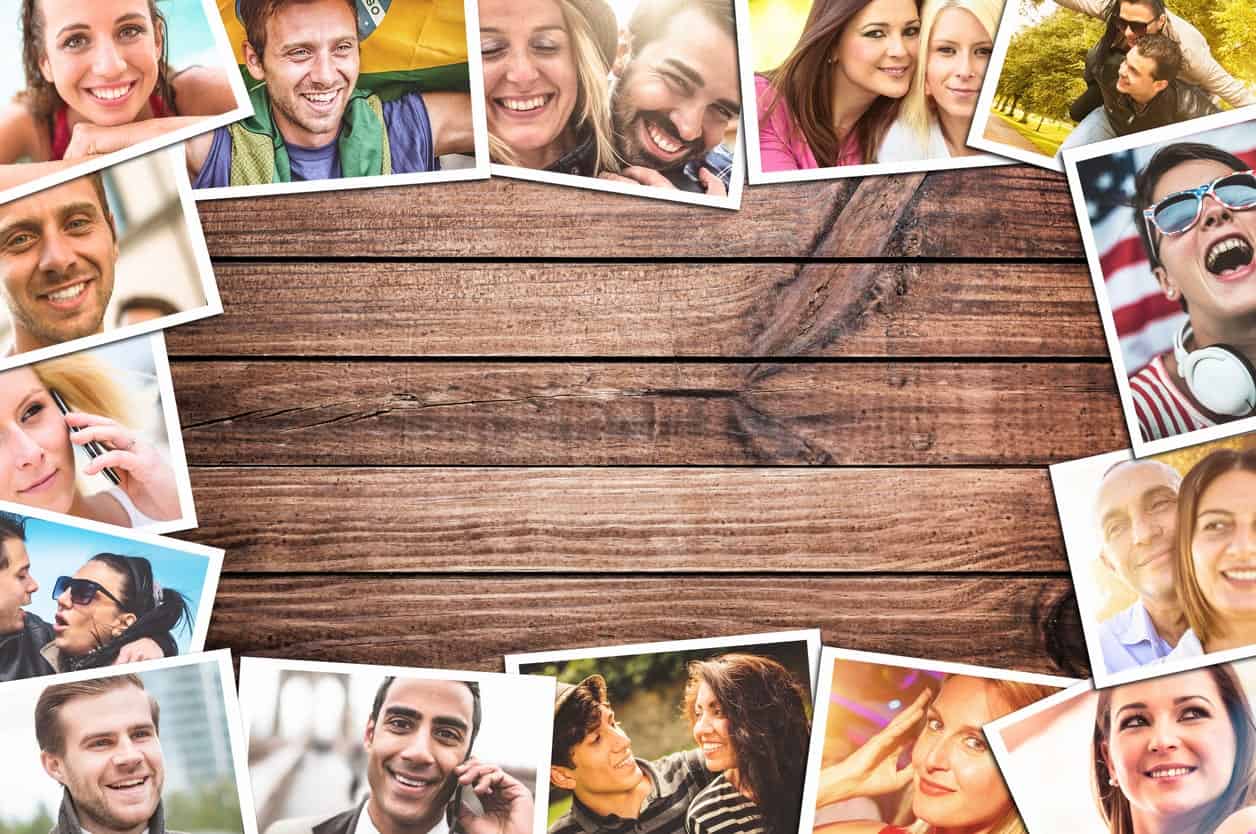 Lately, signature boards, family tree boards, or note boards at social parties seem to gather more attention than any other party elements. So, if that sounds interesting to you then you can take some inspiration from Pinterest and make your unique DIY guest board, which can be about anything you want it to be!
3. Pebbles of Joy:
Ever heard of Kindness Rocks? They are these colourful rocks that teachers in elementary schools put in a big basket, each with a positive saying written on it, for students to pick and carry. The intention behind it is to help students develop a growth mindset.
Now, don't worry, we're not telling you to bore your guests with inspirational quotes but instead, we suggest you take some colourful pebbles and write some fun quotes or slangs on them and put them in this huge basket with a fun sign. It would not only look cool and pretty but also your guests would have something fun to do.
4. Photo Booth: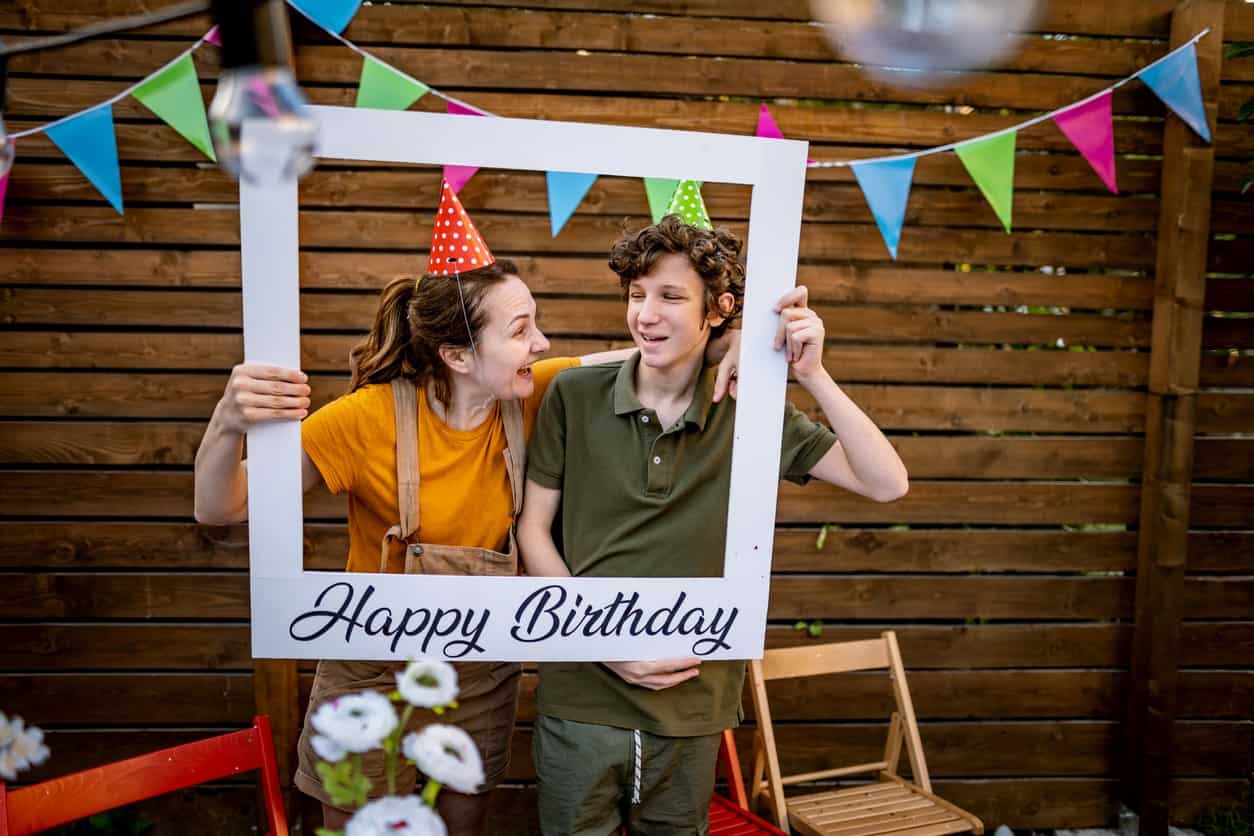 Of course, you saw this coming! We're in the 20th century, so any party without a photo booth would be incomplete. However, you may need to sweat to create the perfect, sturdy, fun-looking, photo booth! If sweating isn't your way to do things then you'll have to lose pocket strings to buy a DIY photo booth that goes with your birthday theme.
5. Fun Pinatas: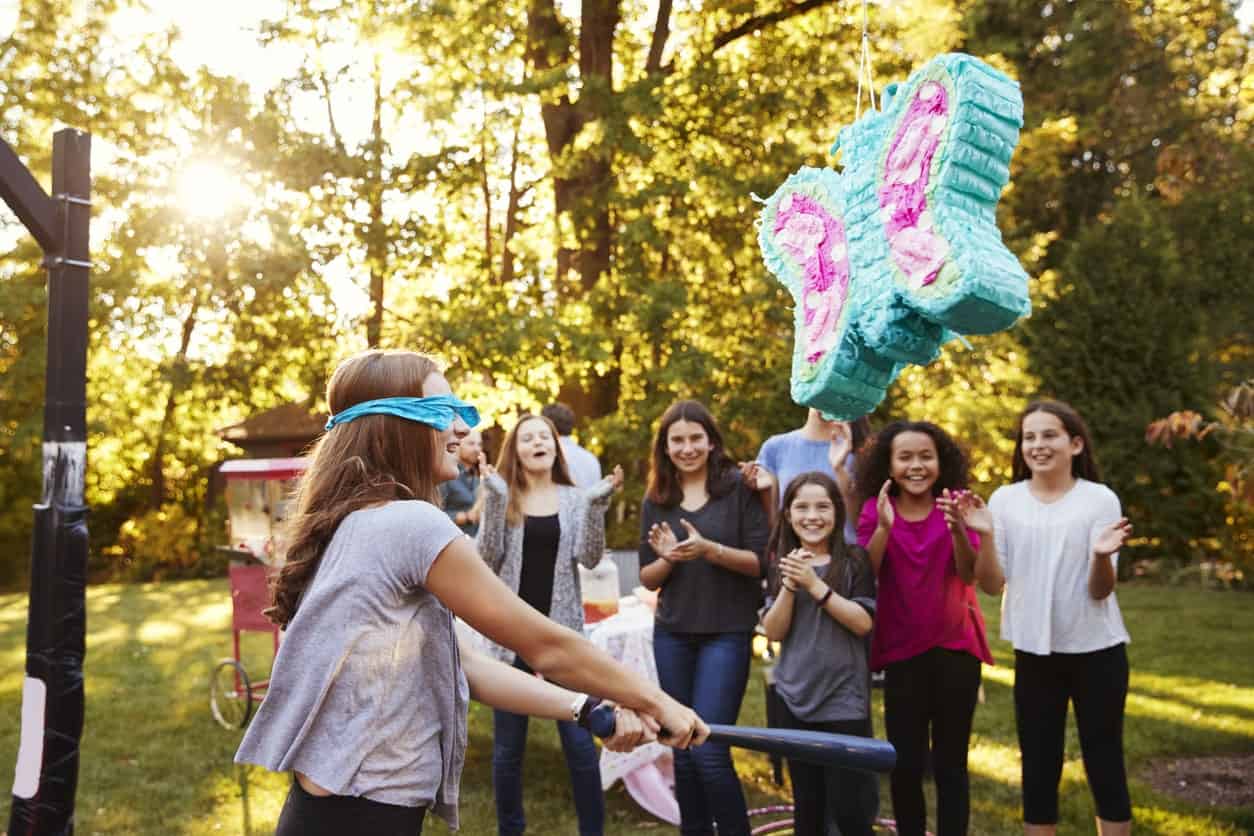 Again, instead of balloon pinatas, you can go with various fun pinatas like minion ones, owl ones or even rockets! Depending on your craft skills and birthday theme, you can go with different, fun pinatas. These babies will add colours and vibrancy to your birthday party.
6. Food Table: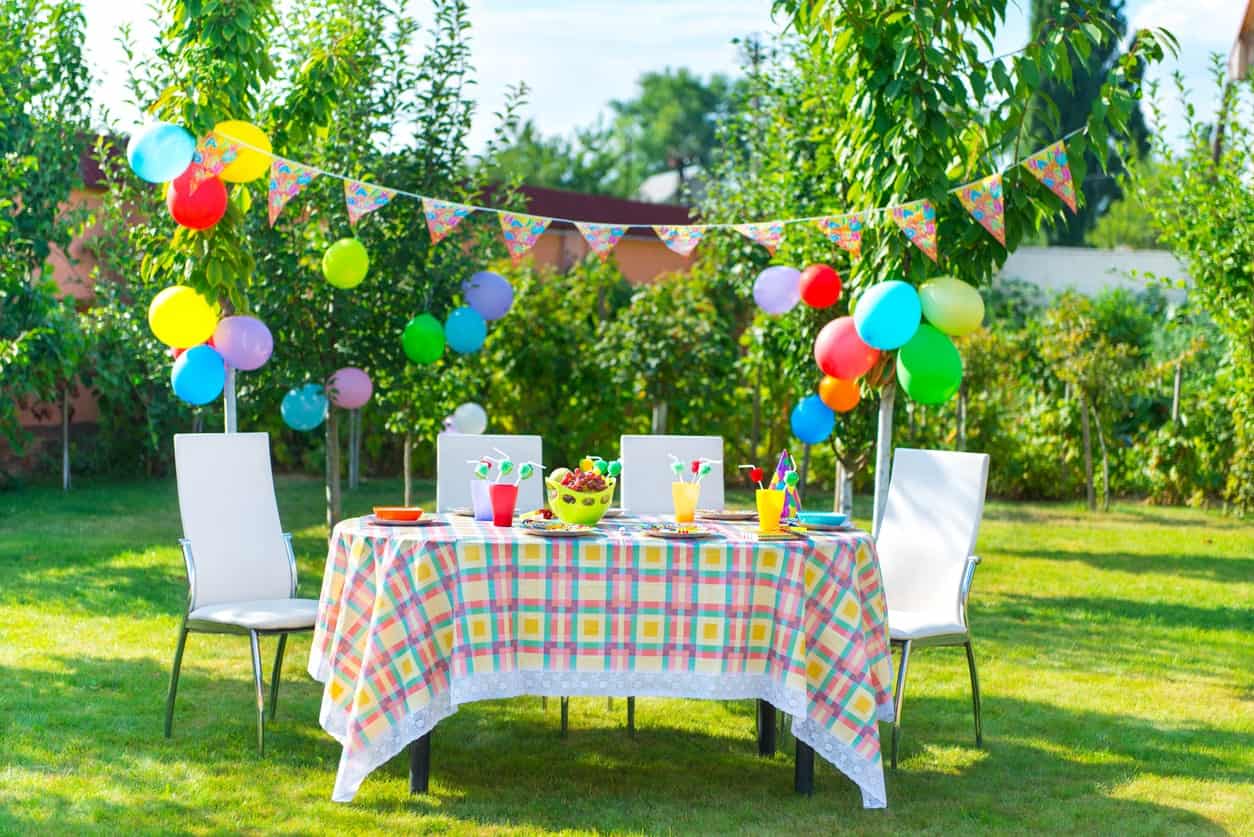 We know a food table is a food table but decorating it can do wonders. Just like cupcake toppers, you can also add cake toppers, and beverage toppers to make your food table stand out. You can also customise straws and hankies in a way that compliments your birthday theme.  With these little DIY items, the deliciousness of this food table will be visible first before it can be even tasted.
7. Let the Paper be the Star:
When it comes to DIY elements, anything with paper comes to mind first because let's be real, they're the easiest to make! So, if you're running short on time and energy, don't hesitate to make the paper the main element of this DIY birthday party.
No amount of paper stars, paper jars, paper flowers, paper rosettes, or paper garlands can be too much or too simple!
8. Birthday Crowns: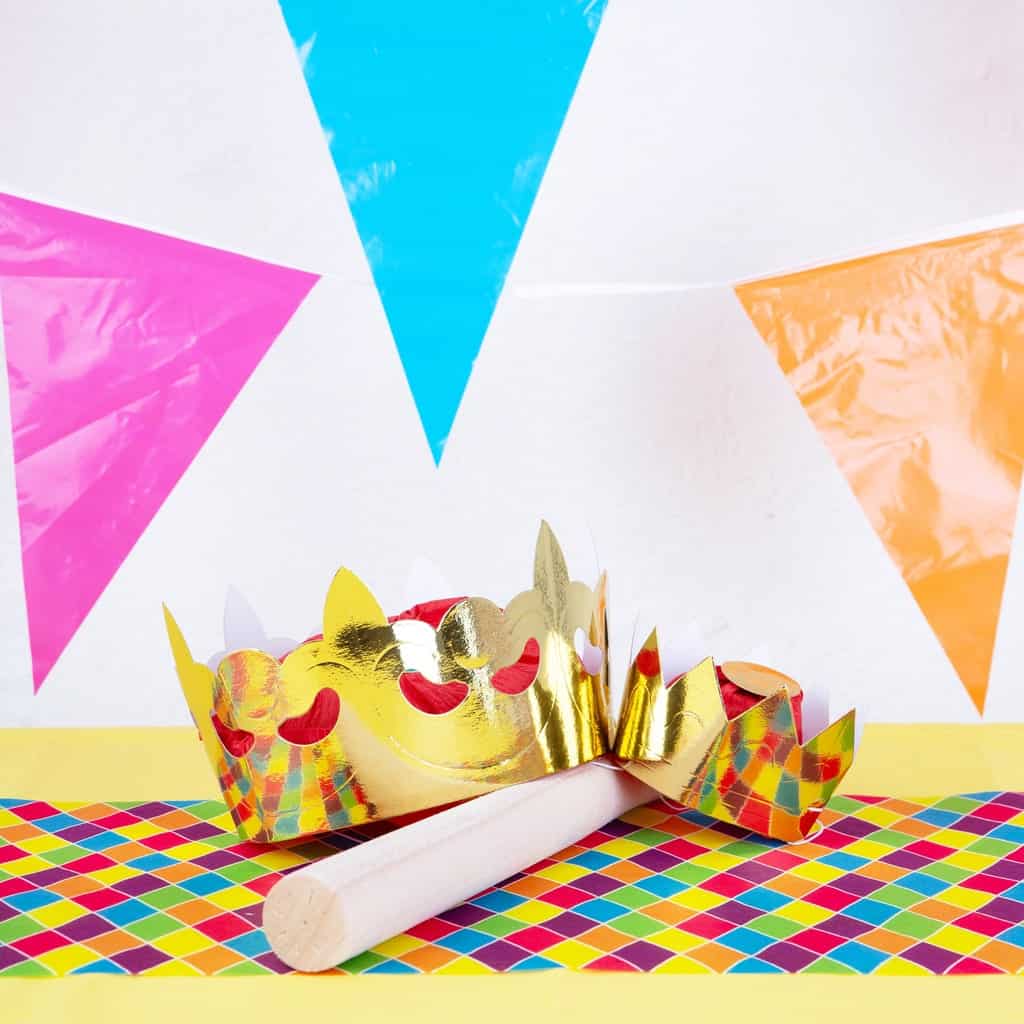 Like birthday king or queen crowns, you can make your unique DIY birthday crowns. For example, if your birthday theme is pink paradise, then your crowns can be about Barbies and kens. If it's an astronaut theme, then they can be about elements of space.
9. Party Banners: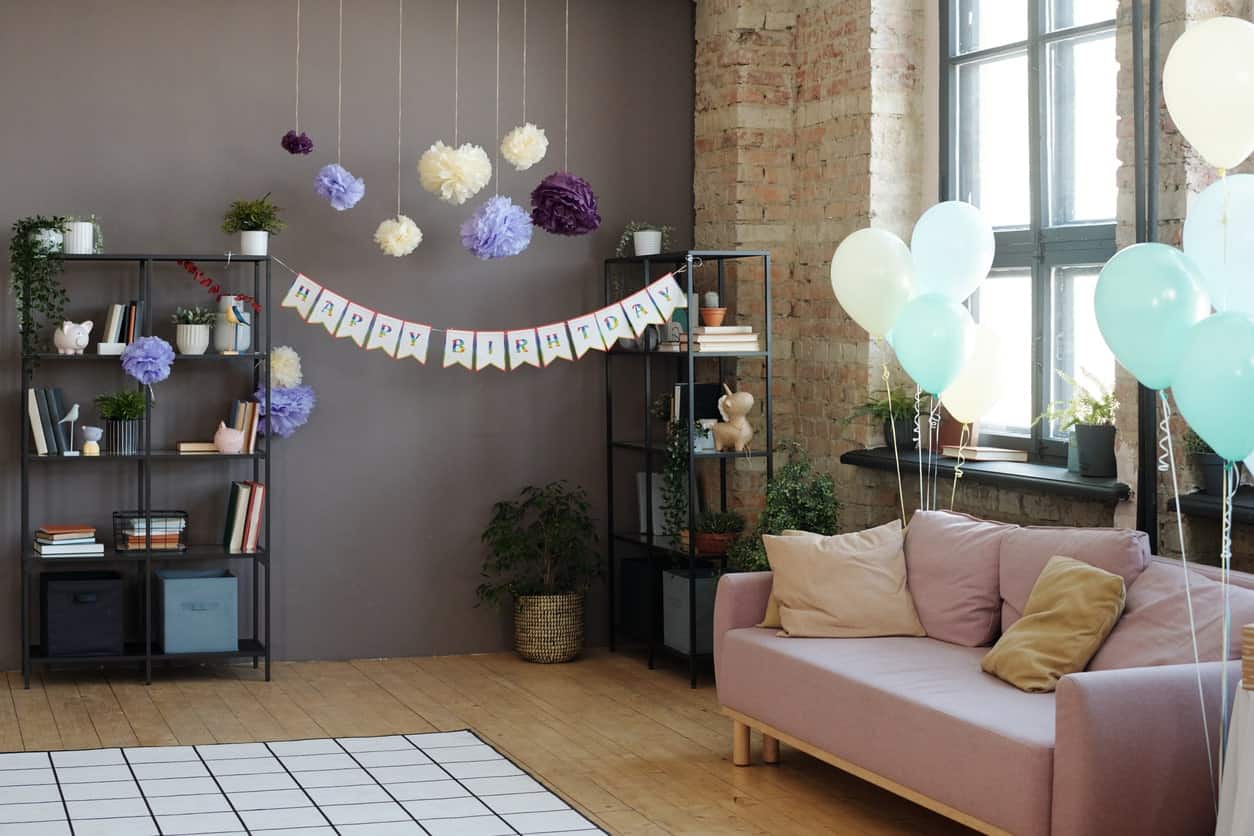 When it comes to DIY elements, party banners hold the charm as they're the easiest to make! You can either make different banners with different elements or one giant banner with one or many elements.
For example, if your birthday theme is retro then you can make your party banners all about microphones, retro balls, et cetera. The more detail you can add to these banners, the more wow elements they'll carry.
10. Make The Cocktail Station Cute: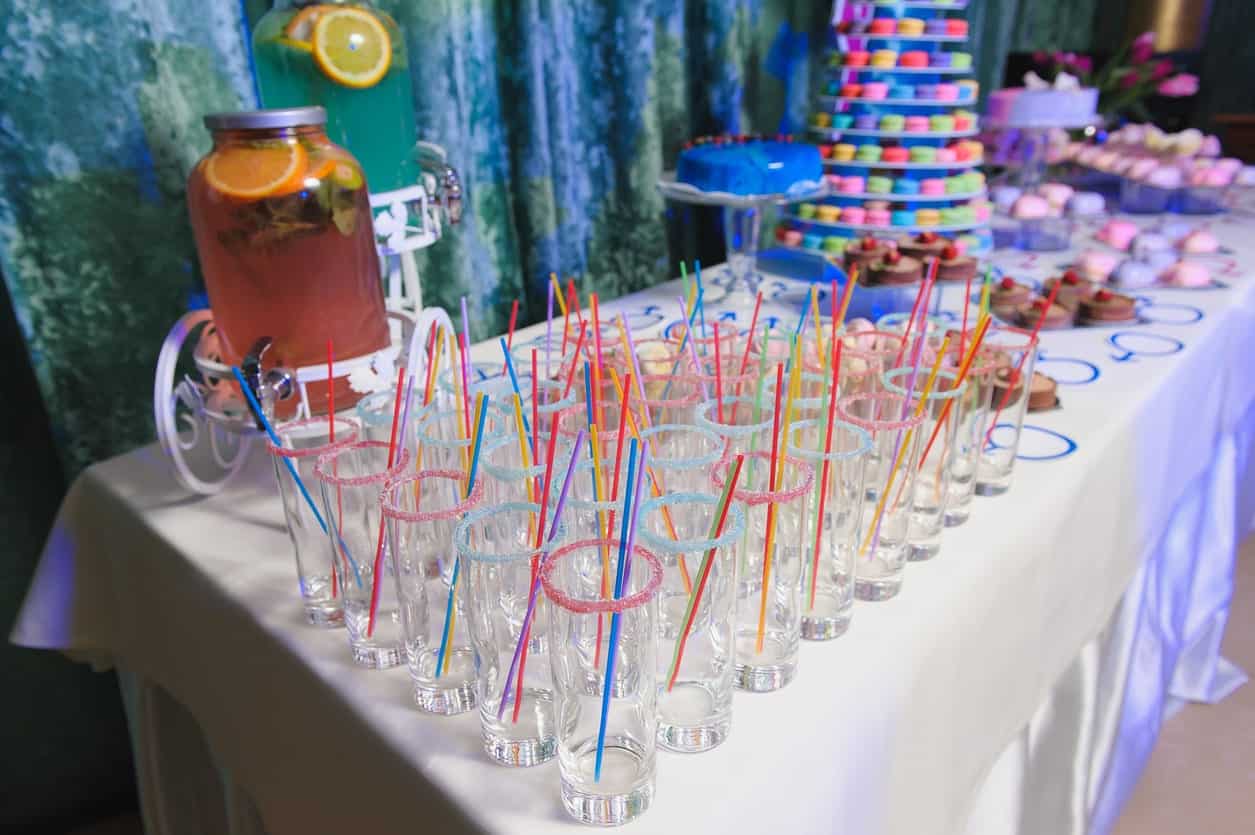 Instead of your typical menu, have a signboard with different cocktail names on it. For more fun, get creative and come up with DIY names for the drinks too!  Make sure you have a cute, little blackboard near this section on which you've gotten all crafty and candid by sketching and writing in different block letters. Don't forget the fun and customised straws, as without them, the party is truly incomplete.
11. Printables:
Make all of your dinner tables more pleasing and welcoming by adding various, personalised printables alongside the plates for each of your guests. Other than that, you can also add some fun printables to the baskets of party favours. Your guests will surely find details like these heart-warming!
12. DIY Mason Jars:
Any DIY mason jar can bring a dead corner alive so if you can make pretty DIY mason jars using cute miniature items and fairy lights then surely you'll wow your guests with your DIY skills! You can also add flowers or confetti.
13. Garlands:
Instead of garlands of balloons, get creative and make various garlands that go with your birthday theme. For example, if your birthday theme is cowboy theme, then a DIY Garland of cowboy hats and boots would do perfectly.
14. Candle Holders:
If you feel too old to use any birthday lights then this one's for you. Candles can bring that magical vibe to your party, especially the scented ones!
But to make those candle holders stand out, you'd have to create a little bit of magic on your own. And you can do so by using flower petals, confetti, or glitter to decorate those candle holders.
15. Getting All Phoebe:
Lastly, if you don't have much time and a lot of elements to work with, you can pick any two or three things you like and make your birthday decor all about it. Like Phoebe, get creative, crafty, and maybe a little weird with cups and ice if that's all you've got! After all, creative people can go out of their way and make the best of what they have! In other words, you can still go extra with fewer elements available.
So, we hope you're filled with inspiration to get all crafty and creative. These were all the 15 DIY birthday decor ideas we've had in mind that can wow your guests! And as all of these ideas are budget-friendly, rest assured that hosting this wow birthday party won't break the bank. While these ideas won't require you to spend much money, they certainly will ask for a bunch of time off your plate and a bit of work, which we know you'll be happy to put in. So, good luck with planning a fun birthday party!