Friendship quotes are the words by a friend for a friend.
Friends are not just people with whom you spend quality time, share memories, fight, and love but they are family! Yes, a good friend is always a blessing. You don't have to find a lot of friends to make your life happy and beautiful, one person is enough to make you feel that there is always someone to help you.
Friendship quotes are enough to let a friend realize how important he/she is and being a good friend is actually more than a blessing for someone. Good friends, when bonded with souls, become brothers/sisters from different mothers who have mutual interests, feelings, likes, and dislikes. They can easily understand what the other wants to say, even if the friend hasn't said a word. Their actions and expressions are enough to explain what the other friend is feeling and what sort of help he/she needs from the friend.
Why You Should Send Friendship Quotes To Your Friends?
The real meaning of a friend is someone with whom you have a relationship of mutual affection. As much as you share similarities with your friend, your friendship will tend to become stronger than no one could ever break. The best part about having a friend is that he/she can understand you in a way no one could. Sometimes, a friend has better knowledge about your thoughts and mental condition as compared to your parents because you spend most of the time with him/her and tell things that are going through your mind. So send friendship quotes occasionally to your friends to improve your relationship.
Sometimes, you are mad at your friend and all he/she has to do is to send a beautiful friendship quote that let you forget everything you were mad at. A friendship quote can help in keeping and strengthening a friendship because the quotes are written by friends who have been through the worst situations during their friendships. There are many ups and downs in a friendship. Sometimes, people try to break a strong friendship by creating misunderstandings and sometimes, the situation affects their minds and they are unable to understand each other.
Heartwarming Friendship Quotes That Celebrate Strong Bonds
1. "There is nothing on this earth more to be prized than true friendship." – Thomas Aquinas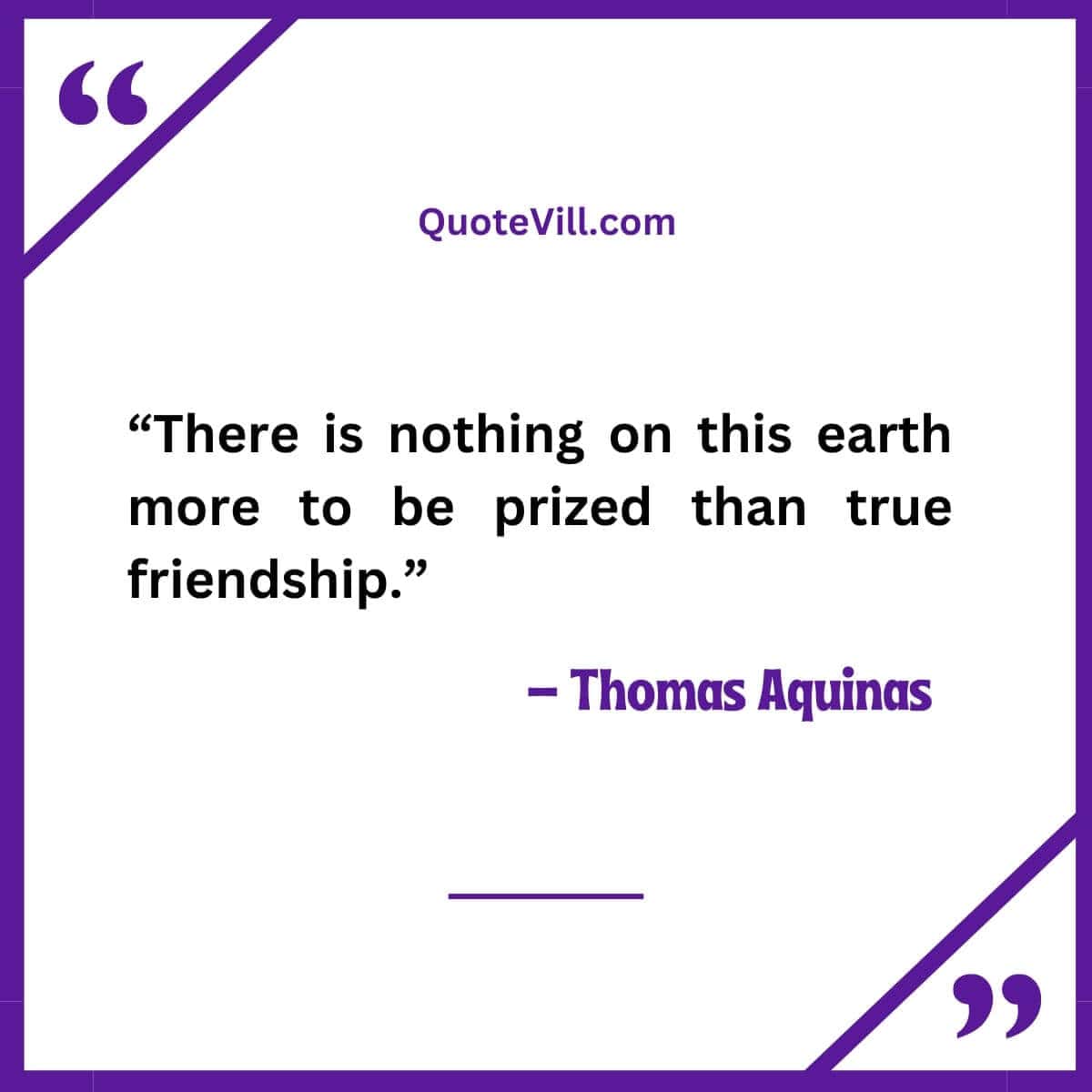 2. "A real friend is one who walks in when the rest of the world walks out." – Walter Winchell
3. "Friendship is the only cement that will ever hold the world together." – Woodrow Wilson
4. "Good friends are like stars. You don't always see them, but you know they're always there." – Unknown
5. "A single rose can be my garden… a single friend, my world." – Leo Buscaglia
6. "True friends are always together in spirit." – L.M. Montgomery
7. "In the end, we will remember not the words of our enemies, but the silence of our friends." – Martin Luther King Jr.
8. "A friend is someone who understands your past, believes in your future, and accepts you just the way you are." – Unknown
9. "Friendship is born at that moment when one person says to another, 'What! You too? I thought I was the only one.'" – C.S. Lewis
10. "Friends are the siblings God never gave us." – Mencius
Cute Friendship Quotes That Will Make Your Day
1. "Friends are like cupcakes in my pantry of memories." – Unknown
2. "You are my best friend, my human diary, and my other half. You mean the world to me and I love you." – Unknown
3. "A sweet friendship refreshes the soul." – Proverbs 27:9
4. "True friends are like diamonds – bright, beautiful, valuable, and always in style." – Nicole Richie
5. "Friends are the chocolate chips in the cookie of life."
6. "We go together like cupcakes & frosting."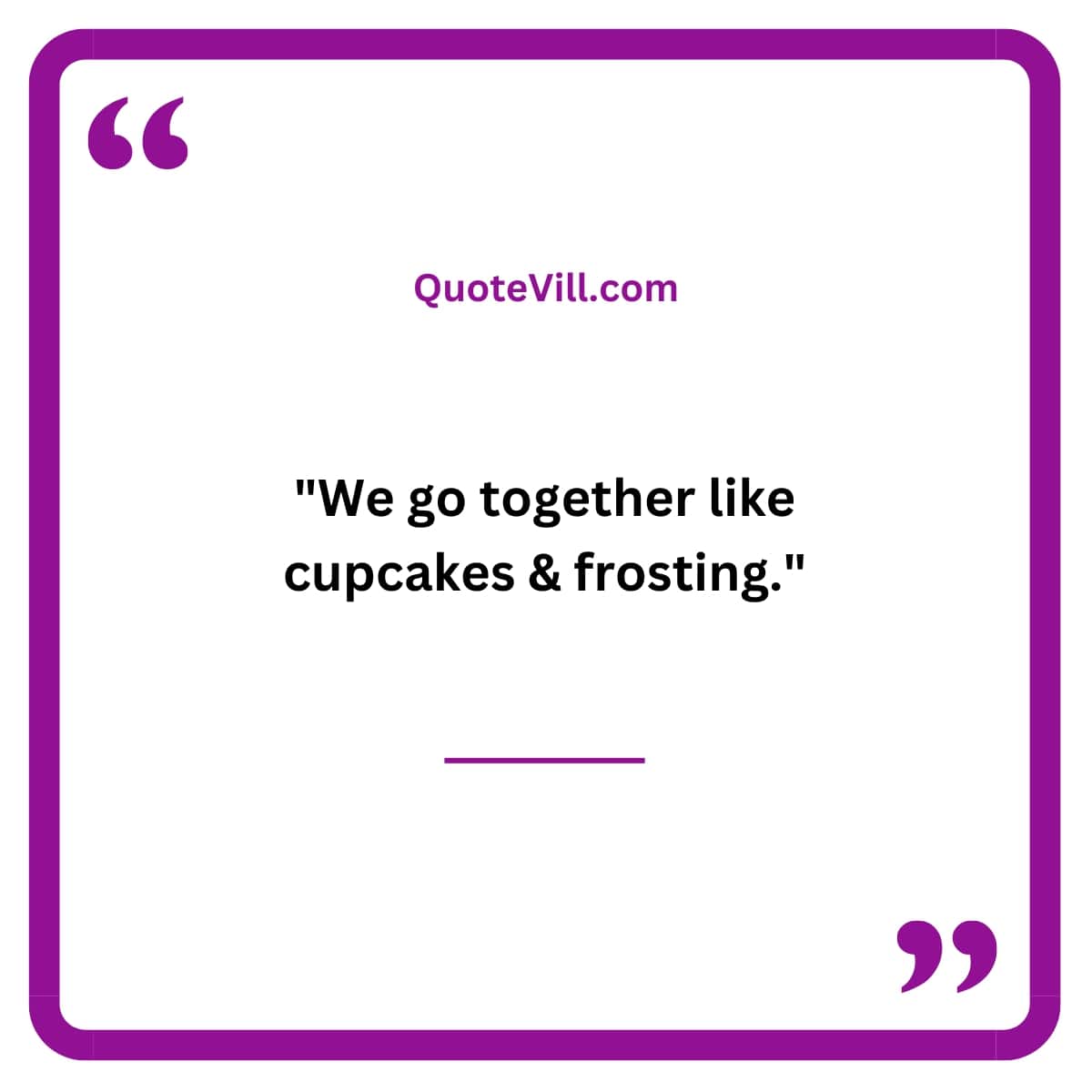 7. "Friendship is like a rainbow between two hearts."
8. "Good friends are like snowflakes. All different and all beautiful."
9. "A good friend knows all your stories. A best friend helped you write them."
10. "Friends make you smile — best friends make you giggle 'til you pee your pants." – Terri Guillemets
Inspirational Quotes on the Beauty of Friendship
1. "Friendship is the hardest thing in the world to explain. It's not something you learn in school. But if you haven't learned the meaning of friendship, you really haven't learned anything." – Muhammad Ali
2. "A friend is one of the nicest things you can have, and one of the best things you can be. Knowing you can always count on me, for sure, that's what friends are for." – Douglas Pagels
3. "In the sweetness of friendship let there be laughter, for in the dew of little things the heart finds its morning and is refreshed." – Khalil Gibran
4. "The glory of friendship is not the outstretched hand, not the kindly smile, nor the joy of companionship; it is the spiritual inspiration that comes to one when you discover that someone else believes in you and is willing to trust you with a friendship." – Ralph Waldo Emerson
5. "Friendship is unnecessary, like philosophy, like art… It has no survival value; rather it is one of those things which give value to survival." – C.S. Lewis
6. "Friends are those rare people who ask how you are and then wait to hear the answer." – Ed Cunningham
7. "In the end, we will remember not the words of our enemies, but the silence of our friends." – Martin Luther King, Jr.
8. "The real test of friendship is can you literally do nothing with the other person? Can you enjoy those moments of life that are utterly simple?" – Eugene Kennedy
9. "A friend is not the shadow that mimics you, but the one who casts all shadows away." – Shannon L. Alder
10. "A friend is someone who gives you total freedom to be yourself — and especially to feel, or not feel. Whatever you happen to be feeling at any moment is fine with them. That's what real love amounts to – letting a person be what he really is." – Jim Morrison
1. "A good friend is a connection to life—a tie to the past, a road to the future, the key to sanity in a totally insane world." – Lois Wyse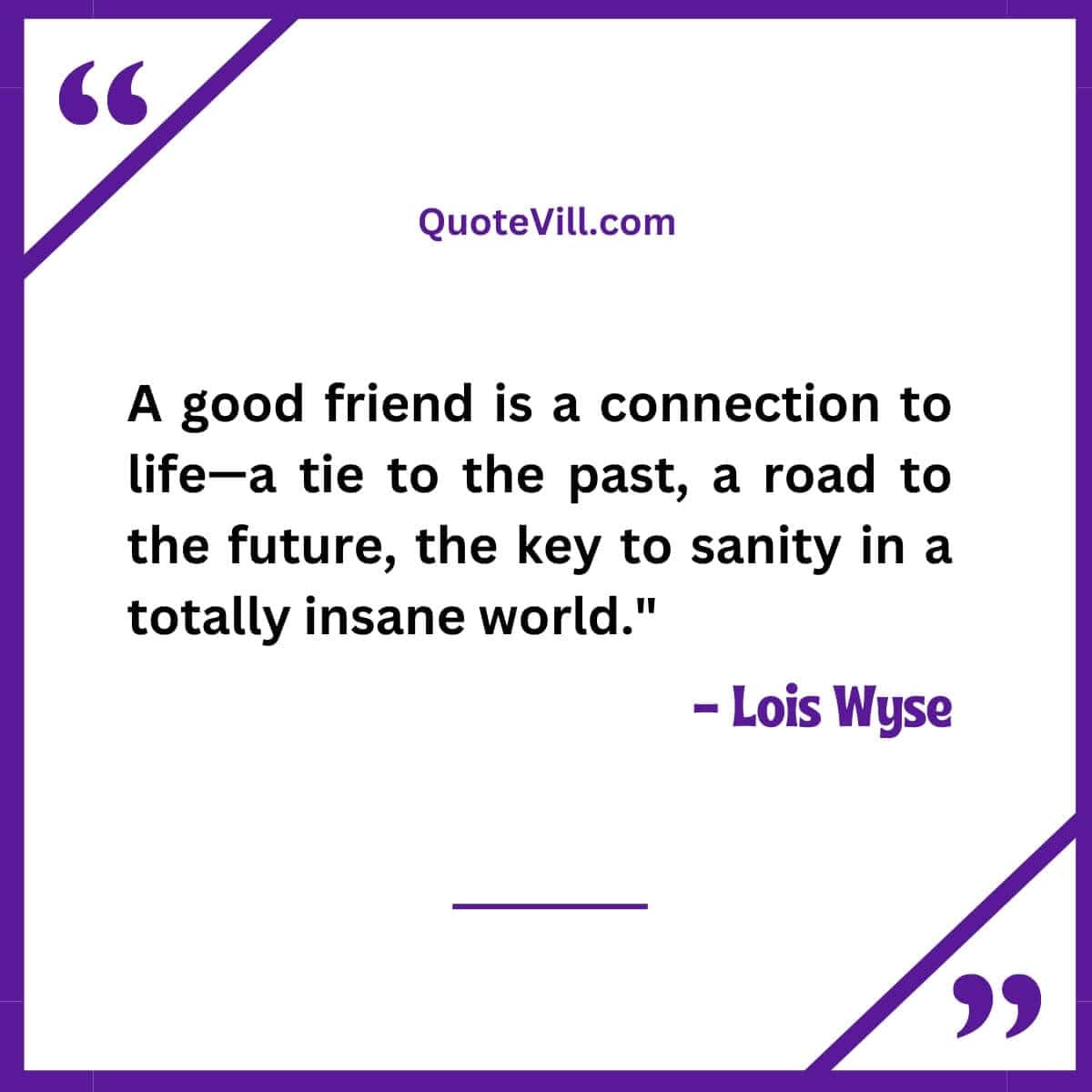 2. "Lots of people want to ride with you in the limo, but what you want is someone who will take the bus with you when the limo breaks down." – Oprah Winfrey
3. "In everyone's life, at some time, our inner fire goes out. It is then burst into flame by an encounter with another human being. We should all be thankful for those people who rekindle the inner spirit." – Albert Schweitzer
4. "A true friend unbosoms freely, advises justly, assists readily, adventures boldly, takes all patiently, defends courageously, and continues a friend unchangeably." – William Penn
5. "The best kind of friend is the one you could sit on a porch with, never saying a word, and walk away feeling like that was the best conversation you've had."
6. "Friends are those rare people who ask how we are, and then wait to hear the answer." – Ed Cunningham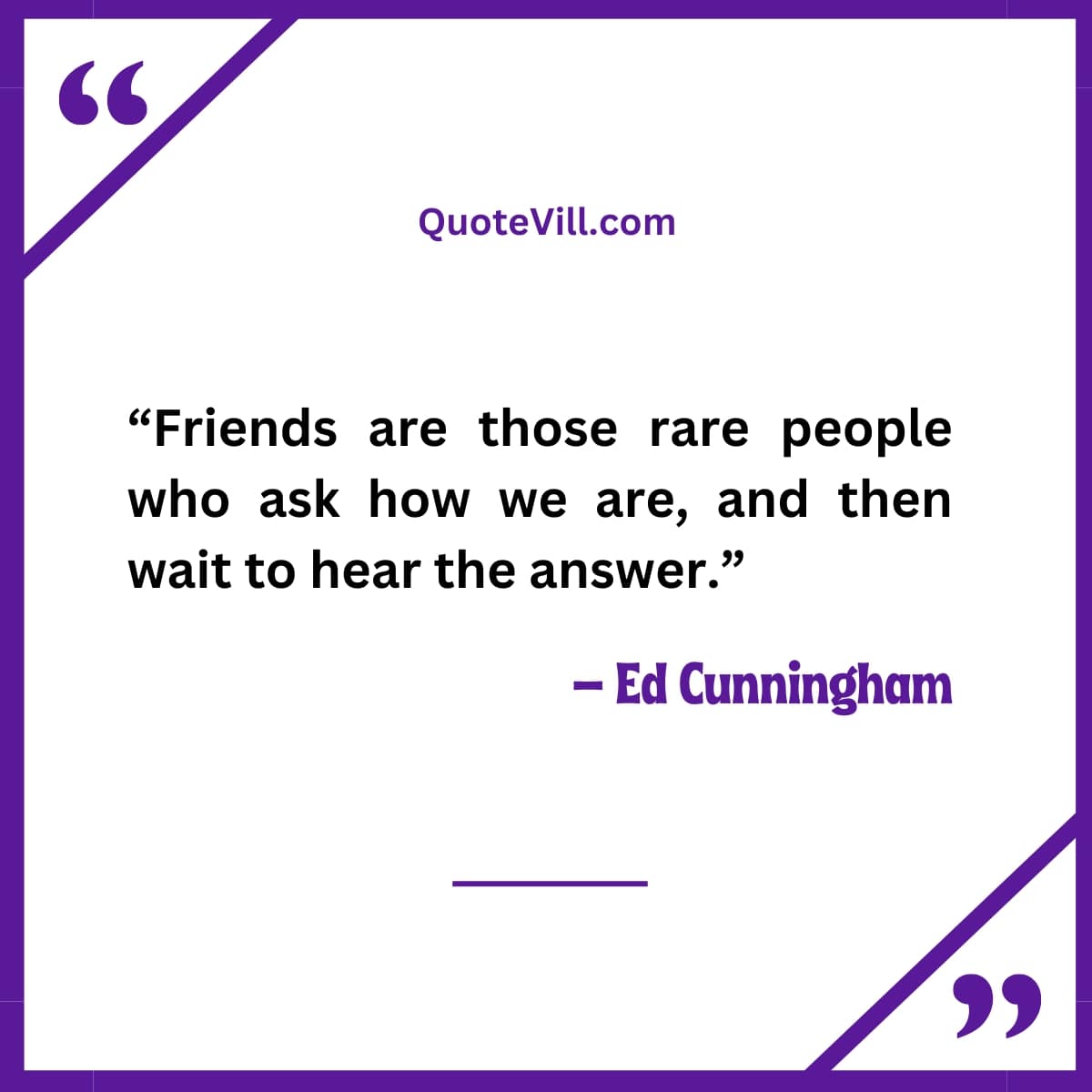 7. "Each friend represents a world in us, a world possibly not born until they arrive, and it is only by this meeting that a new world is born." – Anaïs Nin
8. "A friend knows the song in my heart and sings it to me when my memory fails." – Donna Roberts
9. "There is magic in long-distance friendships. They let you relate to other human beings in a way that goes beyond being physically together and is often more profound." – Diana Cortes
10. "No person is your friend who demands your silence, or denies your right to grow." – Alice Walker
Timeless Old Friendship Quotes That Transcend Time and Distance
1. "No distance of place or lapse of time can lessen the friendship of those who are thoroughly persuaded of each other's worth." – Robert Southey
2. "Old friends pass away, new friends appear. It is just like the days. An old day passes, a new day arrives. The important thing is to make it meaningful: a meaningful friend – or a meaningful day." – Dalai Lama
3. "There is one friend in the life of each of us who seems not a separate person, however dear and beloved, but an expansion, an interpretation, of one's self, the very meaning of one's soul." – Edith Wharton
4. "True friendship is like sound health; the value of it is seldom known until it be lost." – Charles Caleb Colton
5. "Remember that the most valuable antiques are dear old friends." – H. Jackson Brown Jr.
6. "A man's growth is seen in the successive choirs of his friends." – Ralph Waldo Emerson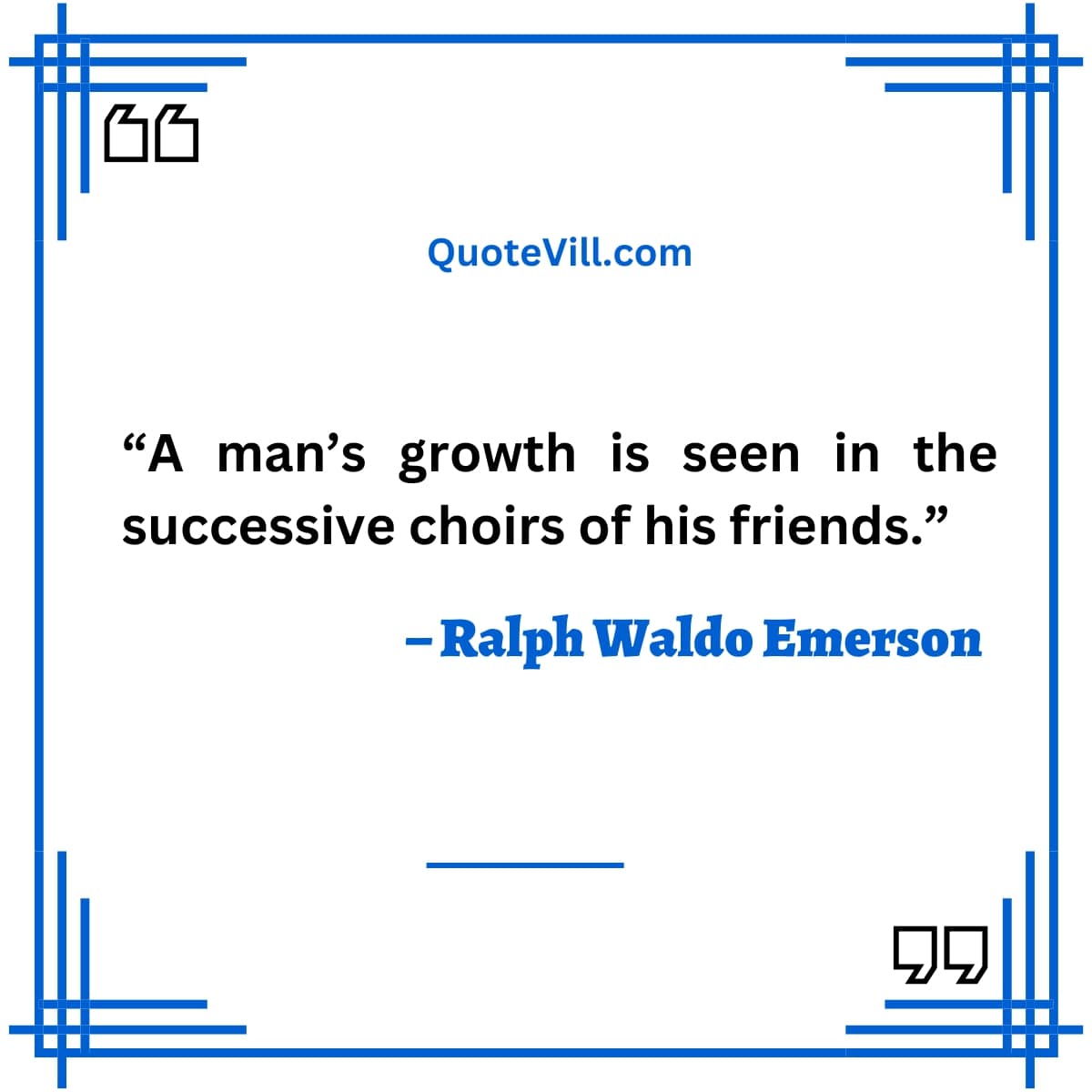 7. "Old friends are the great blessings of one's later years… They have a memory of the same events and have the same mode of thinking." – Horace Walpole
8. "It's the friends you can call up at 4 a.m. that matter." – Marlene Dietrich
9. "Some friendships are timeless. Your old friends know all of your stories but your long-time friends were there to live them with you."
10. "Nothing makes the earth seem so spacious as to have friends at a distance; they make the latitudes and longitudes." – Henry David Thoreau
Hilarious Funny Quotes on Friendship to Brighten Your Day
1. "It is one of the blessings of old friends that you can afford to be stupid with them." – Ralph Waldo Emerson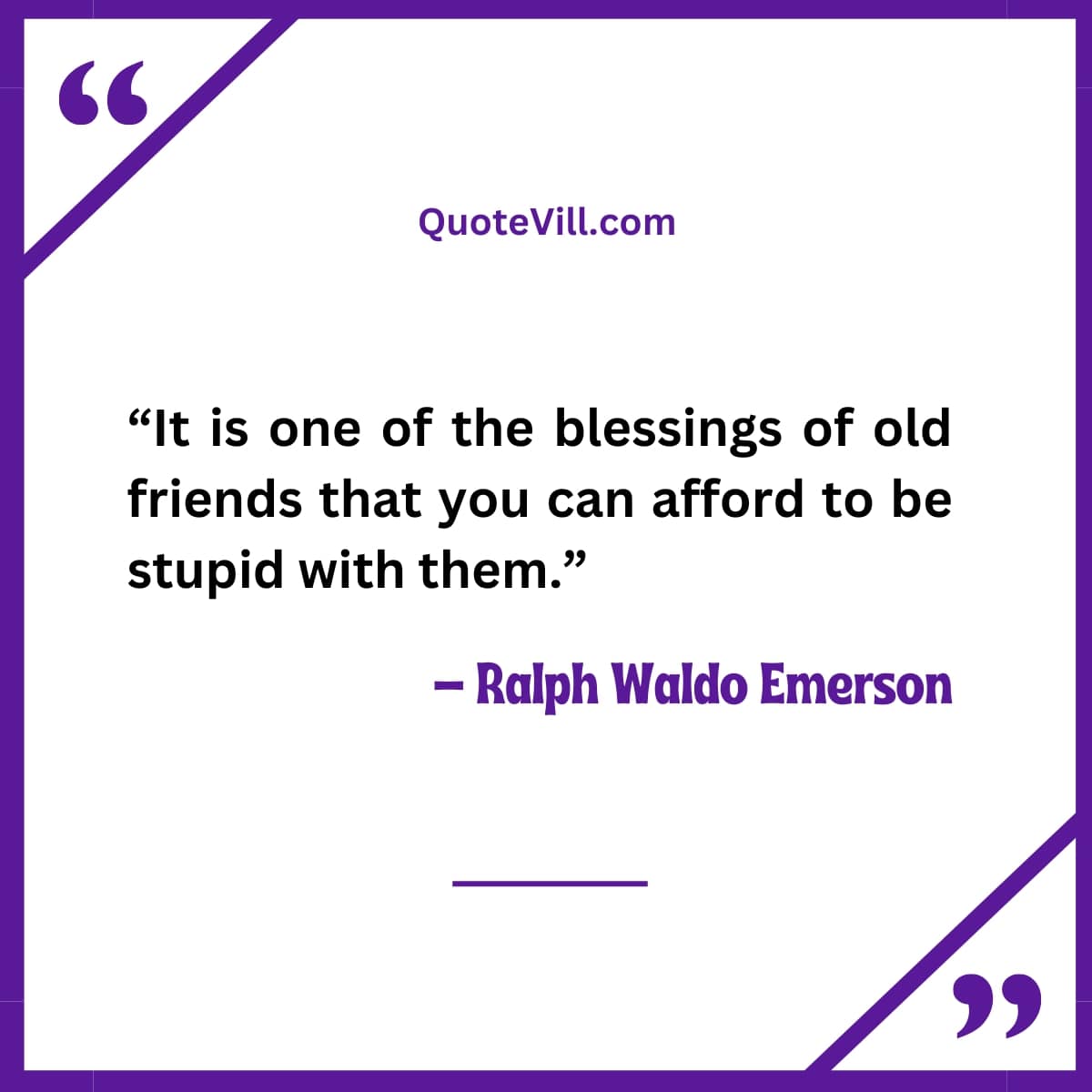 2. "There is nothing better than a friend, unless it is a friend with chocolate." – Linda Grayson
3. "You can always tell a real friend: when you've made a fool of yourself he doesn't feel you've done a permanent job." – Laurence J. Peter
4. "Friends come and go, like the waves of the ocean, but the true ones stay like an octopus on your face." – Unknown
5. "Friendship is like peeing in your pants. Everyone can see it, but only you can feel the warm feeling inside." – Unknown
6. "We'll be best friends forever because you already know too much." – Unknown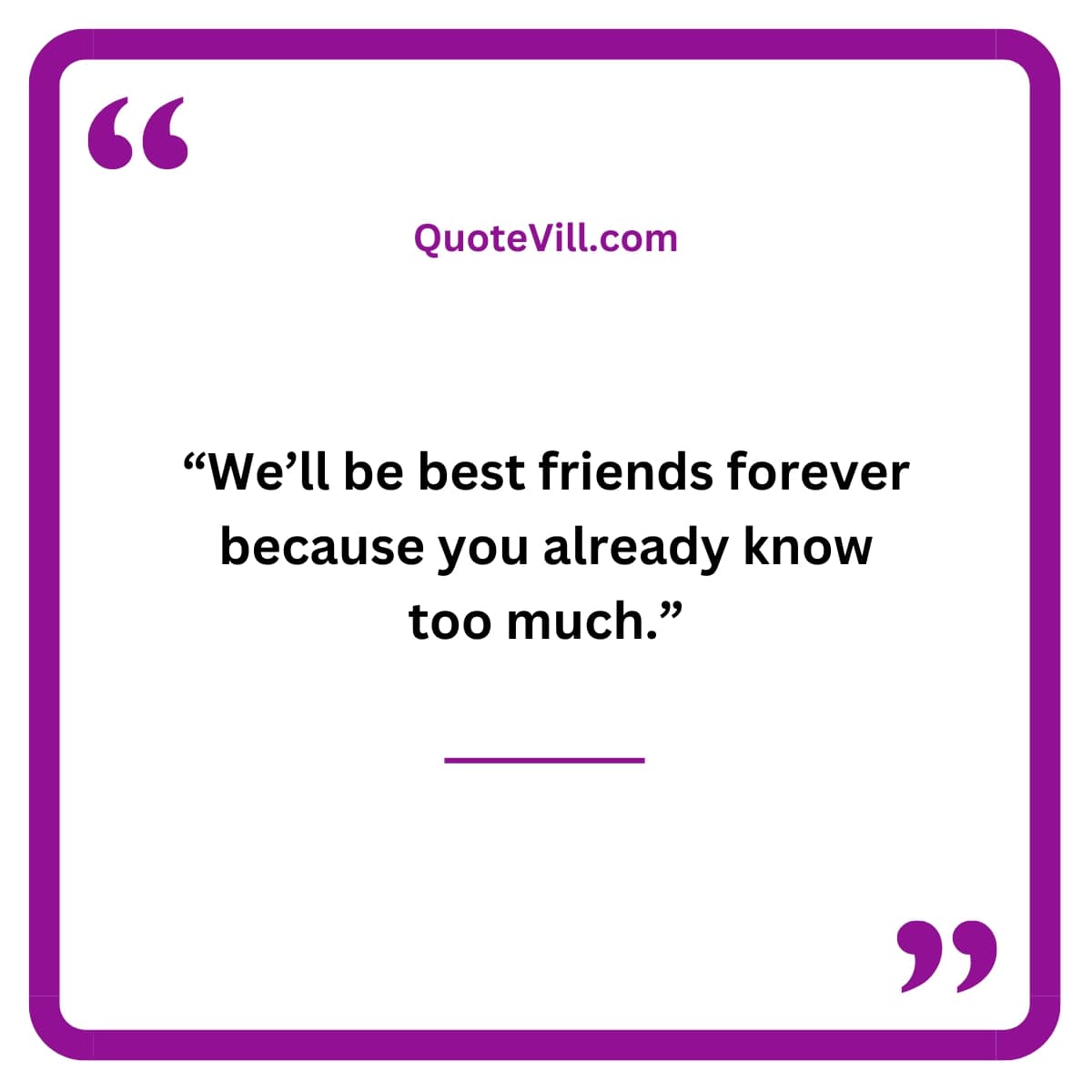 7. "I don't know what's tighter, our jeans or our friendship." – Unknown
8. "A good friend will help you move. But a best friend will help you move a dead body." – Jim Hayes
9. "Friends buy you food. Best friends eat your food." – Unknown
10. "Best friends don't care if your house is clean. They care if you have wine." – Unknown