It's easy to plan birthday games for kids, right? There are plenty of options to keep them entertained. But why should kids have all the fun?
What about the adults? They, too, have a life and desire for fun and entertainment. As a matter of fact, in today's world, adults seek more fun than kids. After all, these fun activities act as their stress buster, which gives them the power to fight the coming day's stress and work pressure.
There are some Birthday Games for Adults that are not just engaging but will also act as the mood-maker of the party. They can also serve as the icebreakers for your guests so that you get to enjoy a lively, vibrant, and remarkable birthday party.
Ladies and Gentlemen, are you excited and have already started planning for the next part? Hold your horses. Here is a list of games to make any adult enjoy the most gala time at your party.
Fun Games That Will Spice Up Your Party!
Here is a list of ten fun birthday games that your adult friends, family members, and colleagues will enjoy:
1. Who Am I?
You can already guess it is all about "guessing" from the name!
In this game, one team decides on an actual person, animal, or character from a movie and asks a person from the other team to pretend or draw on a piece of paper. The rest of the teammates have to make the correct guess. It is up to you if you allow a single guess or extend it to three or four to make the game easy.
Want to spice it up? Since you must team up with the guests, you can also arrange fun penalties for the losing team.
2. Never Have I Ever
This game is a classic icebreaker activity at parties, and there is barely any person who would find this game boring.
Here, you come across diverse questions while giving your guests a chance to know each other. The best part of this game is you can make your variation to bring your guests closer.
Additionally, you can create penalty variations and non-alcoholic drink variations to keep up with the party's mood.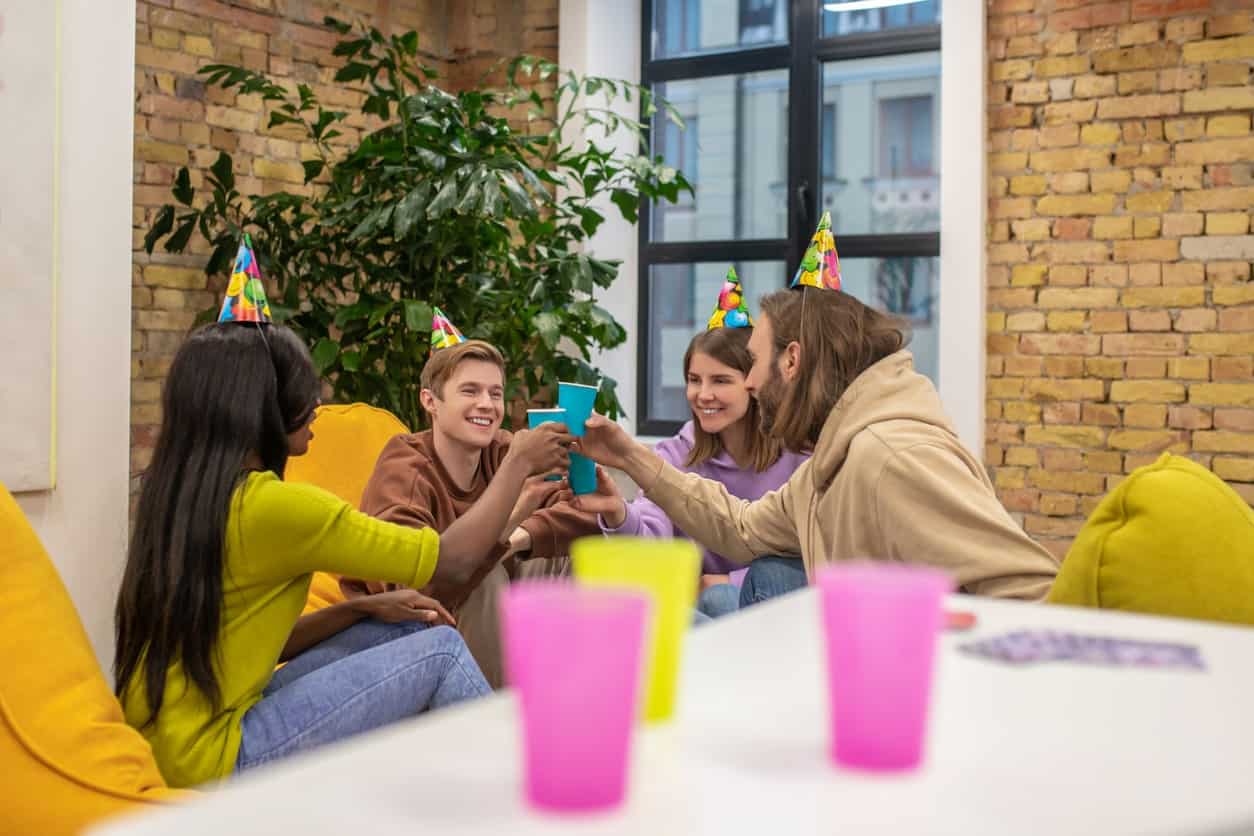 3. Truth and Dare
From college campuses to family gatherings, the "truth and dare" game has never lost its appeal. Almost everyone knows how to play, and the fun part is the level of the game lies with your guests. Like there can be some simple questions or dares, someone may offer a crazy dare like "swallow a spoonful of cinnamon."
You only need to start this game, and soon you will see your guests forgetting the track of time.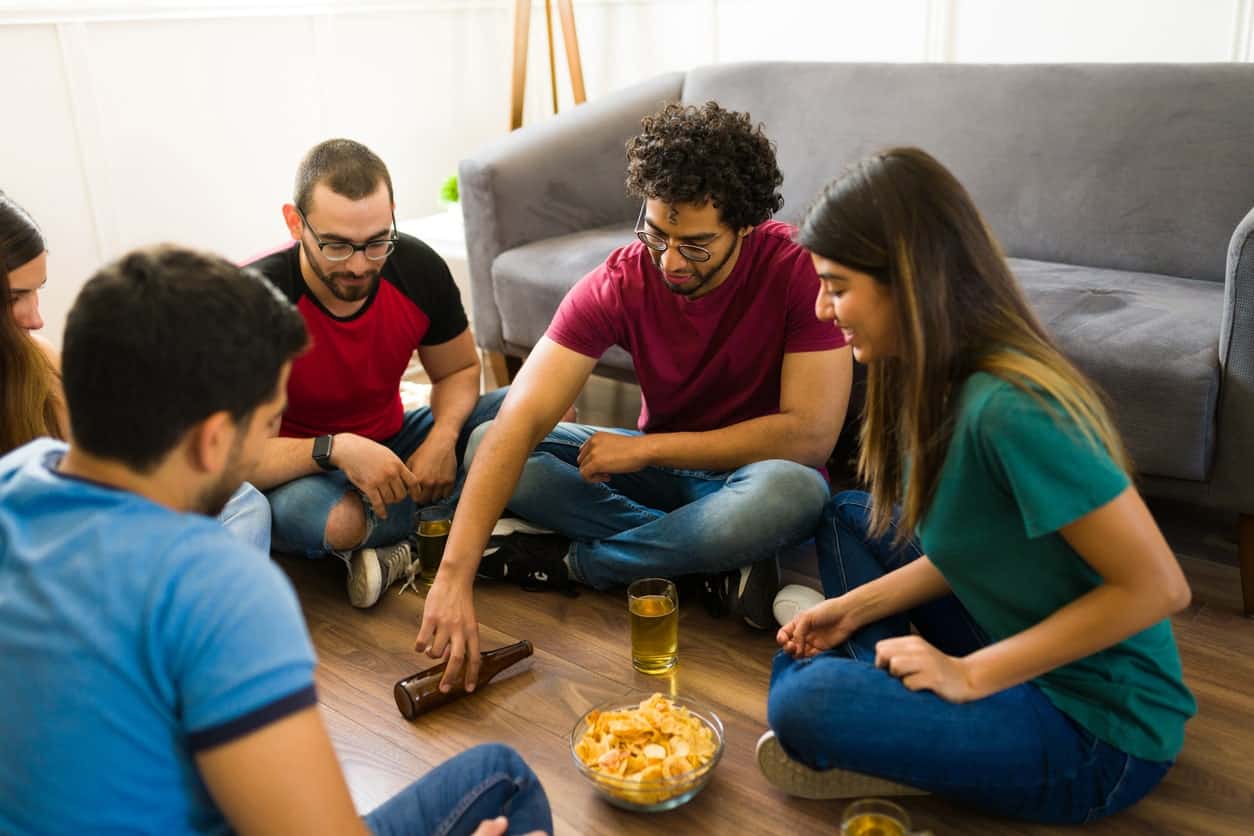 4. Two Truths and A Lie
Who likes a silent and not-so-lively party? But, if your guests don't know each other, you will feel the fun missing without a doubt.
How about finding some cool icebreakers? Something that will allow your guests to know each other better.
Two truths and a lie is a perfect adult party game. One of the guests will tell two truths and a lie in any order of their choice. The others would identify the lies and truth. You can play this game with two to ten players and more. You can have as many rounds as you want.
5. Don't Say Yes
It is a taboo word game, which may sound easy but can be challenging even for adults.
In this game, the guests need to talk to each other, and, in the conversation, they cannot use the word "yes." Add more taboo words or numbers to make the game even more fun. You can use a secret taboo word for each guest, and each time they use the word or expression, it will cause a deduction in point.
You may decide on a fun penalty for the person with the lowest score by the end of the game.
6. Story Starters
A story starter can be the best option if your birthday party is more of a gathering of your close friends and family members.
You may make small groups for this game if too many guests are at the party. Here, one of the guests starts a story, and others continue it by adding a line of their own. It may turn out to be something hilarious, and you may find your guests with you rolling on the floor while laughing.
7. Minute-To-Win-It
It was initially from a game show, where the participants needed to complete a task within a minute to win. However, it is an excellent party game for adults. You can plan these tasks or let the guests decide impromptu.
A task within one minute might sound easy, but the chance of them messing it up is undoubtedly high. So get ready to hear your party hall echoing laughter every other minute.
8. The Wooden Spoon
If you are only having your colleagues or college friends come to your birthday party, this game will be the perfect addition to your party. You list books, animals, movies, and celebrities and keep an odd one on that list. Your guests have to find out which one is odd. To make it fun, you can make it a team game. When one team makes the list, the other guesses.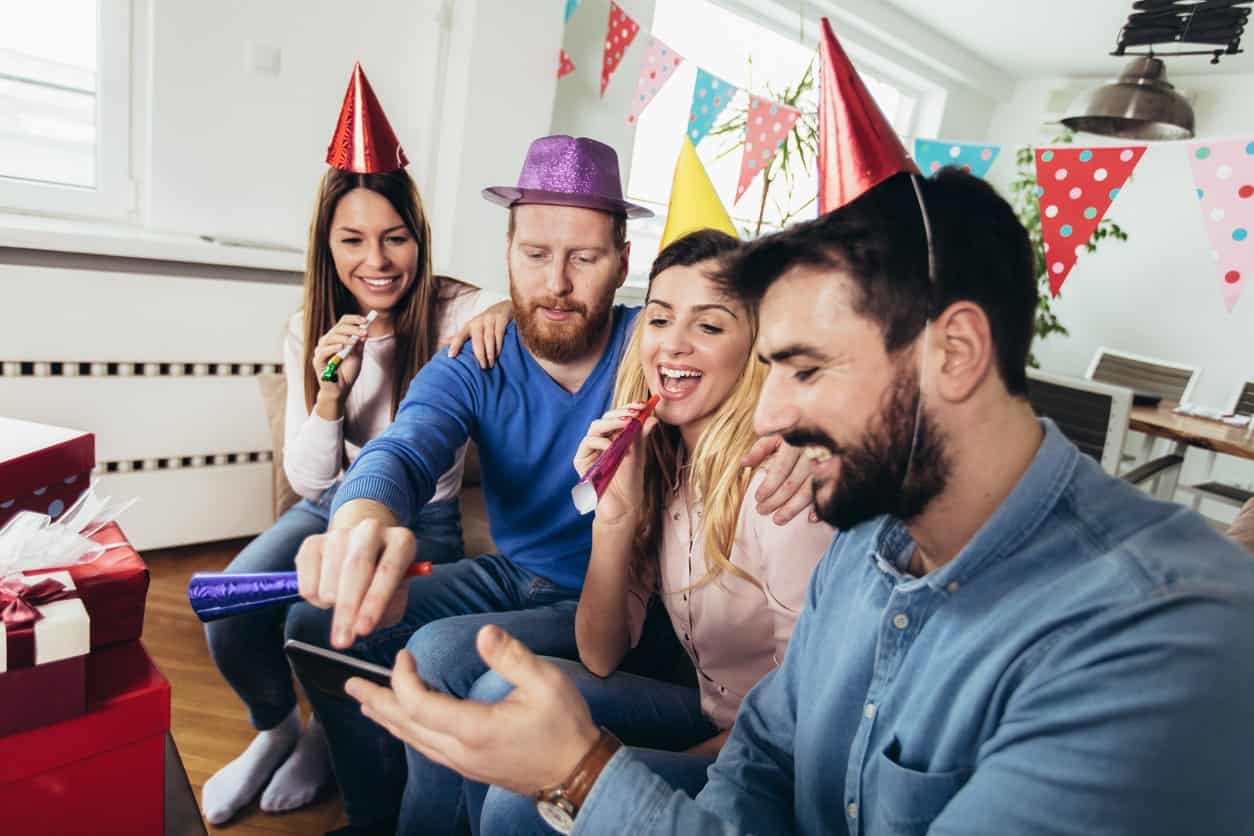 9. Name the Tune
A party without music is a vibe killer! How about using it as a game to spice up the party?
This game is simple; just like the name suggests, you can play a song or piece of tune on the speaker or play on the instrument if you wish.
The guests should guess the tune's name or song and sing it. This game is a favorite of many because it can help your guests to break their shells and show off their talent. Setting a scoring system and penalty is up to you. But don't forget to make them fun!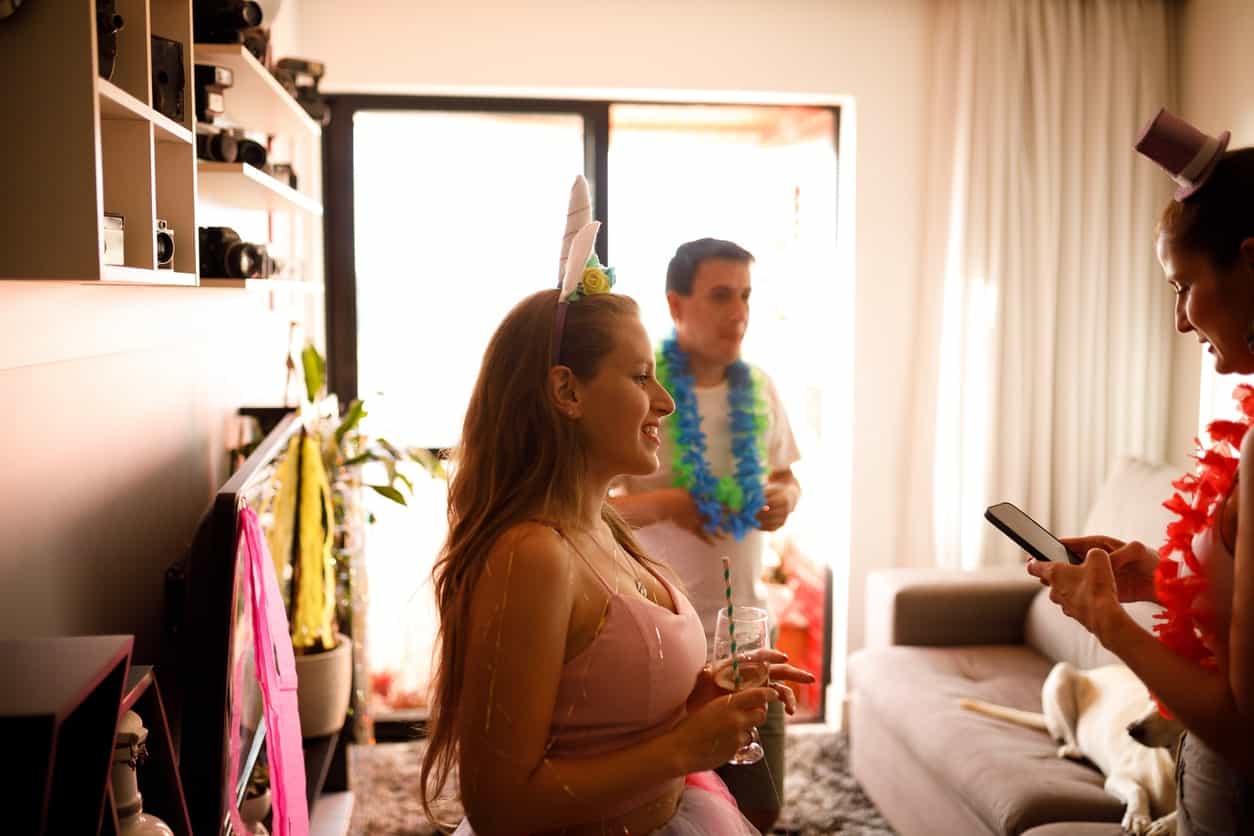 10. Pictionary
Pictionary is a game that is an absolute crowd-pleaser. Whether your guests are artistic or not, that won't ruin the fun. The odd the picture, the more hilarious the situation will be! Guesses will come flooding in with nothing matching the actual image. You only need to set up a board and a few sketch pens for this game. You may use a pictionary word generator online to prepare the wordlist for the game.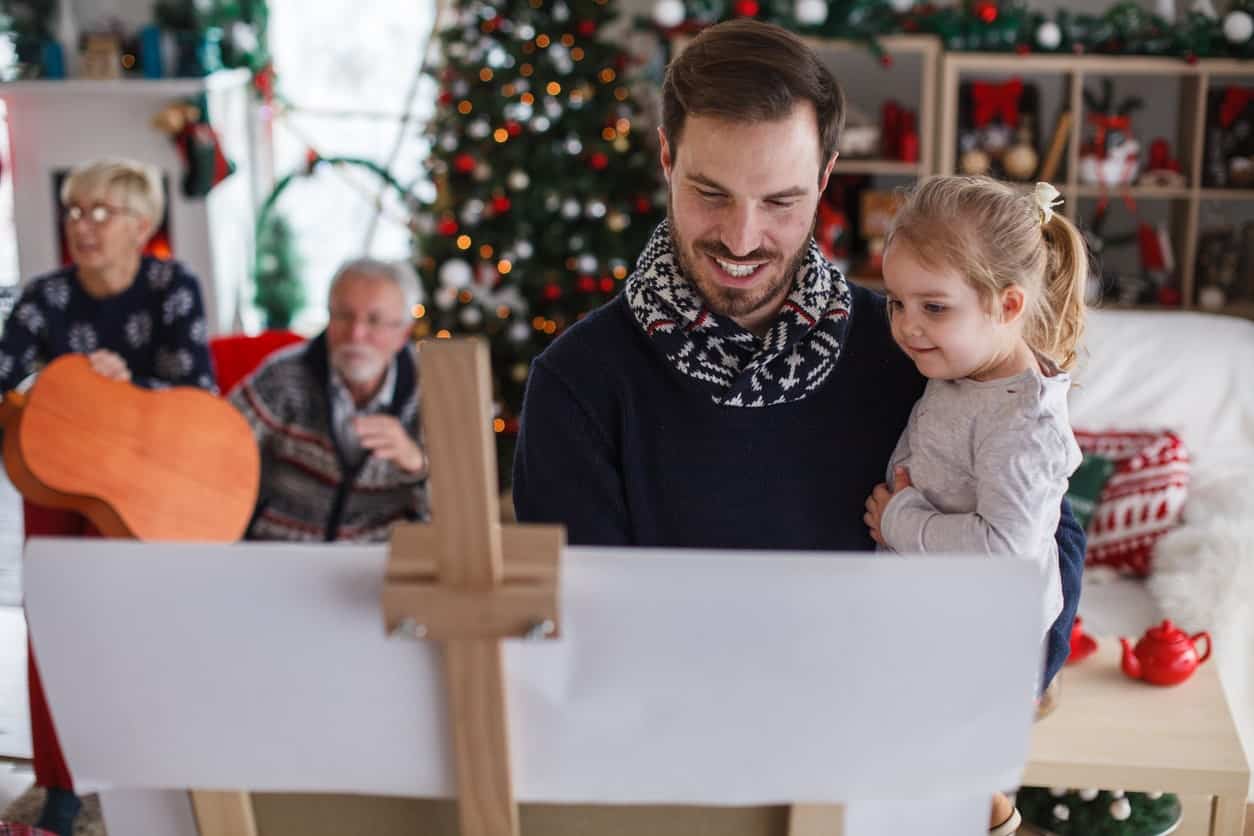 Final Thoughts
Though these games mentioned here are all party hits, you know your guests the best, and you should consider that while selecting the games for the birthday party. There are no hard-and-fast rules for them. Hence, tweak them however you want.
You can add your rules and penalties to tune up your party. Party games are meant to increase communication between people and bring them closer. So, forget the rules. Just focus on fun!