A little humor in your relationship can keep it lively and joyous. Even though being in love or maintaining a relationship is a serious thing, why should you be serious all the time?
Send some funny love quotes to your significant other and see how their face lights up with a smile.
This immensely funny love quotes collection includes some of the funniest saying to send to your boyfriend or girlfriend or even post on your Facebook or Instagram. They not only capture the essence of love perfectly but also have all the hilarious elements for a good laugh.
Therefore, if you feel the need for some insanely funny love quotes, go through the collection below. You will definitely find something that matches your vibe of the day!
How Do You Make Your Partner Smile?
Sending funny love quotes can be an effective and light-hearted way to impress your Partner. Here are some strategies to do it:
Use Humor Related to Their Interests: If you know your crush is into something specific like a movie, a book, or a hobby, use a funny quote related to that. This shows you pay attention to their likes and can make the quote more meaningful and funny for them.
Text it Unexpectedly: You could send these quotes when they least expect it to make them laugh and think of you. Be sure not to overdo it. Timing is everything.
Add a Personal Touch: Personalizing the quote or adding something about why you thought of them can show that you're thinking about them. For example, if your crush is a coffee lover, you might send a quote like, "I love you more than coffee, but please don't make me prove it," and add, "And you know how much I love my morning espresso!"
In a Social Media Post or Comment: If you're comfortable being a little more public with your feelings, use a funny love quote in a social media post or as a comment on one of their posts. This can be a fun way to flirt in a light-hearted way.
Remember, the key is to keep it light-hearted and fun, and always respect the other person's comfort level.
Cute 20 Funny Love Quotes
1. "Love is sharing your popcorn." – Charles Schultz
2. "Love is the answer, but while you're waiting for the answer, sex raises some pretty interesting questions." – Woody Allen
3. "Love is an irresistible desire to be irresistibly desired." – Robert Frost
4. "A man in love is incomplete until he has married. Then he's finished." – Zsa Zsa Gabor
5. "My wife and I were happy for 20 years – then we met." – Rodney Dangerfield
6. "Marriage is the triumph of imagination over intelligence. Second marriage is the triumph of hope over experience." – Oscar Wilde
7. "All you need is love. But a little chocolate now and then doesn't hurt." – Charles Schultz
8. "Love is a lot like a backache: it doesn't show up on X-rays, but you know it's there." – George Burns
9. "Happiness is having a large, loving, caring, close-knit family in another city." – George Burns
10. "An archeologist is the best husband a woman can have. The older she gets, the more interested he is in her." – Agatha Christie
11. "Behind every great man is a woman rolling her eyes." – Jim Carrey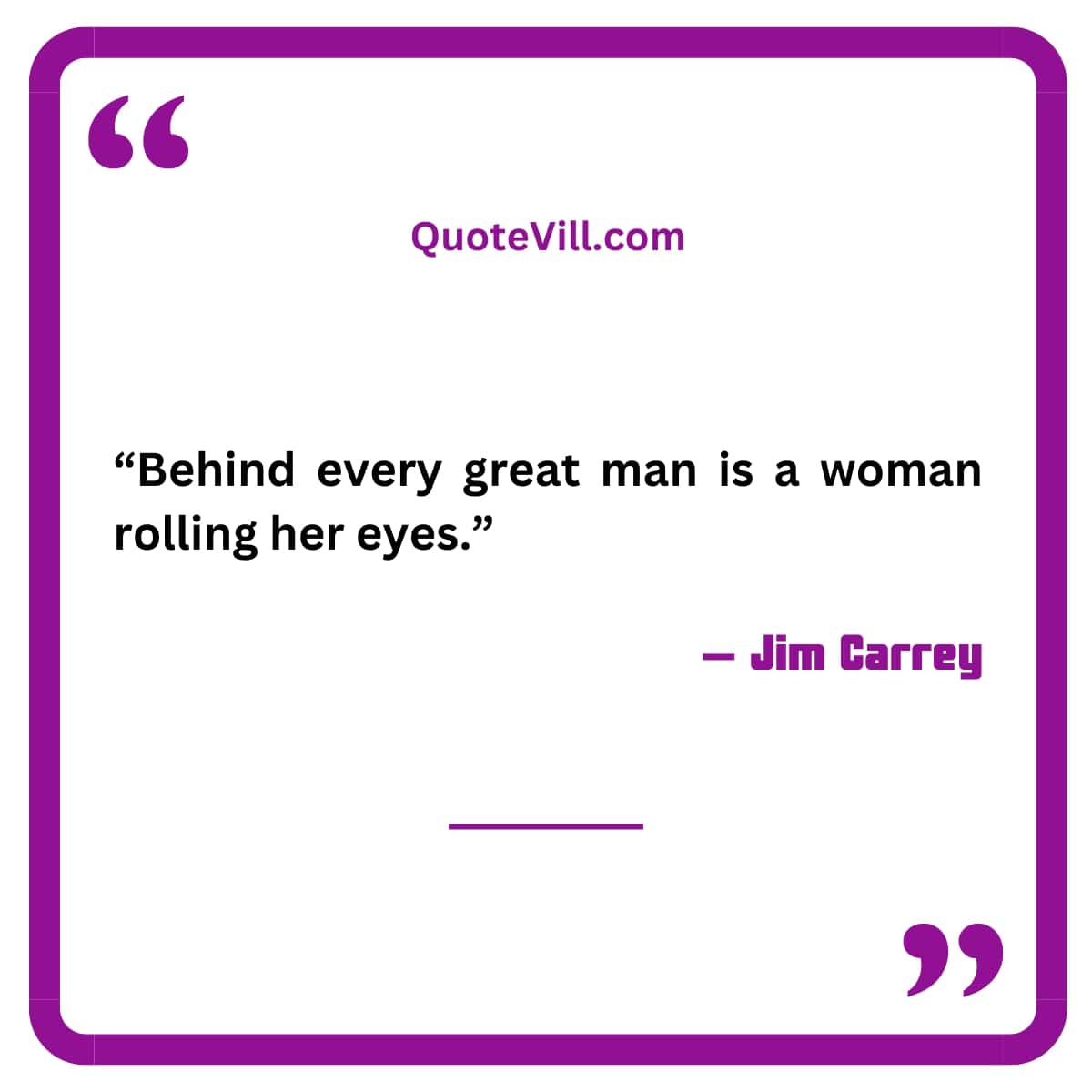 12. "Love is a fire. But whether it is going to warm your hearth or burn down your house, you can never tell." – Joan Crawford
13. "I was married by a judge. I should have asked for a jury." – Groucho Marx
14. "Before marriage, a man declares that he would lay down his life to serve you; after marriage, he won't even lay down his newspaper to talk to you." – Helen Rowland
15. "The four most important words in any marriage: 'I'll do the dishes.'" – Christopher Morley
16. "I love you more than coffee, but please don't make me prove it." – Elizabeth Evans
17."Romance is the icing, but love is the cake." – Anonymous
18. "Love doesn't make the world go round. Love is what makes the ride worthwhile." – Franklin P. Jones
19. "I love being married. It's so great to find one special person you want to annoy for the rest of your life." – Rita Rudner
20. "If you can stay in love for more than two years, you're on something." – Fran Lebowitz
Funny Love Quotes From Movies
21. "I'm also just a girl, standing in front of a boy, asking him to love her." – Notting Hill (1999)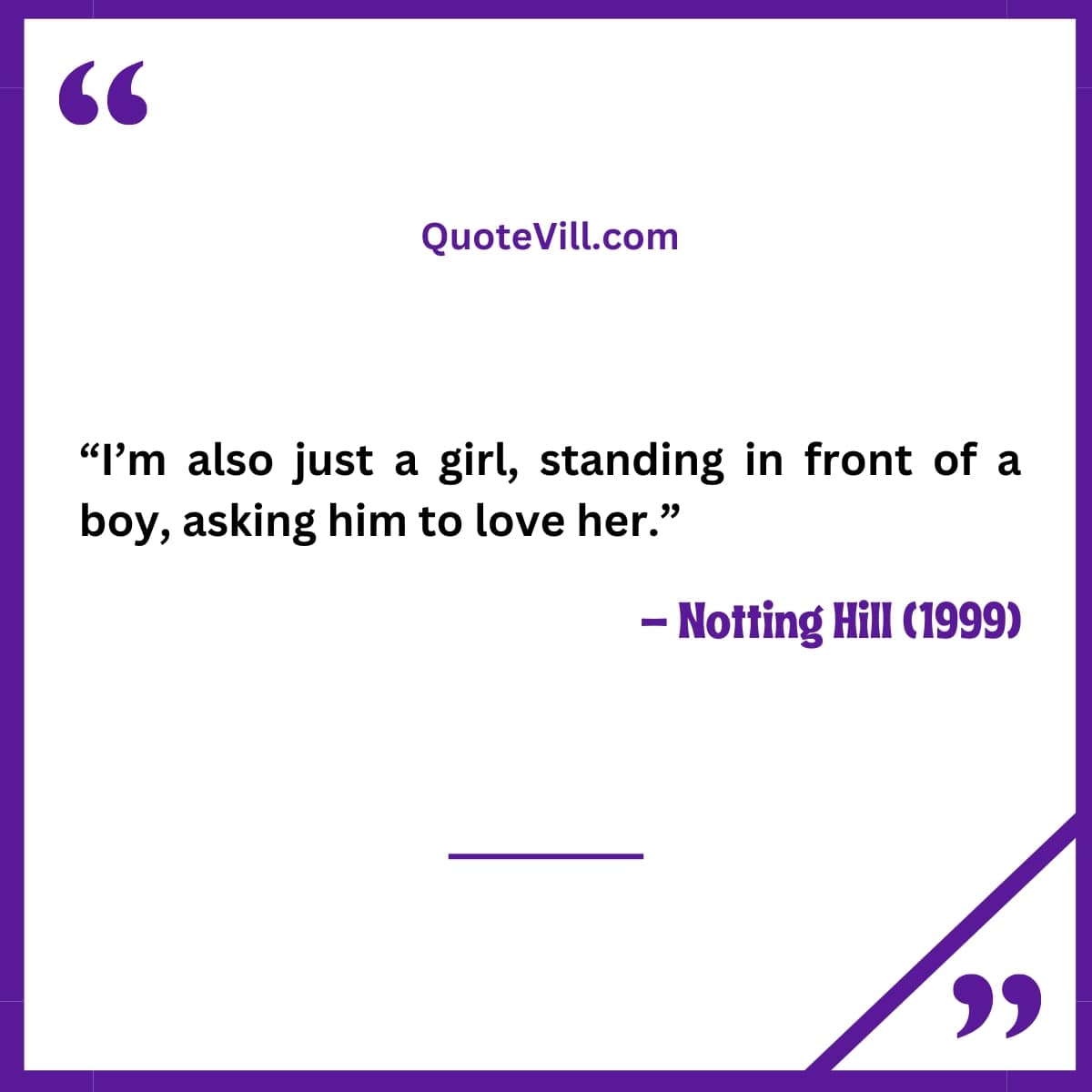 22. "If you're a bird, I'm a bird." – The Notebook (2004) (This one is humorously melodramatic.)
23. "I love that you get cold when it's 71 degrees out. I love that it takes you an hour and a half to order a sandwich. I love that you get a little crinkle above your nose when you're looking at me like I'm nuts." – When Harry Met Sally (1989)
24. "I'd die for you. I won't live for you." – The Perks of Being a Wallflower (2012) (It's humorously dramatic.)
25. "You make me want to be a better man." – As Good as It Gets (1997)
26. "Marriage is punishment for shoplifting in some countries." – Wayne's World (1992)
27. "You complete me." – Jerry Maguire (1996) (It's humorously cheesy.)
28. "Love means never having to say you're sorry." – Love Story (1970) (It's humorously unrealistic.)
29. "Life is not the amount of breaths you take, it's the moments that take your breath away." – Hitch (2005)
30. "When you realize you want to spend the rest of your life with somebody, you want the rest of your life to start as soon as possible." – When Harry Met Sally (1989)
Short Funny Love Quotes
31. "Love is a sweet dream and marriage is the alarm clock." – Jewish Proverb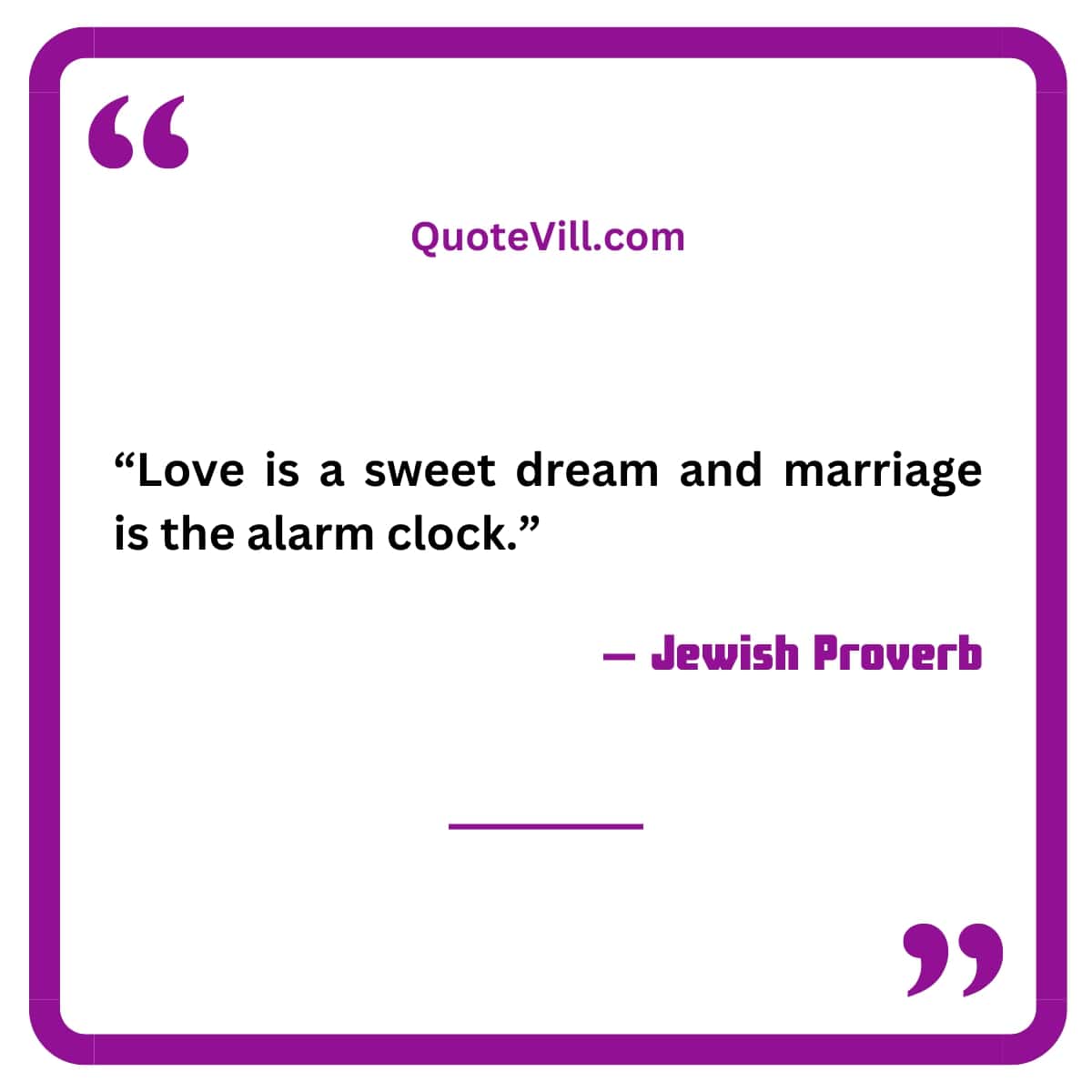 32. "Love is like an hourglass, with the heart filling up as the brain empties." – Jules Renard
33. "My wife was afraid of the dark… then she saw me naked and now she's afraid of the light." – Rodney Dangerfield
34. "If love is blind, why is lingerie so popular?" – Anonymous
35. "All you need is love. But a little chocolate now and then doesn't hurt." – Charles Schultz
36. "Love is being stupid together." – Paul Valery
37. "Love is telling someone their hair extensions are showing." – Natasha Leggero
38. "I love you more than coffee, but please don't make me prove it." – Elizabeth Evans
39. "Marriage is the chief cause of divorce." – Groucho Marx
40. "I was nauseous and tingly all over. I was either in love or I had smallpox." – Woody Allen
Funny Love Captions For Instagram
41. "Swiped right, now it's for life. #ModernLove"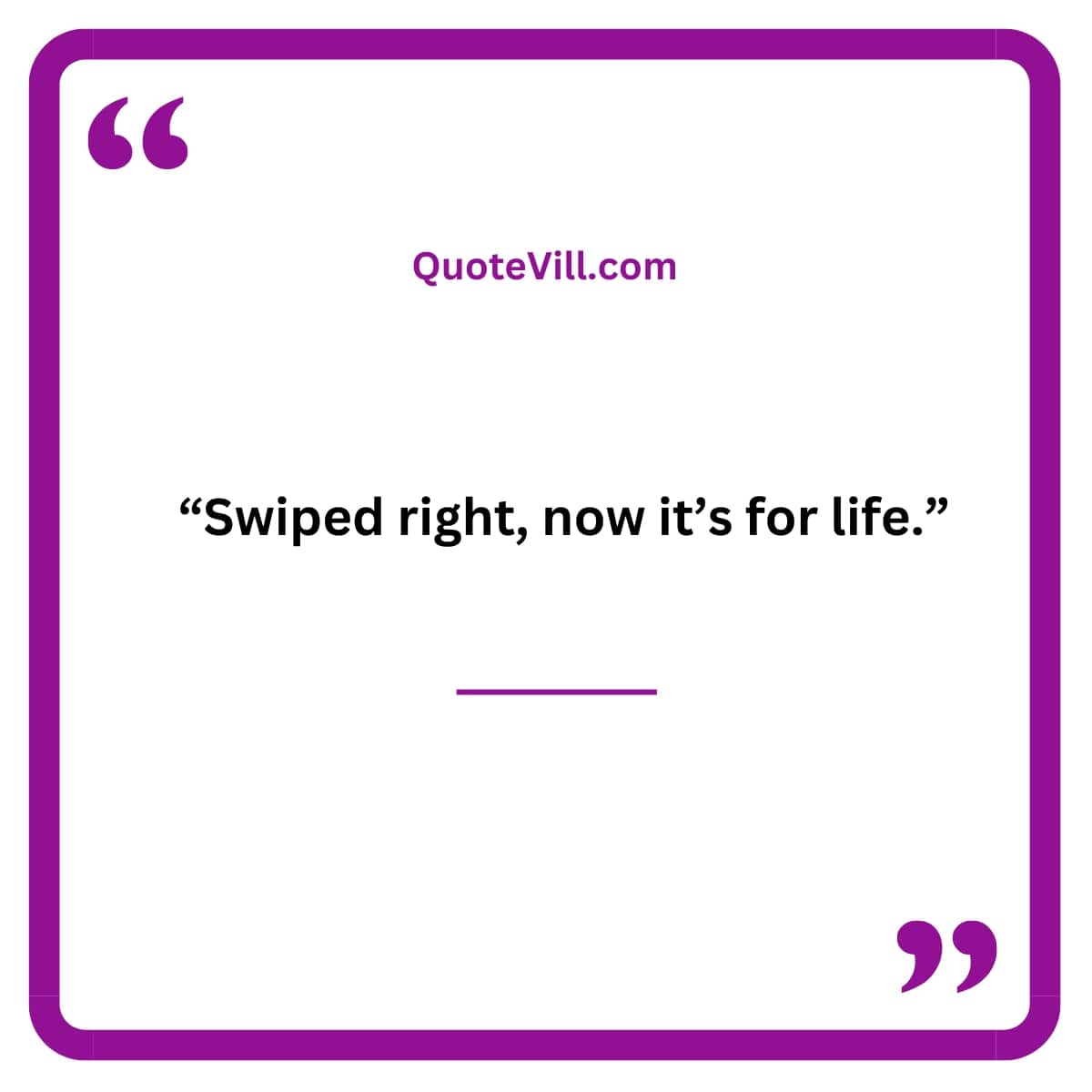 42. "Still crushing on you since the moment I saw you. #CrushForever"
43. "My partner in wine. #WineLovers"
44. "I love you more than pizza, and that's saying a lot. #TrueLove"
45. "The only thing I'm committed to right now is bettering myself… oh, and you. #CoupleGoals"
46. "You're the 'she' to my 'nanigans.' #PartnersInCrime"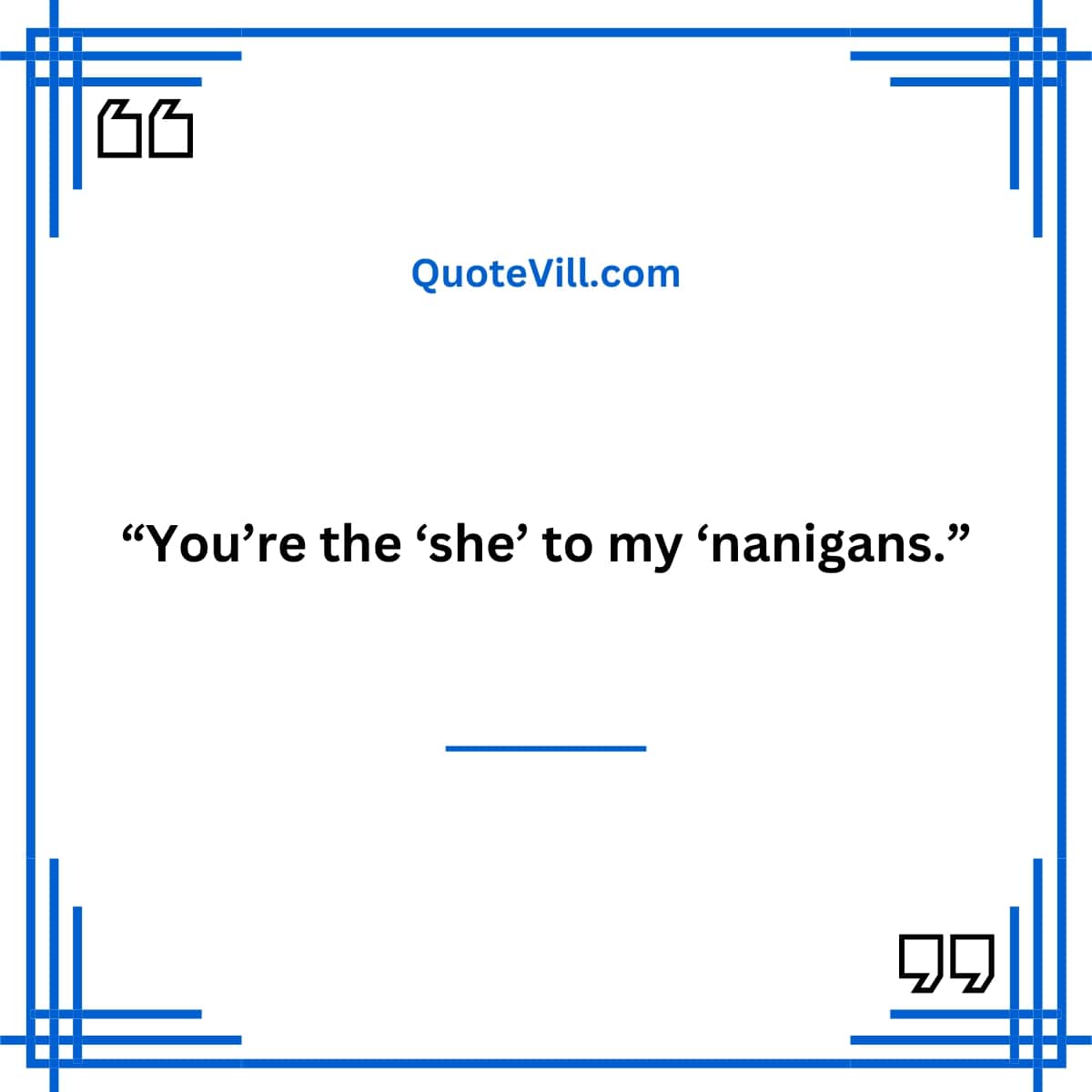 47. "Marriage: A relationship where one is always right and the other is the husband. #MarriageHumor"
48. "You're my favorite daydream. #LoveStruck"
49. "Together we're an endless romantic comedy. #OurLoveStory"
50. "He stole my heart, so I'm stealing his last name. #BrideToBe"