Birthdays come once a year. So, make it fun and memorable for your loved ones. Thus, we have curated these Happy Birthday Pick-Up Lines only for you. They are the best thing that can rescue you. You can also add fun to the pick-up lines to make the other person laugh.
Good Happy Birthday Pick Up Lines help a lot in impressing the person with whom you are interested in a romantic relationship. Your ability to get your special someone's attention plays an essential role.
So, your Pick Up Lines must be such that anyone would feel on top of the world after receiving them.
Based on the criteria, you should wish in a creative way to flatter the other person, ultimately resulting in the accomplishment of your aim. However, many people don't know what kind of pick-up lines can impress someone on their birthday.
Well, the trick to a good pick-up line is humor. A genuine compliment and a clever wit can never hurt anyone because everyone knows that pick-up lines are light-hearted humor. But while using a pick-up line, you always need to be confident.
You should at least have fun even if it doesn't work. Here we list some of the best Birthday Pick Up Lines that you may consider using for your loved one's birthday.
How Do I Wish Happy Birthday In A Unique Style?
Wishing someone a happy birthday in a unique style can make their day even more special. Here are some creative ideas:
Video Message: Create a personalized video message, perhaps featuring a mini skit or singing their favorite song.
Poetry or Song: Write a poem or song just for them, showcasing your talents while expressing your feelings.
DIY Gift: A handmade gift, such as a painted portrait, knitted scarf, or homemade candle, can show your effort and thoughtfulness.
Adventure Trip: Plan an unexpected adventure trip to a place they have always wanted to visit.
Social Media Shoutout: Post a special message on social media, perhaps a collage of memories or a heartfelt dedication.
Custom Playlist: Create a playlist of songs that hold special meaning for your relationship or remind you of them.
Top 10 Happy Birthday Pick Up Lines 
1. Is your birthday cake as sweet as you are?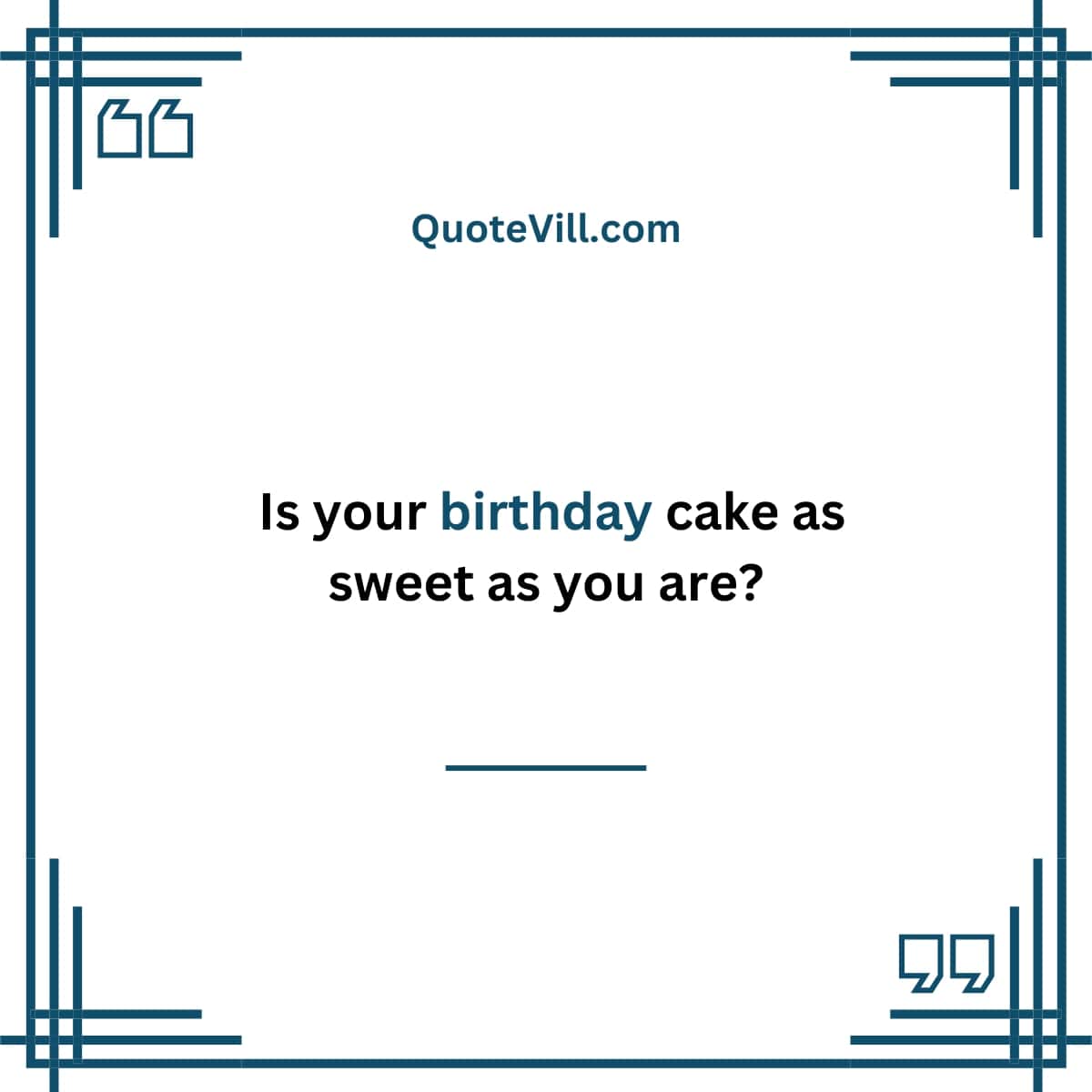 2. Happy Birthday! If you were a candle on a cake, you'd be the one that never goes out – because you light up my life.
3. If life was a board game, you just rolled double sixes! Happy Birthday, let's make it a game night!
4. You must have a time machine, because with every birthday, you seem to be traveling back in age. Happy Birthday!
5. It's your birthday, but it feels like I'm the one receiving a gift by having the chance to celebrate this special day with you.
6. Tonight, you're the star on the top of the birthday cake, and guess what? I've got quite the sweet tooth.
7. Happy birthday! Just like those candles you're about to blow out, our connection is fiery and bright.
8. You're the guest of honor today, but you've captured my attention every day since we met.
9. Happy birthday! Let's cut the cake and the distance between us.
10. We might be here to celebrate your birthday, but your beauty has me feeling like I'm the one who got the gift.
See: Happy Birthday To A Strong Woman Wishes Who Inspire Us
Flirty Happy Birthday Pick Up Lines
When it comes to birthdays, adding a dash of flirtation and playfulness can spice up the celebrations. Whether you want to impress your crush, flirt with a friend, or just make someone's birthday memorable, these pick-up lines come in handy.
Under this vibrant heading, you'll find delightful subcategories catering to various preferences: 'Birthday Pick Up Lines For Crush' for those harboring a secret affection, 'Birthday Pick Up Lines For Girls' for the gentlemen trying to charm the birthday girl, and 'Birthday Pick Up Lines For Guys' for the daring ladies who wish to make a bold move.
Birthday Pick Up Lines For Crush
1. Do you have a map? Because I keep getting lost in your eyes, and it's even worse on your birthday!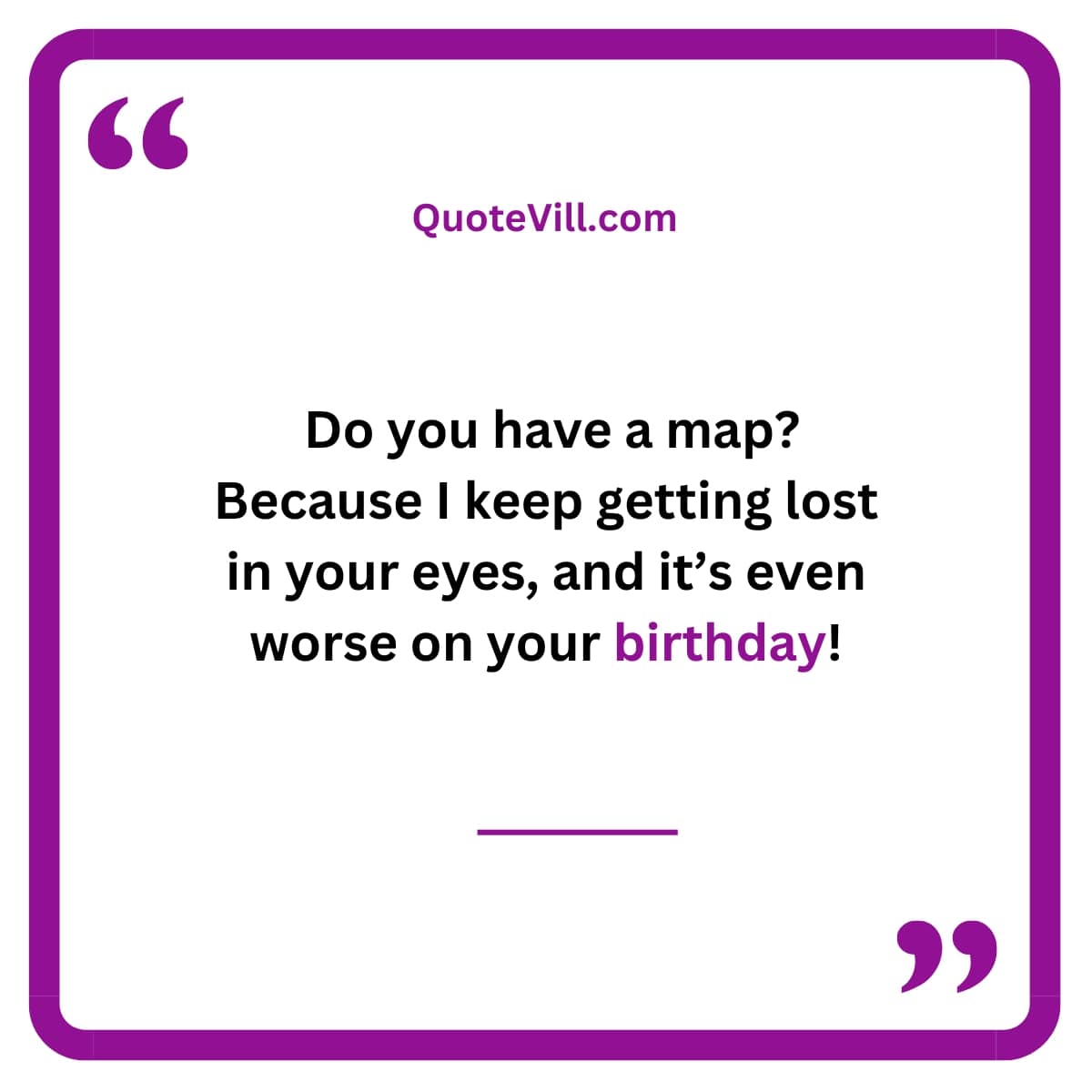 2. Happy birthday! You look so radiant, even the candles on your cake are outshone by your glow.
3. They say you have to make a wish before blowing out the candles. Want me to be your wish come true tonight?
4. Are you made of sugar and icing? Because you have a heart so sweet that everyone is drawn to you like a delightful birthday cake.
5. Is it getting hot in here, or is it just the candles on your cake competing with your hotness?
6. Are you a birthday wish? Because you're all I've been hoping for.
7. Let's be like the candles on your cake – close together and making dreams come true.
8. The sparkle on this cake is bright, but nothing compares to the sparkle you bring into my life.
9. Just a heads up – I might be the one who's stealing a piece of your heart along with a piece of cake today.
10. Hey, can you help me out real quick? I promised myself a dance with the most beautiful person in the room today.
See: 60 Catchy Music Pick Up Lines to Melt Your Crush's Heart
Birthday Pick Up Lines For Girls
1. "Happy Birthday! Let's make sure that by the end of the night, it's not just the cake that's smitten!"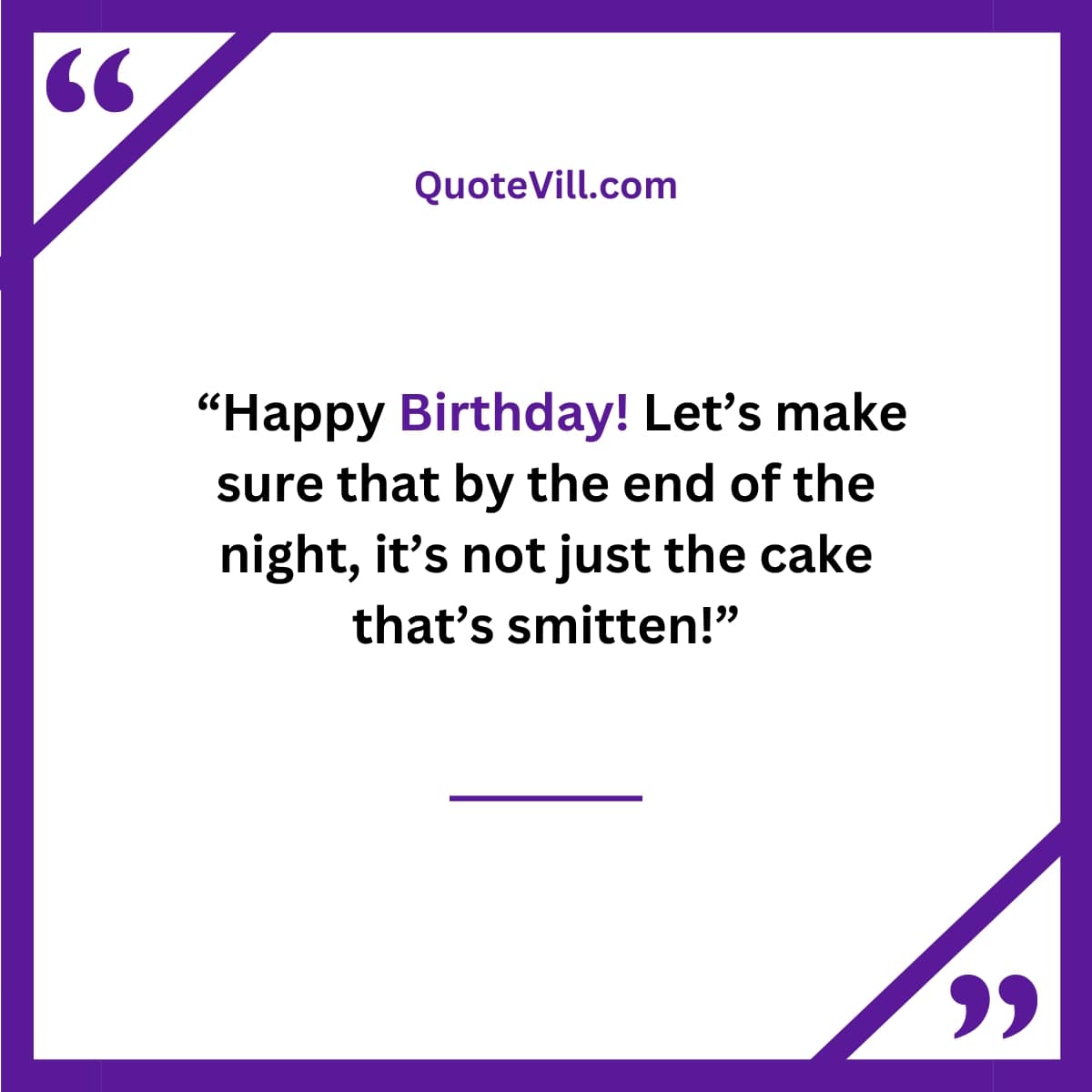 2. You might be getting older, but I still can't believe how you keep getting more beautiful with each passing year.
3. Hey, miss birthday girl, is this party in your honor, or are we celebrating the fact that the world got infinitely more beautiful since you've been around?
4. You're the birthday queen, and this party is your kingdom. Mind if I be your knight in shining armor for the evening?
5. Hey there, I think the candles are jealous. They just can't hold a flame to you.
6. You must be the secret ingredient in the birthday cake, because everything got sweeter when you walked in.
7. Are you accepting gifts? Because my heart is wrapped and ready.
8. Did they organize this party just to keep everyone distracted from stealing glances at the most gorgeous girl in the room?
9. If you were a candle on a cake, you'd be the one I'd make a wish on
10. Hey, gorgeous, blowing out candles isn't the only thing I wish we could do together today.
Birthday Pick Up Lines For Guys
1. Are you a superhero? Because every time you're around, you save the day… just by being your amazing self.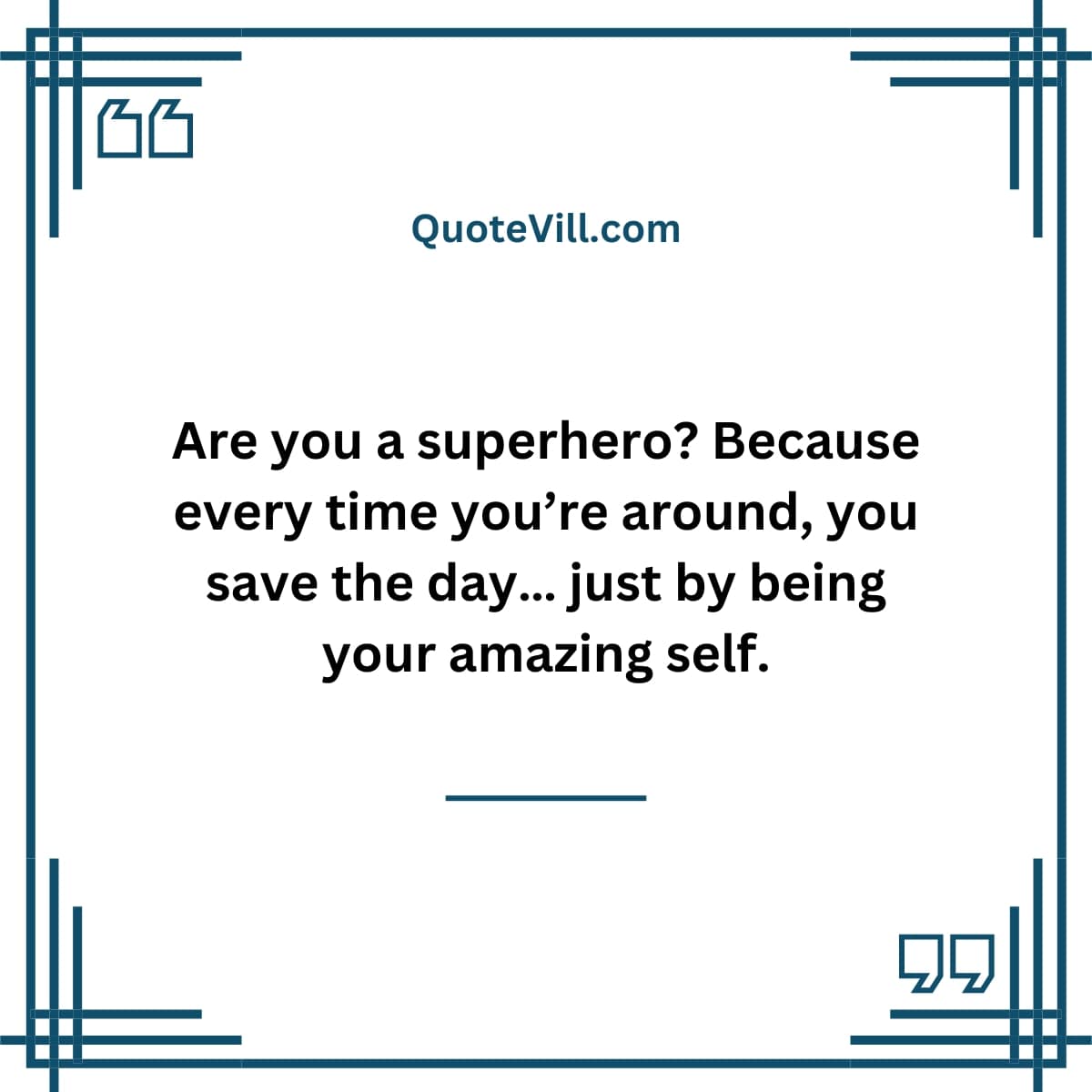 2. If you were a cake, you'd be the kind that's too good to share. But, since it's your birthday, I might make an exception.
3. Hey, handsome, I hope your birthday is like the best pizza ever – hot, full of your favorites, and with a little bit of extra cheese from me.
4. Your smile's so bright, it puts the candles on your birthday cake to shame. Care to share some of that light with me tonight?
5. How are you not a genie? You're at your own birthday party, and you're already granting my wish of seeing the most dashing guy around.
6. Were you born on a shooting star? 'Cause meeting you today, I feel like all my wishes have come true.
7. Is this your birthday party, or an audition for the next James Bond? Because you, sir, are suave and dashing.
8. Mind if I tag along in the celebration of your special day? Your party isn't the only thing I find exciting tonight.
9. I think I've found the world's most valuable treasure tonight – the twinkle in your eye. How can I get a map to that?
10. You must be the human version of the perfect slice of birthday cake – delightful, sweet, and making everyone's day better.
Funny Happy Birthday Pick Up Lines For Friends
1. Did you invite a comedian to your party? Because when I see you, I feel an uncontrollable urge to laugh with joy!
2. If you were a fruit, you'd be a 'fine-apple' topped with birthday candles.
3. Happy birthday! I was going to get you a gift, but then I realized my presence is present enough.
4. Hey, since it's your birthday, do you think your cake could introduce my cake to a life of frosting and sprinkles?
6. Just wanted to say, you age like a fine wine… if that wine was made in a bathtub and sold in boxes.
5. You're the reason cake has a job, and for that, I salute you, my dearest calorie-hero.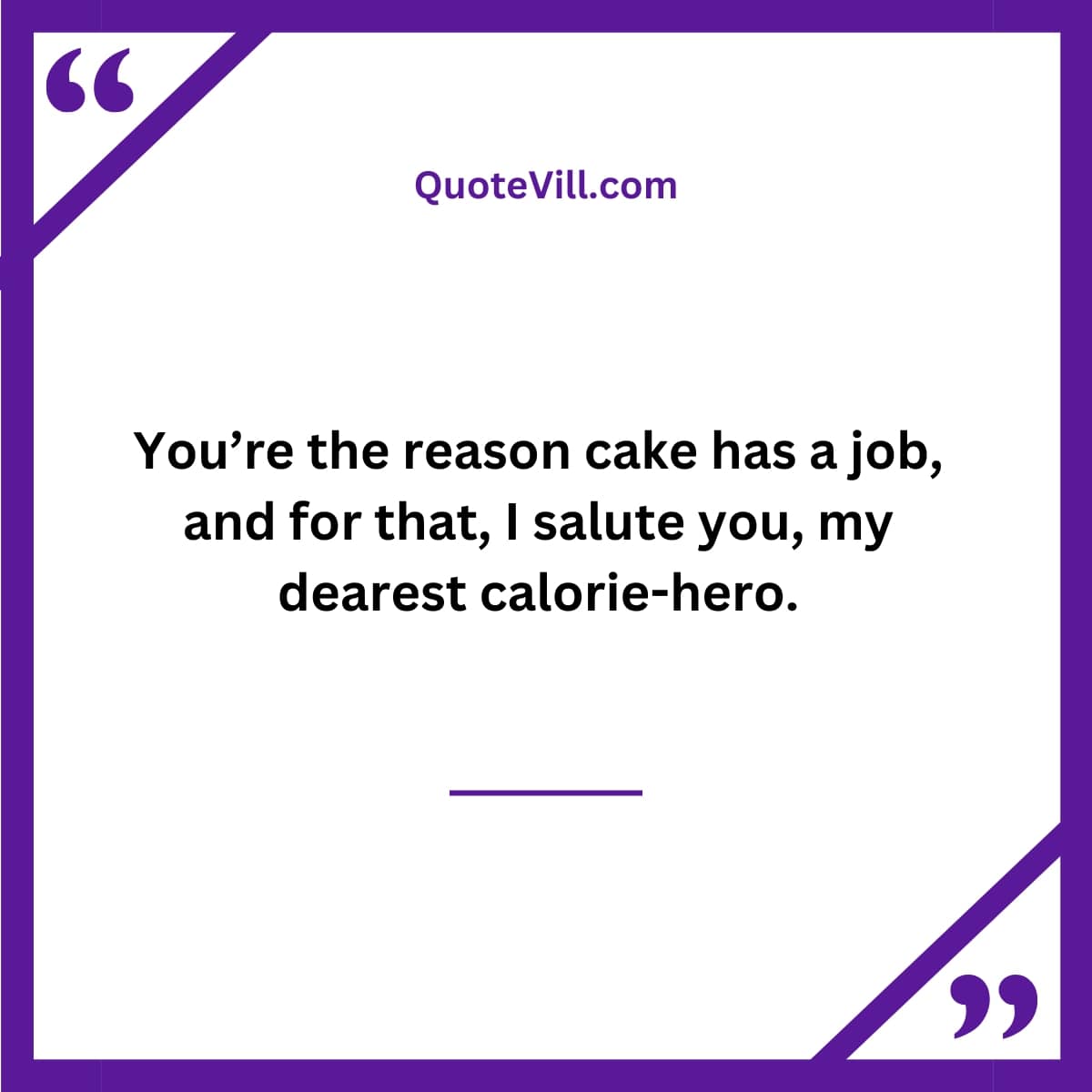 7. Is it hot in here, or did you just light the sheer forest of candles on your birthday cake?
8. Your birthday cake just called – it's in need of some 'cool' to balance out those blazing candles. Guess that's why you're here!
9. Hey, can you blow out all these candles, or should I call the fire department for backup?
10. Are you aging, or are you leveling up? Because that high score is getting impressive!
Tips for Using Pick-Up Lines Effectively
Be Genuine: Compliments should come from the heart. Pick-up lines are fun, but a genuine word can mean so much more.
Observe and React: Tailor your line based on the person's reaction. If they enjoy light-hearted jokes, go ahead! But if they seem uninterested, it's best not to push it.
Confidence is Key: Walk the talk. Confidence can often be the most attractive quality.
Timing Matters: Timing is crucial. Make sure it's an appropriate moment to throw in your line.
Have Fun!: Remember, even if it doesn't work, the aim is to bring smiles. So don't forget to have fun!
Conclusion
Your loved one's birthday is an excellent opportunity to show them how much they mean to you. These Happy Birthday Pick-Up Lines can be a great way to break the ice and add a touch of humor and romance to the day. But always remember the golden rule – it's not just what you say, but how you say it. Be confident, genuine, and have fun, and you might just make someone's birthday unforgettable!
Looking for more creative ideas and inspiration? Check out these links for additional pick-up lines and birthday surprises.
Let the birthday magic begin!