Even though sports (any kind of) are a fun activity, more often than not, athletes might get tired and lose interest. And in such situations, to motivate the sportsmen, inspirational sports quotes are of great use
Here are some of the incredibly inspirational sports quotes from legends, sports writers, and even wannabe sportsmen to inspire you to stick to the game.  
Go through these quotes and sayings. We are sure you will never feel the same again.  
20 Inspirational Sports Quotes Will Change The Game
1. "The only way to prove you are a good sport is to lose." – Ernie Banks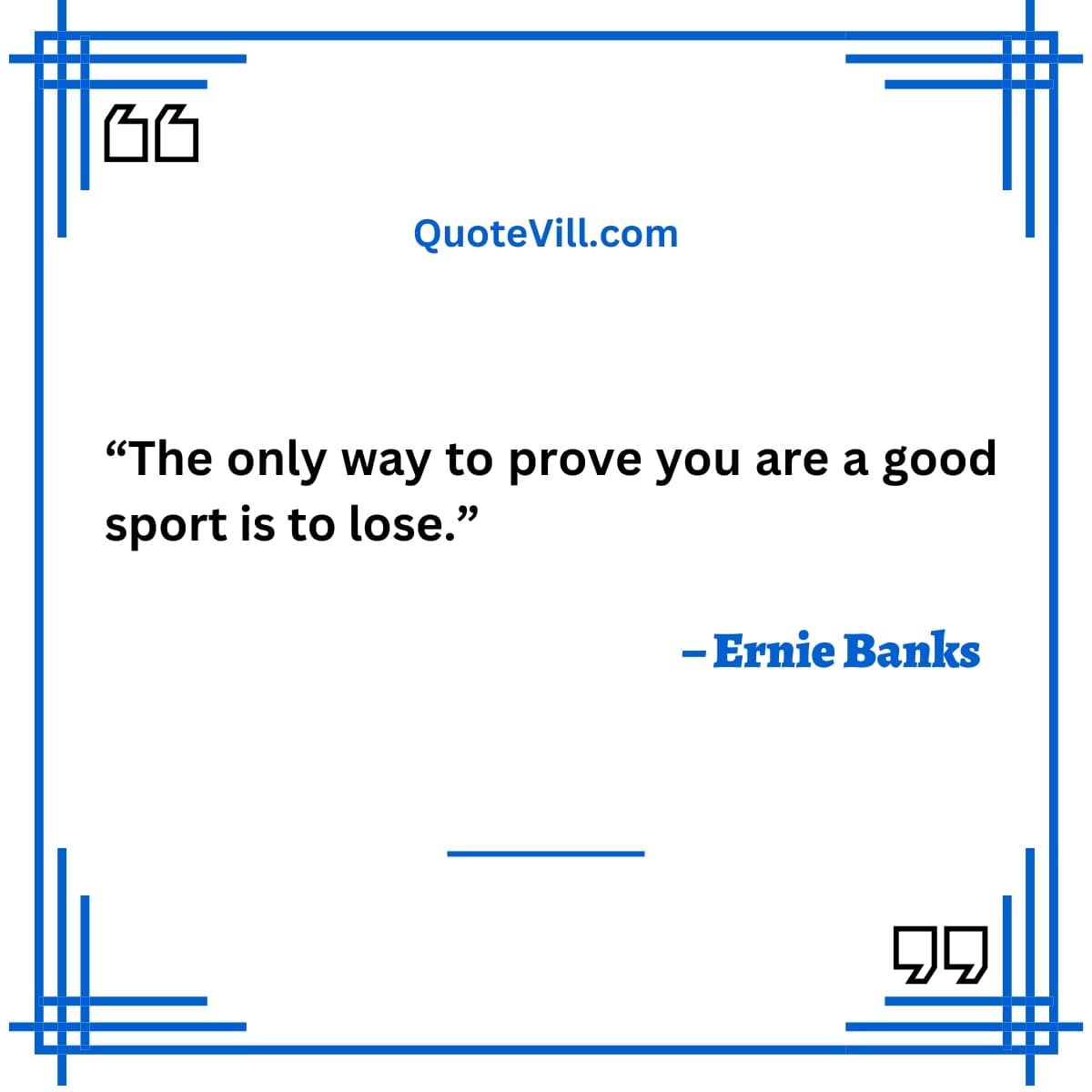 2. "You miss 100% of the shots you don't take." – Wayne Gretzky
3. "I've failed over and over and over again in my life. And that is why I succeed." – Michael Jordan
4. "The harder the battle, the sweeter the victory." – Les Brown
5. "It's not the will to win that matters — everyone has that. It's the will to prepare to win that matters." – Paul "Bear" Bryant
6. "There may be people that have more talent than you, but there's no excuse for anyone to work harder than you do." – Derek Jeter
7. "It's not whether you get knocked down; it's whether you get up." – Vince Lombardi
8. "Don't count the days; make the days count." – Muhammad Ali
9. "I am building a fire, and everyday I train, I add more fuel. At just the right moment, I light the match." – Mia Hamm
10. "It's hard to beat a person who never gives up." – Babe Ruth
11. "The difference between the impossible and the possible lies in a person's determination." – Tommy Lasorda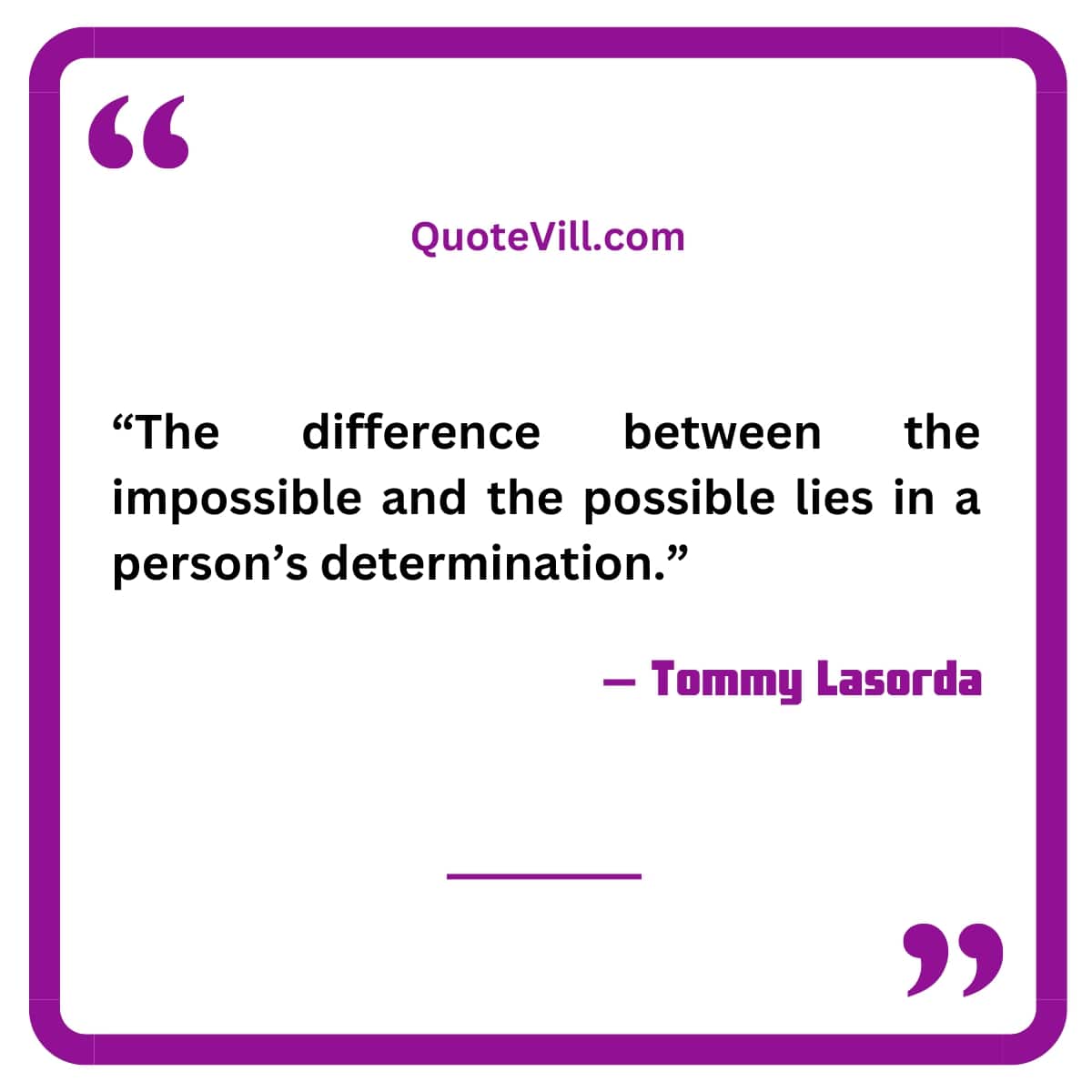 12. "Don't measure yourself by what you have accomplished, but by what you should have accomplished with your ability." – John Wooden
13. "The highest compliment that you can pay me is to say that I work hard every day, that I never dog it." – Wayne Gretzky
14. "I've missed more than 9000 shots in my career. I've lost almost 300 games. 26 times, I've been trusted to take the game winning shot and missed. I've failed over and over and over again in my life. And that is why I succeed." – Michael Jordan
15. "You were born to be a player. You were meant to be here. This moment is yours." – Herb Brooks
16. "The principle is competing against yourself. It's about self-improvement, about being better than you were the day before." – Steve Young
17. "You find that you have peace of mind and can enjoy yourself, get more sleep, and rest when you know that it was a one hundred percent effort that you gave–win or lose." – Gordie Howe
18. "The only way to overcome is to hang in. Even I'm starting to believe that." – Dan O'Brien
19. "Success isn't owned, it's leased. And rent is due every day." – J.J. Watt
20. "There may be people that have more talent than you, but there's no excuse for anyone to work harder than you do." – Derek Jeter
Motivational Sports Quotes For Athletes, Teams, Coaches, and Young Aspirants
From legends who've been there, done that, come these cool quotes that pack a punch. Whether you're just starting out, playing with your pals, coaching the next big thing, or you're that young gun with big dreams – here's a dose of words to get you fired up. So, kick back, read on, and let these quotes give you that extra pep in your step!
For Athletes:
1. "Champions keep playing until they get it right." – Billie Jean King
2. "Never say never because limits, like fears, are often just an illusion." – Michael Jordan
3. "Do not let what you cannot do interfere with what you can do." – John Wooden
4. "Run when you can, walk if you have to, crawl if you must; just never give up." – Dean Karnazes
5. "It's not the size of the dog in the fight, but the size of the fight in the dog." – Archie Griffin
6. "If you can believe it, the mind can achieve it." – Ronnie Lott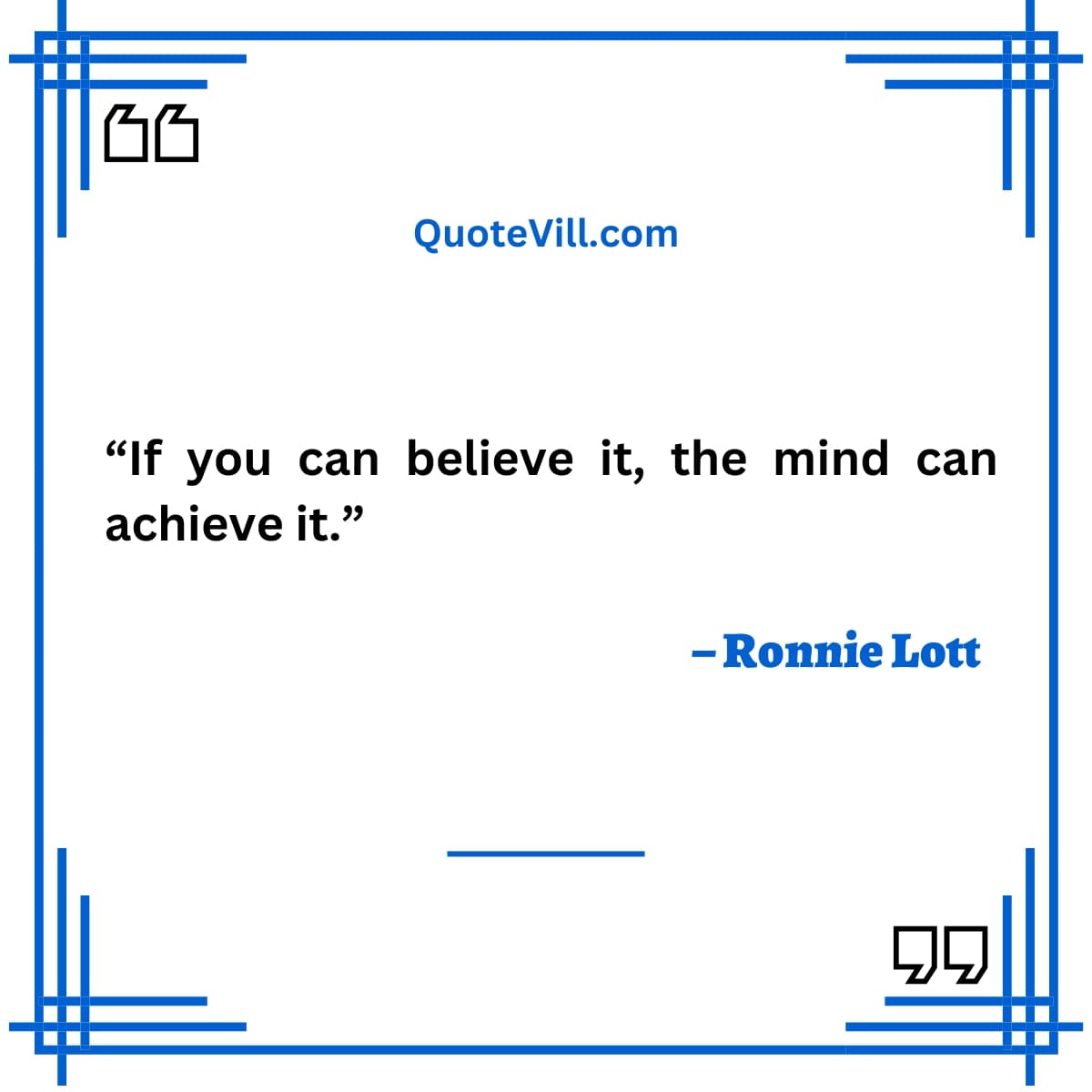 7. "What makes something special is not just what you have to gain, but what you feel there is to lose." – Andre Agassi
8. "Pain is temporary. It may last a minute, or an hour, or a day, or a year, but eventually it will subside and something else will take its place. If I quit, however, it lasts forever." – Lance Armstrong
9. "A trophy carries dust. Memories last forever." – Mary Lou Retton
10. "Success is where preparation and opportunity meet." – Bobby Unser
For Teams:
1. "Talent wins games, but teamwork and intelligence win championships." – Michael Jordan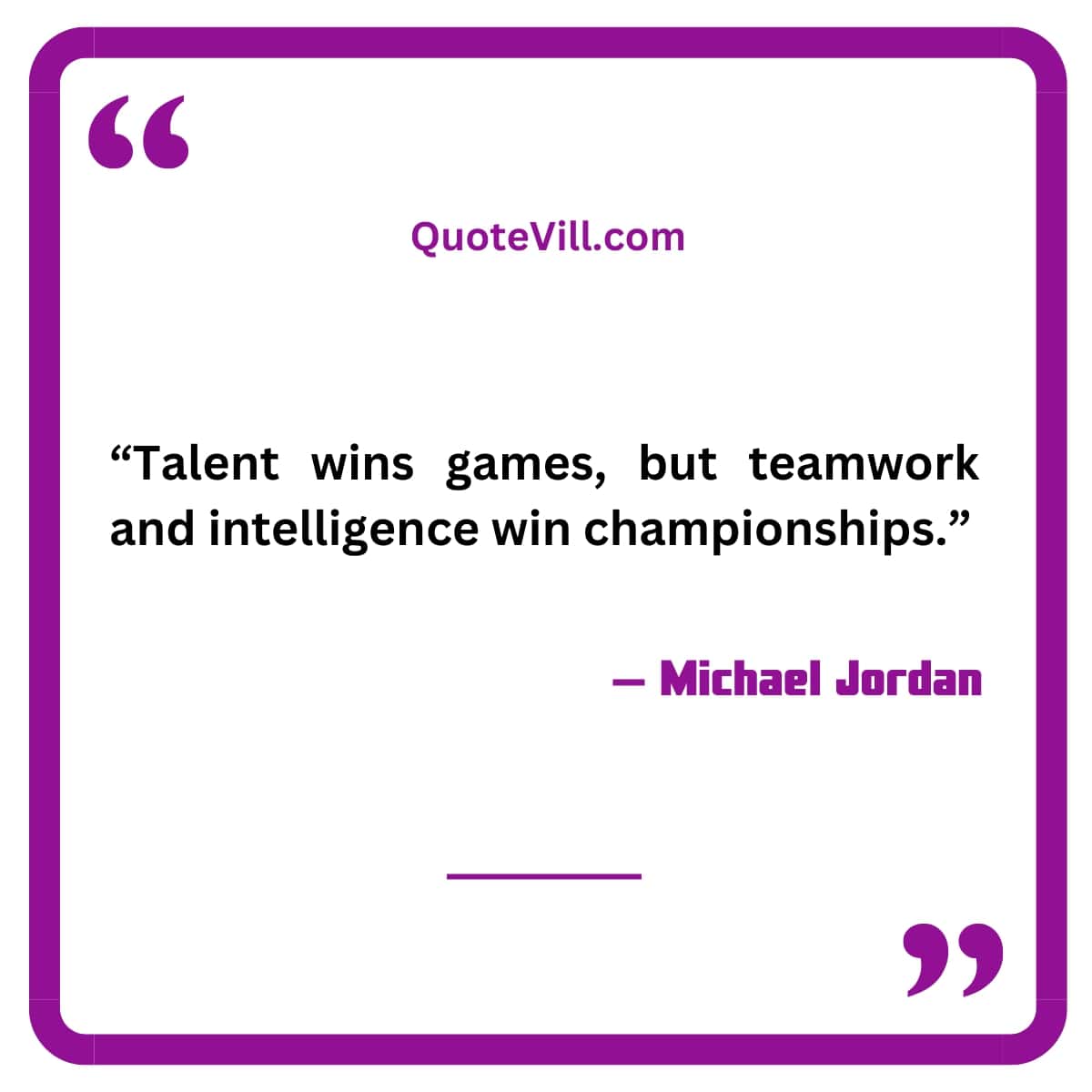 2. "The strength of the team is each individual member. The strength of each member is the team." – Phil Jackson
3. "Victory is in having done your best. If you've done your best, you've won." – Bill Bowerman
4. "Unity is strength… when there is teamwork and collaboration, wonderful things can be achieved." – Mattie Stepanek
5. "It takes two flints to make a fire." – Louisa May Alcott
6. "The way a team plays as a whole determines its success. You may have the greatest bunch of individual stars in the world, but if they don't play together, the club won't be worth a dime." – Babe Ruth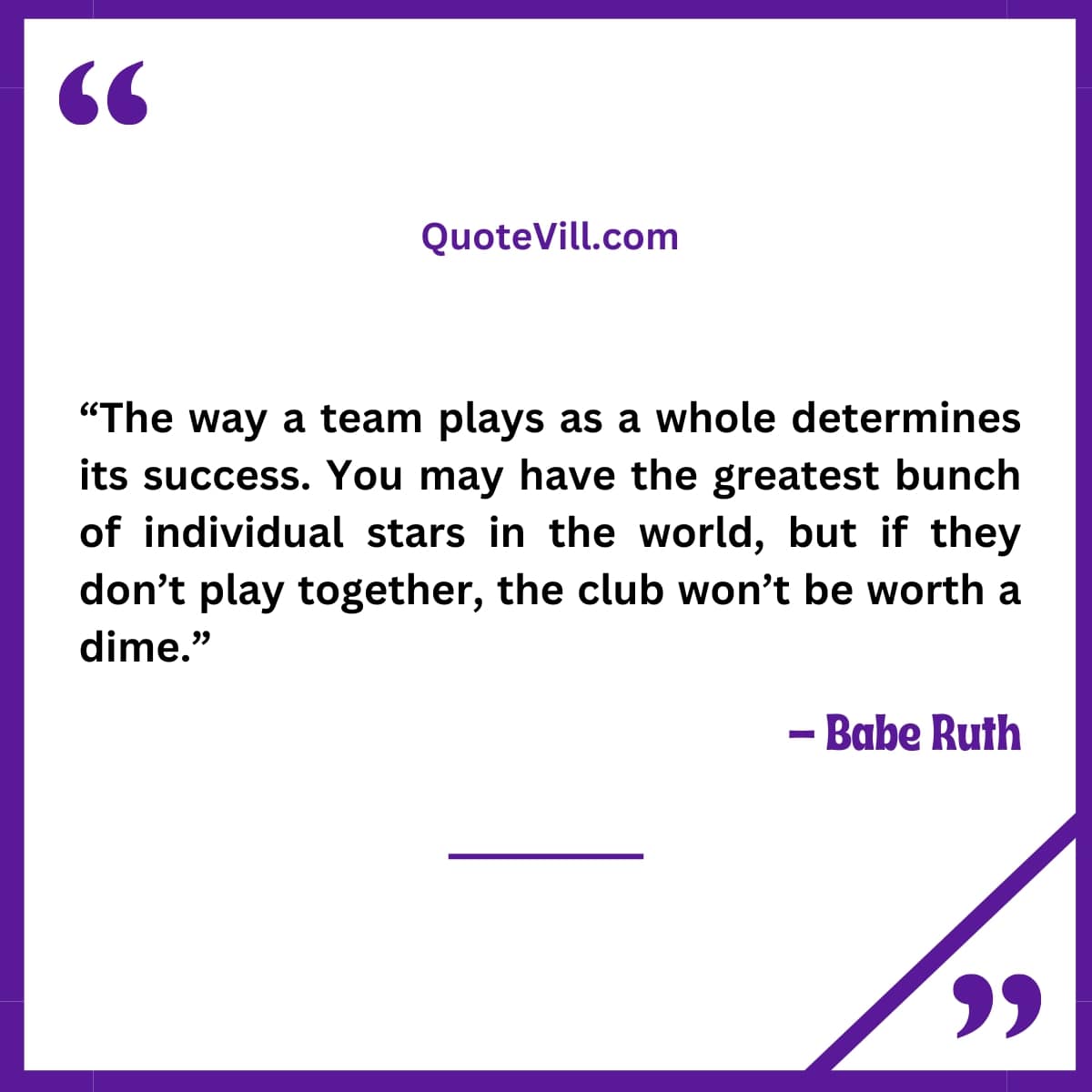 7. "Individual commitment to a group effort–that is what makes a team work, a company work, a society work, a civilization work." – Vince Lombardi
8. "Coming together is a beginning; keeping together is progress; working together is success." – Henry Ford
9. "Alone we can do so little; together we can do so much." – Helen Keller
10. "There is no 'I' in team but there is in win." – Michael Jordan
For Coaches:
1. "Leadership, like coaching, is fighting for the hearts and souls of men and getting them to believe in you." – Eddie Robinson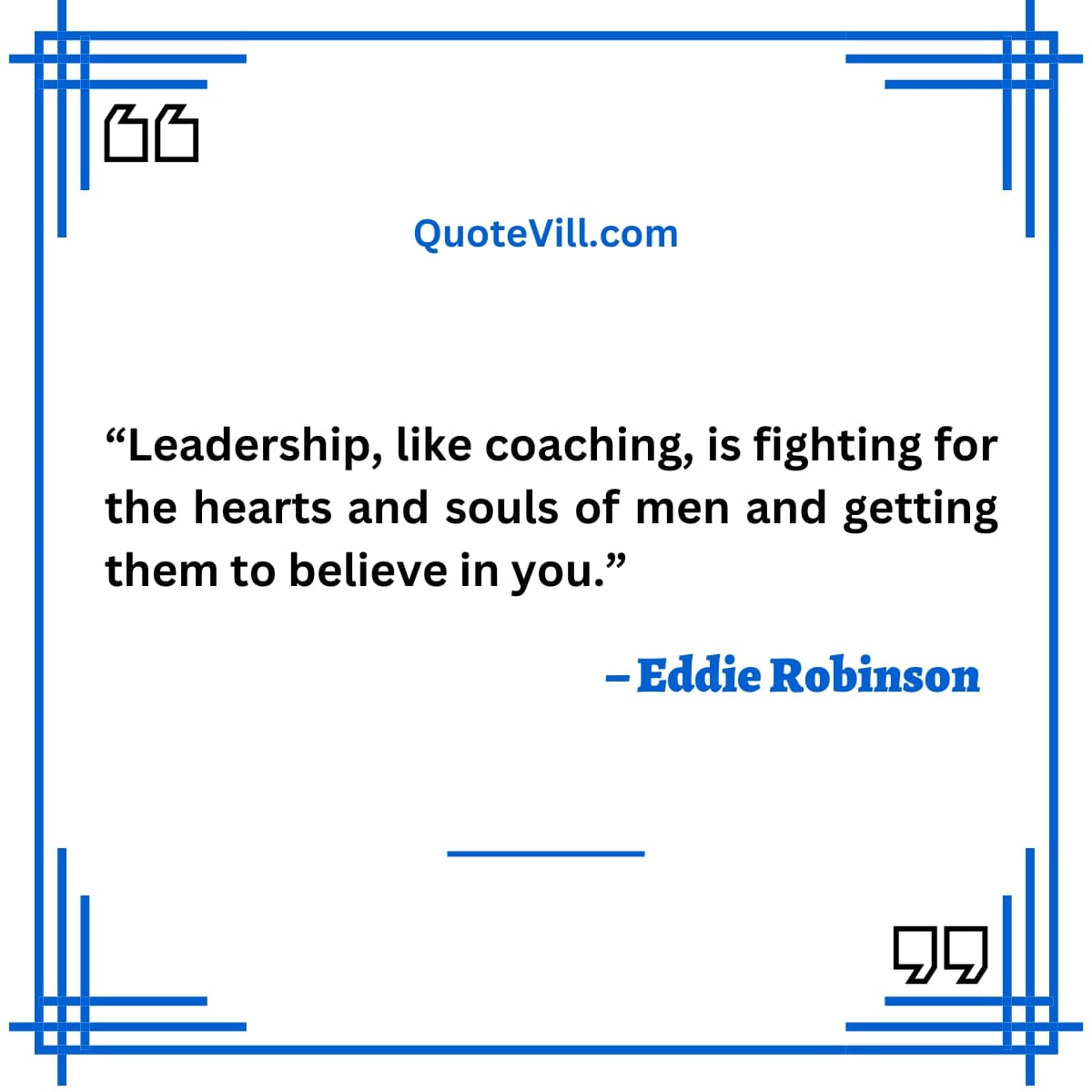 2. "A good coach will make his players see what they can be rather than what they are." – Ara Parseghian
3. "Coaching is unlocking a person's potential to maximize their own performance. It's helping them to learn rather than teaching them." – Tim Gallwey
4. "Success is not the result of spontaneous combustion. You must first set yourself on fire." – Fred Shero
5. "The best teacher is the one who suggests rather than dogmatizes, and inspires his listener with the wish to teach himself." – Edward Bulwer-Lytton
6. "A coach is someone who tells you what you don't want to hear, who has you see what you don't want to see, so you can be who you have always known you could be." – Tom Landry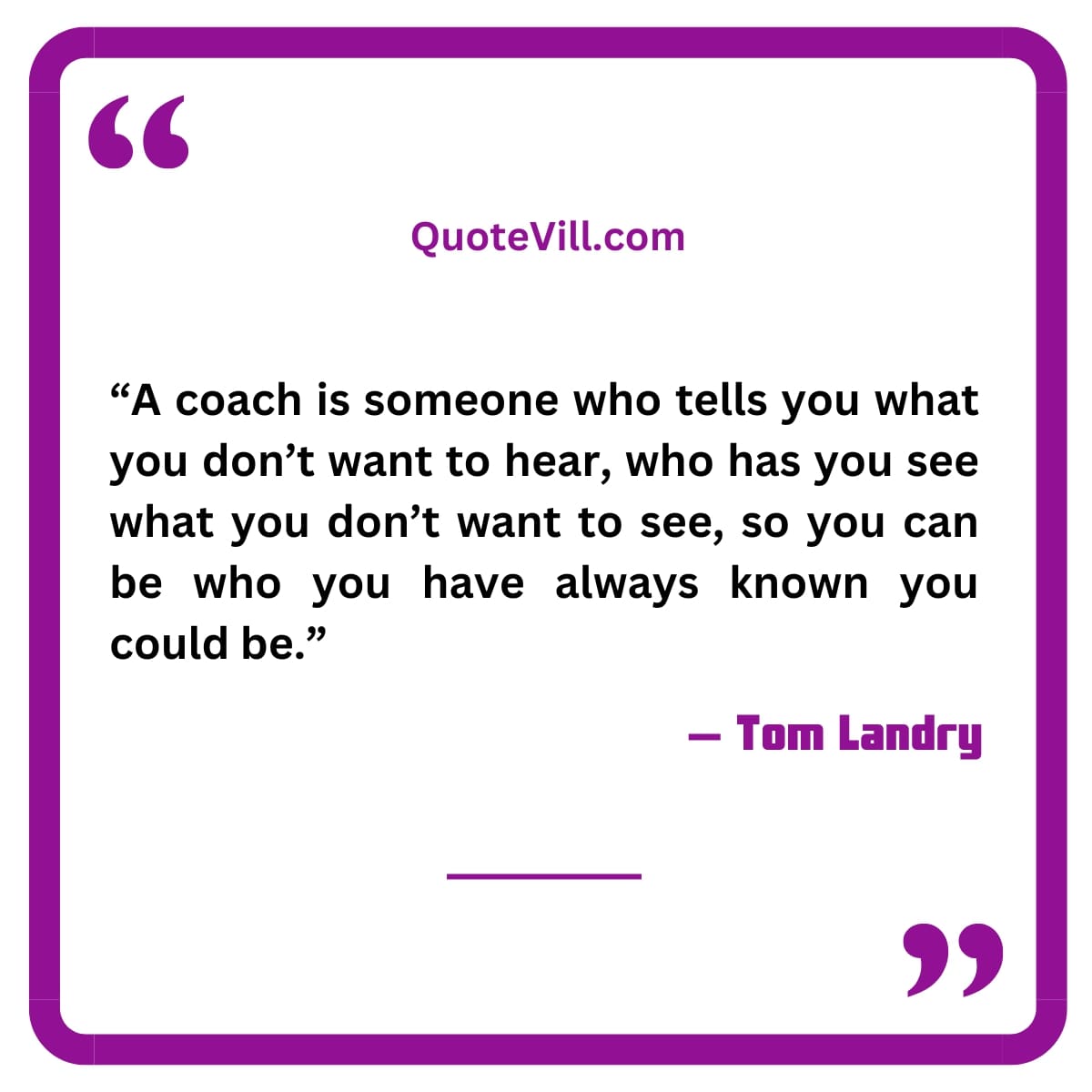 7. "The ultimate measure of a man is not where he stands in moments of comfort and convenience, but where he stands at times of challenge and controversy." – Martin Luther King, Jr.
8. "The function of leadership is to produce more leaders, not more followers." – Ralph Nader
9. "The quality of a person's life is in direct proportion to their commitment to excellence, regardless of their chosen field of endeavor." – Vince Lombardi
10. "In any moment of decision, the best thing you can do is the right thing. The worst thing you can do is nothing." – Theodore Roosevelt
For Youth:
1. "Every champion was once a contender that refused to give up." – Rocky Balboa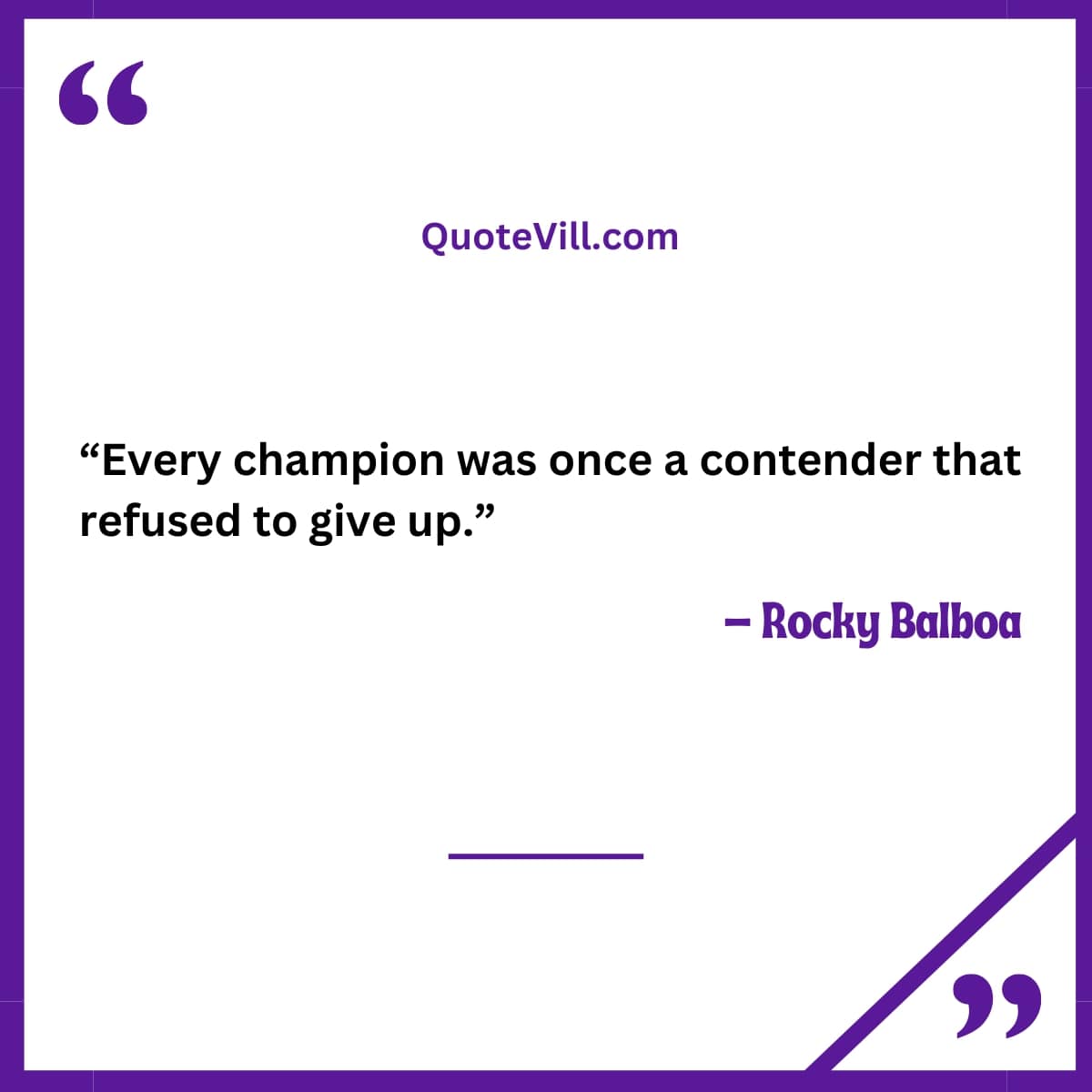 2. "Don't let the fear of striking out hold you back." – Babe Ruth
3. "Hard work beats talent when talent doesn't work hard." – Tim Notke
4. "Don't aspire to be the best on the team. Aspire to be the best for the team." – Unknown
5. "You have to expect things of yourself before you can do them." – Michael Jordan
6. "To be a good leader, you have to want the other guys to have success. You have to want to win more than you want to shine yourself." – John Stockton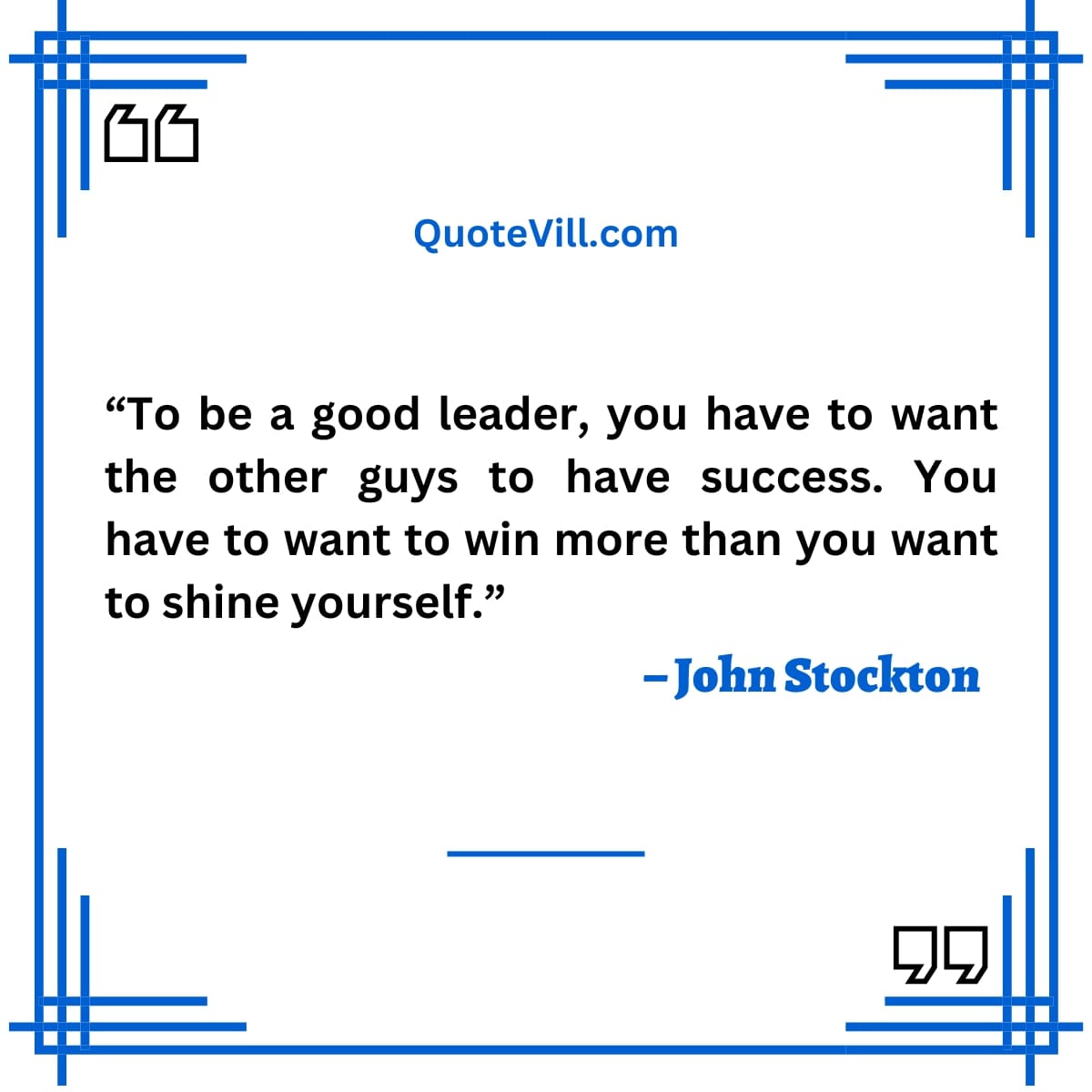 7. "It's not the will to win that matters — everyone has that. It's the will to prepare to win that matters." – Paul Bryant
8. "Make each day your masterpiece." – John Wooden
9. "It's not about winning and losing, it's about how you play the game."
10. "Winning means you're willing to go longer, work harder, and give more than anyone else." – Vince Lombardi
Cool & Classy Sports Quotes For Fitness And Workout
1. "It's not the size of the man but the size of his heart that matters." – Evander Holyfield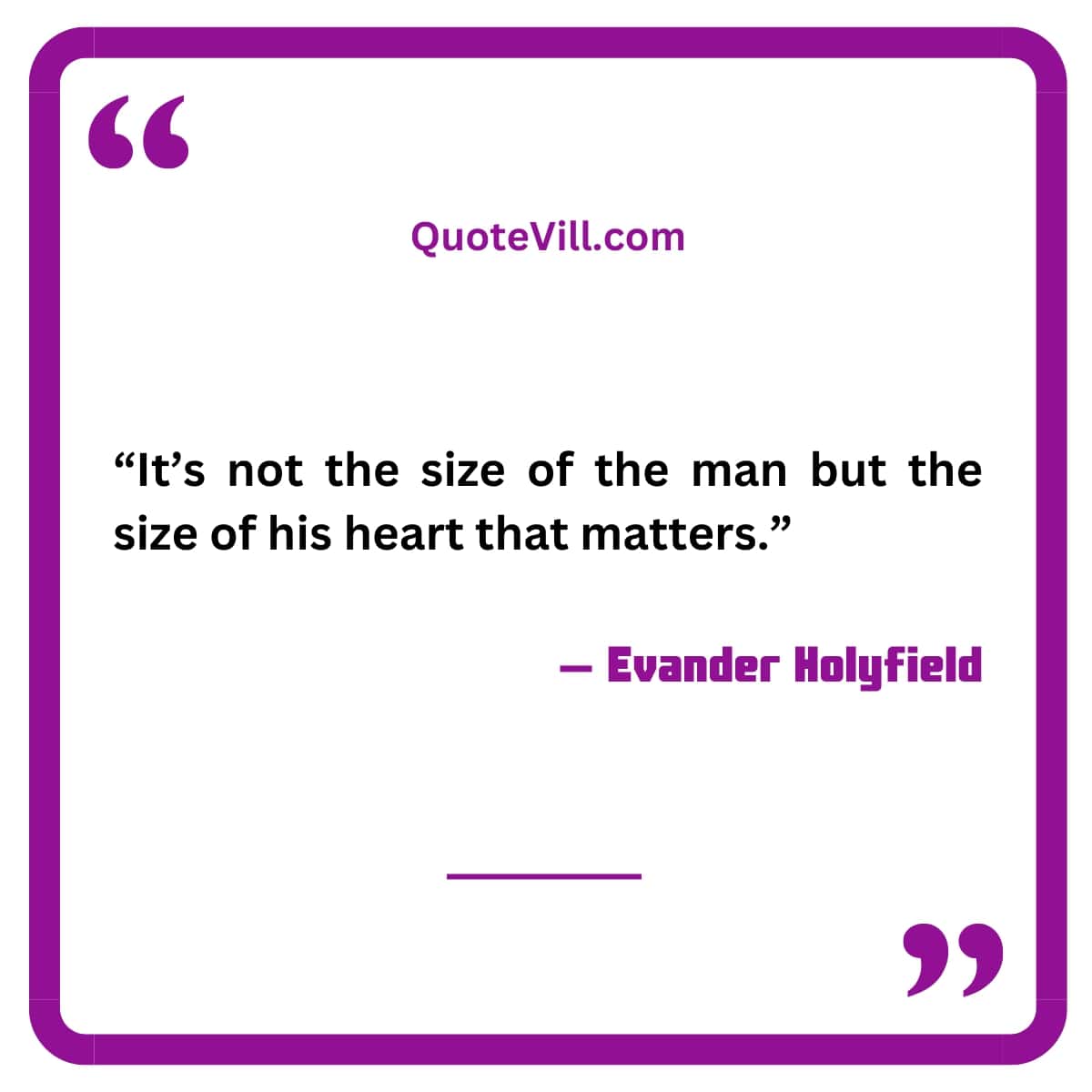 2. "If you train hard, you'll not only be hard, you'll be hard to beat." – Herschel Walker
3. "You have to believe in yourself when no one else does – that makes you a winner right there." – Venus Williams
4. "I hated every minute of training, but I said, 'Don't quit. Suffer now and live the rest of your life as a champion.'" – Muhammad Ali
5. "Training gives us an outlet for suppressed energies created by stress and thus tones the spirit just as exercise conditions the body." – Arnold Schwarzenegger
6. "If you think lifting is dangerous, try being weak. Being weak is dangerous." – Bret Contreras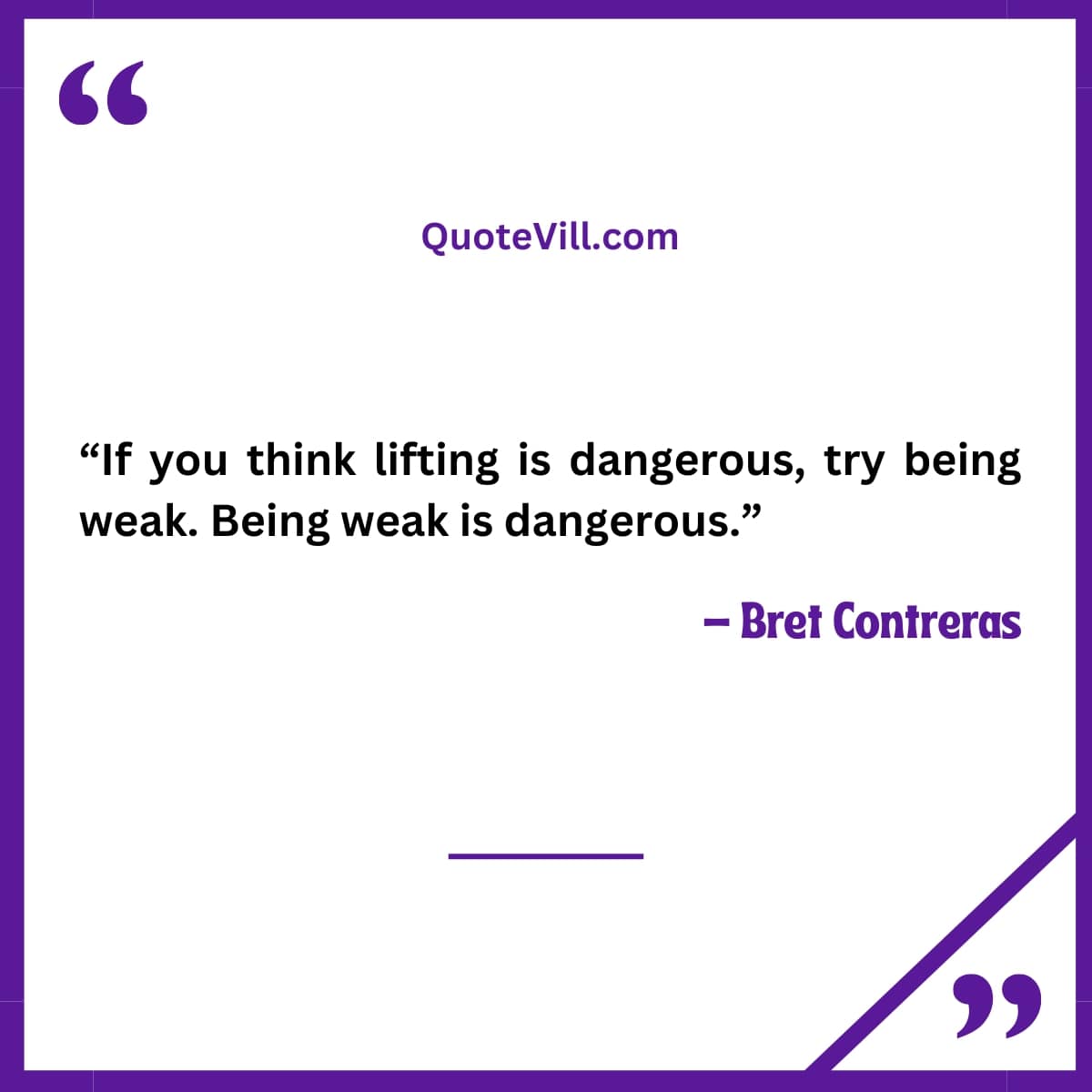 7. "What hurts today makes you stronger tomorrow." – Jay Cutler
8. "The only place where success comes before work is in the dictionary." – Vince Lombardi
9. "Exercise to stimulate, not to annihilate. The world wasn't formed in a day, and neither were we. Set small goals and build upon them." – Lee Haney
10. "The only way to define your limits is by going beyond them." – Arthur Ashe