Joker (from the DC Comics universe) is one of the darkest characters in the history of cinema. However, the Joker quotes are the most relatable ones too. Although he is not a good guy and a nemesis of the hero, his sayings gained immense popularity among the masses, even when they weren't a fan.
As these quotes address the dark side of humanity and also provide you an inspiration to be stronger, they are extremely popular. With his loud, conspicuous, and chaotic personality, the Joker reminded everyone of the darker aspects of human nature and the world we are in.
And to those who encountered similar situations of hypocrisy and betrayal, these quotes leave an indelible mark.
Here are some of the most brilliant Joker quotes to keep you going!
Famous 20 Joker Quotes
1. "I'm not a monster. I'm just ahead of the curve." – The Dark Knight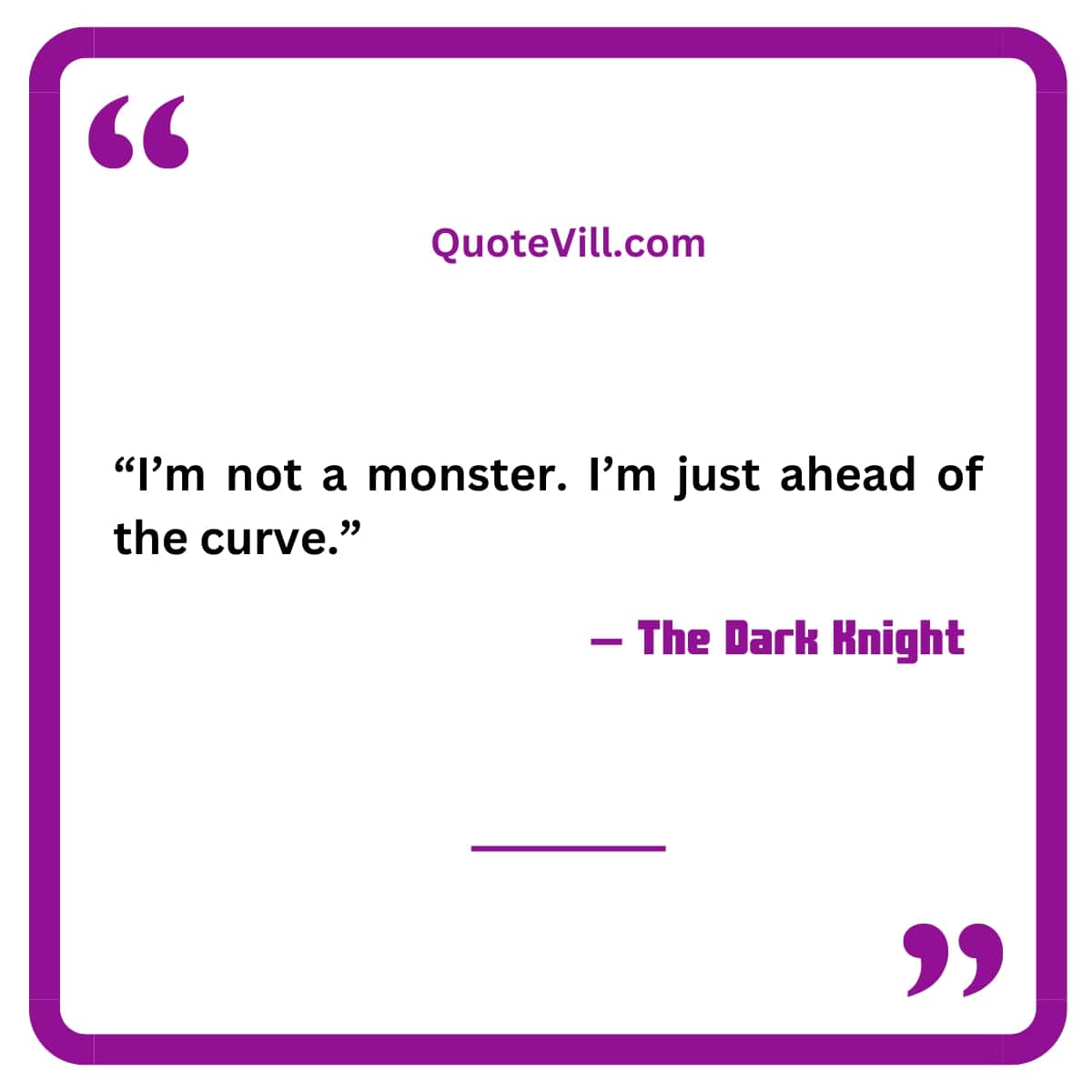 2. "All it takes is one bad day to reduce the sanest man alive to lunacy. That's how far the world is from where I am. Just one bad day." – Batman: The Killing Joke
3. "Smile, because it confuses people. Smile, because it's easier than explaining what is killing you inside." – Inspired from various interpretations
4. "The only sensible way to live in this world is without rules." – The Dark Knight
5. "If you're good at something, never do it for free." – The Dark Knight
6. "Isn't it funny how one little incident can cleave off little pieces of your past, deform your memories and persona until you rethink your whole identity — and as you realize how foolish it all is — your laughter reverberates off the walls of your own emptiness." – Batman: The Killing Joke
7. "I'm not crazy. I'm not. I'm just differently sane." – Joker: Death of the Family
8. "Madness is the emergency exit. You can just step outside, and close the door on all those dreadful things that happened. You can lock them away…forever." – Batman: The Killing Joke
9. "You have nothing, nothing to threaten me with. Nothing to do with all your strength." – The Dark Knight
10. "As you know, madness is like gravity…all it takes is a little push." – The Dark Knight
11. "You see, in their last moments, people show you who they really are." – The Dark Knight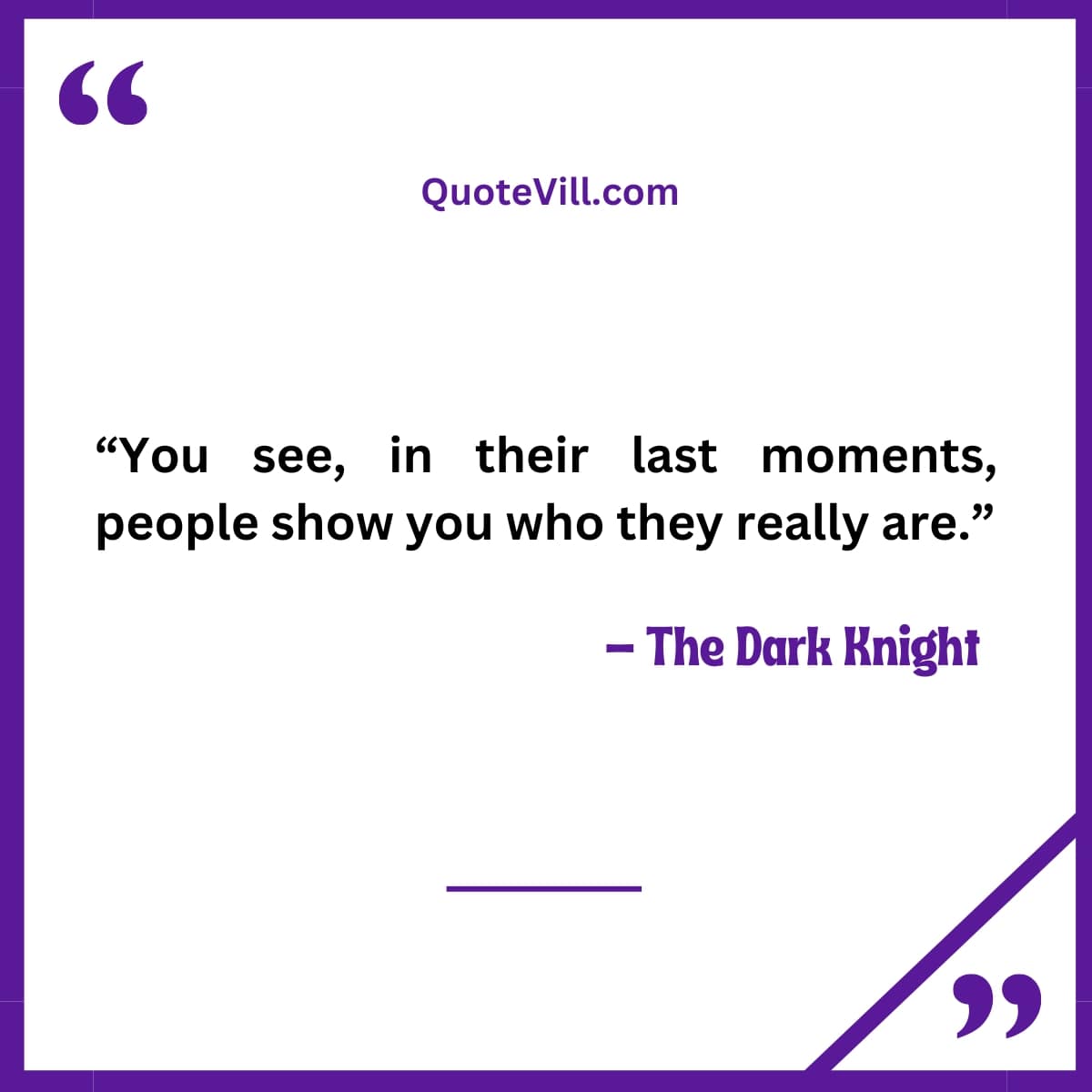 12. "I used to think that my life was a tragedy, but now I realize, it's a comedy." – Joker (2019)
13. "Do I really look like a guy with a plan? You know what I am? I'm a dog chasing cars. I wouldn't know what to do with one if I caught it!" – The Dark Knight
14. "I am not someone who is loved. I'm an idea. A state of mind." – Joker: Death of the Family
15. "You don't listen, do you? You just ask the same questions every week. 'How's your job?' 'Are you having any negative thoughts?' All I have are negative thoughts." – Joker (2019)
16. "The pen, is truly mightier than the sword!" – Batman (1989)
17. "I'm the joker, baby!" – Often attributed to the character, though not from a specific film or comic
18. "Introduce a little anarchy. Upset the established order, and everything becomes chaos." – The Dark Knight
19. "For my whole life, I didn't know if I even really existed. But I do, and people are starting to notice." – Joker (2019)
20. "And I won't kill you because you're just too much fun. I think you and I are destined to do this forever." – The Dark Knight
Savage Quotes From Joker
1. "All it takes is one bad day to reduce the sanest man alive to lunacy. That's how far the world is from where I am. Just one bad day." – Batman: The Killing Joke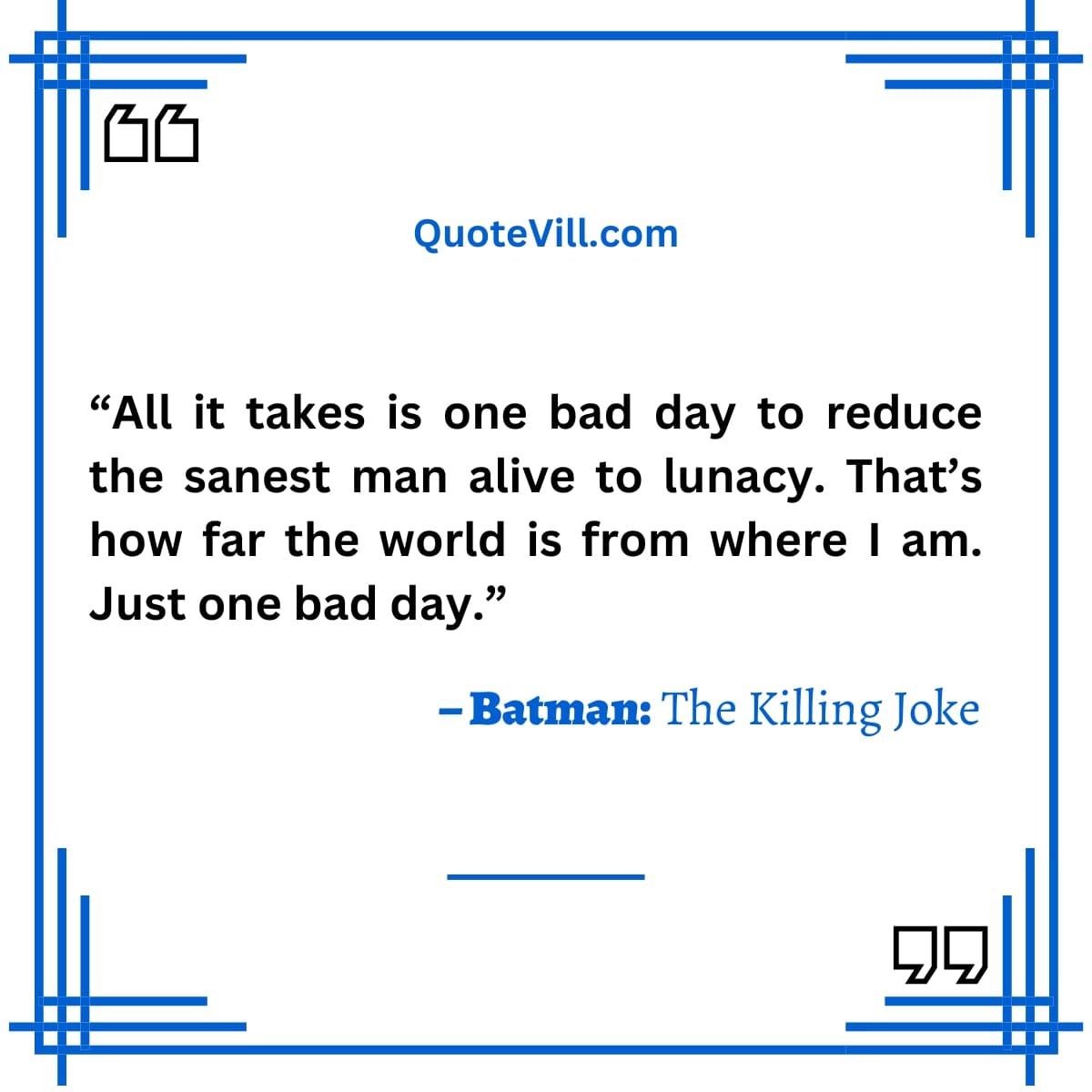 2. "You have nothing, nothing to threaten me with. Nothing to do with all your strength." – The Dark Knight
3. "As you know, madness is like gravity…all it takes is a little push." – The Dark Knight
4. "Smile, because it confuses people. Smile, because it's easier than explaining what is killing you inside." – Inspired from various interpretations
5. "Introduce a little anarchy. Upset the established order, and everything becomes chaos. I'm an agent of chaos." – The Dark Knight
6. "If you're good at something, never do it for free." – The Dark Knight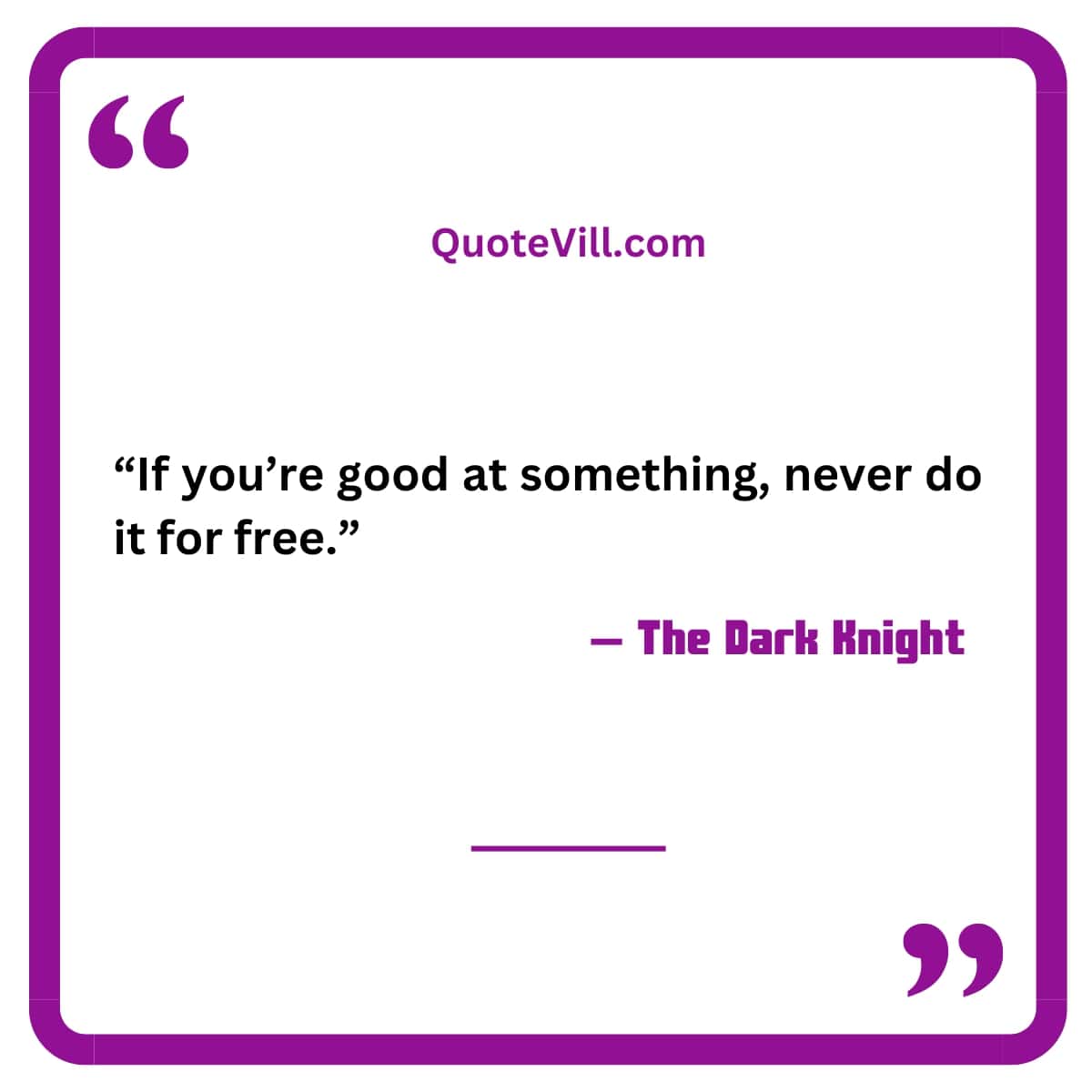 7. "You see, in their last moments, people show you who they really are." – The Dark Knight"Is it just me, or is it getting crazier out there?" – Joker (2019)
8. "You don't listen, do you? You just ask the same questions every week. 'How's your job?' 'Are you having any negative thoughts?' All I have are negative thoughts." – Joker (2019)
9. "For my whole life, I didn't know if I even really existed. But I do, and people are starting to notice." – Joker (2019)
10. "Is it just me, or is it getting crazier out there?" – Joker (2019)
Funny Joker Quotes
1. "And here… we… go!" – The Dark Knight
2. "Do I really look like a guy with a plan? You know what I am? I'm a dog chasing cars. I wouldn't know what to do with one if I caught it!" – The Dark Knight
3. "Why so serious?" – The Dark Knight
4. "I'm not mad at all! I'm just differently sane!!" – Batman: Arkham Asylum
5. "Let's put a smile on that face!" – The Dark Knight
6. "I'm not exactly sure what happened. Sometimes I remember it one way, sometimes another… If I'm going to have a past, I prefer it to be multiple choice!" – Batman: The Killing Joke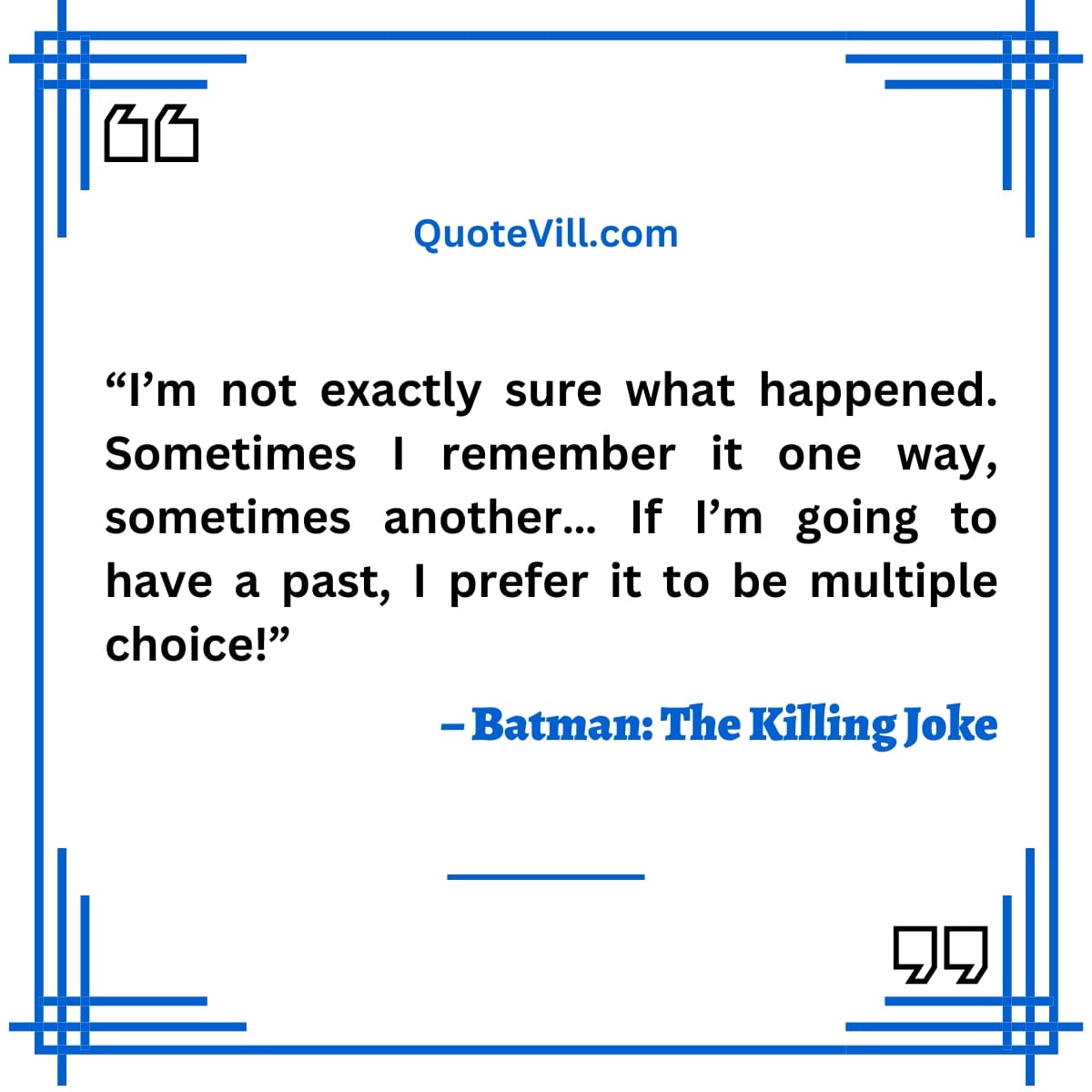 7. "If the police expect to play against the Joker, they'd better be prepared to be dealt from the bottom of the deck!" – Batman (1966 TV Series)
8. "You can't rely on anyone these days, you gotta do everything yourself, don't we?" – Batman (1989)
9. "See, there were these two guys in a lunatic asylum…and one night…one night they decide they don't like living in an asylum anymore." – Batman: The Killing Joke
10. "You…you just couldn't let me go, could you? This is what happens when an unstoppable force meets an immovable object." – The Dark Knight
Short Joker Captions For Social Media
1. "Why so serious?"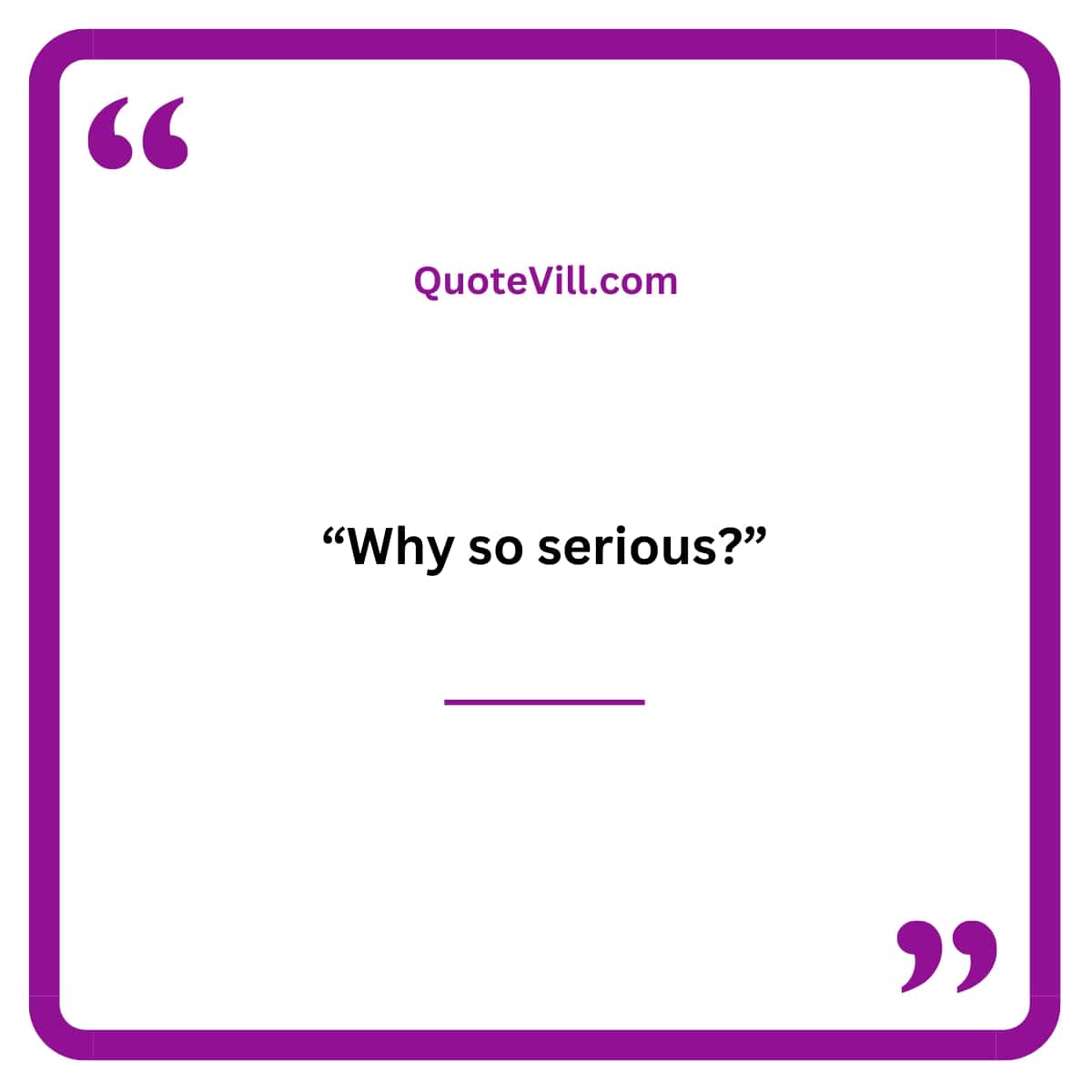 2. "Smile, it's free therapy."
3. "Chaos is a friend of mine."
4. "Madness is my method."
5. "Dance with the devil."
6. "All it takes is one bad day."
7. "Let's put a smile on that face!"
8. "Agent of chaos."
9. "Gotham's reckoning."
10. "Life's a joke, find the humor."
11. "I am not a monster. I'm just ahead of the curve."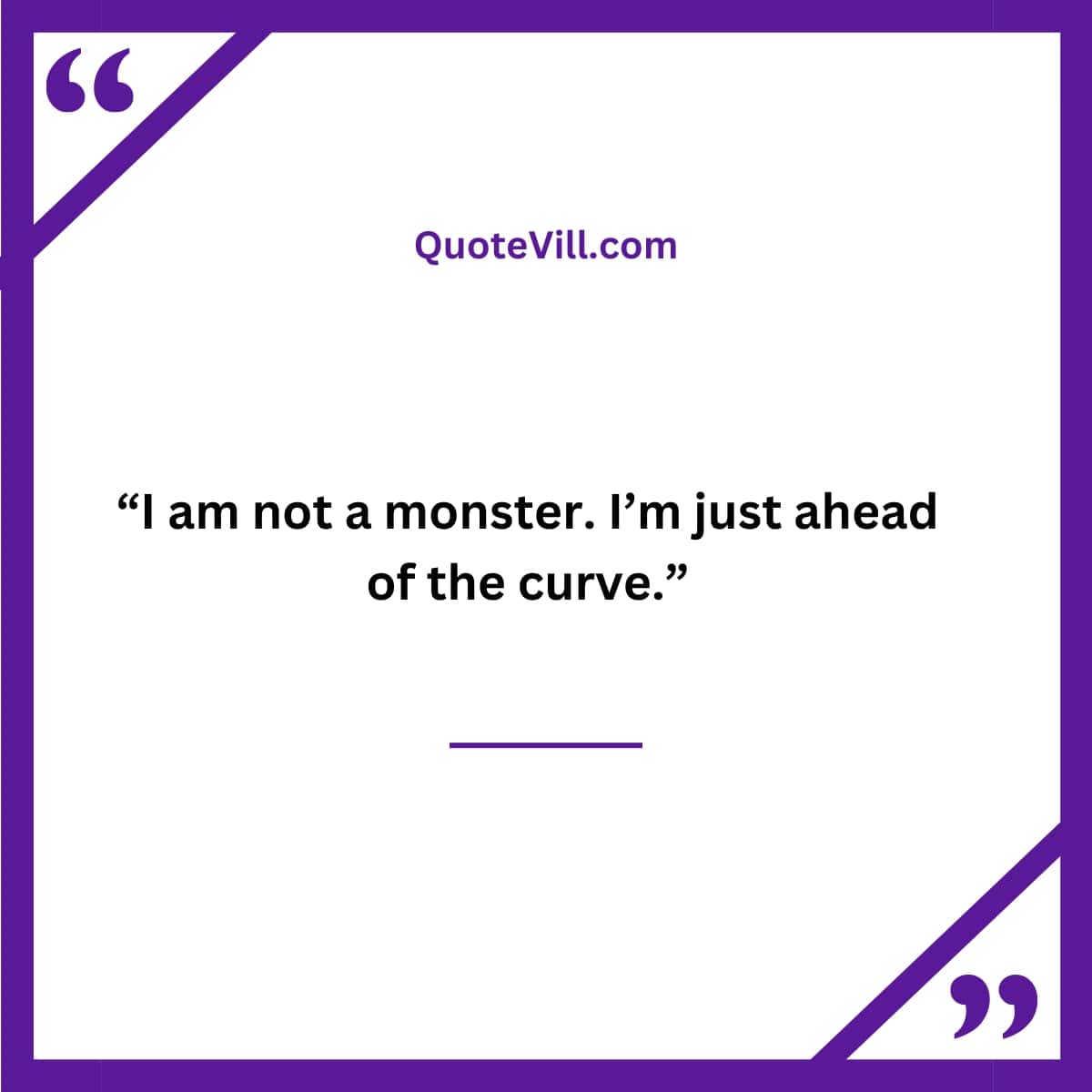 12. "I'm not crazy. I'm differently sane."
13. "Their morals, their code; it's a bad joke."
14. "This is just the beginning."
15. "Madness, as you know, is like gravity."
16. "One little fight, everybody loses their minds!"
17. "This city needs a new class of criminal."
18. "Nothing to do with all your strength."
19. "Desire becomes surrender, surrender becomes power."
20. "What doesn't kill you, simply makes you stranger."