Valentine's Day is the perfect occasion to let your loved ones know how much they mean to you. With these Valentine's Day Quotes, you can beautifully express your love and make the day memorable
Love is everywhere- whether it is for a mother, father, sister, brother, or someone special, every person has feelings that he/she possesses for others. No matter what, every person wants to express his/her love to loved ones because sometimes, it is important to express how a person feels. When a person is in a relationship, Valentine's Day tends to be an important day when couples show their love to each other and strengthen their bonds to make their relationships long lasting.
The idea of Valentine's Day is to express love to every person who is important and is an essential part of life. There would be nothing in a relationship if there is no love. Valentine's Day quotes play a crucial role in maintaining a good, lovable relationship between people.
Heartfelt Ideas for Valentine's Day
Let's kick things off with some quick and sweet ideas on how to use these love-infused quotes:
Sweet Texts: Sprinkle some of these quotes in your text messages to make your partner feel special all day long.
Handwritten Notes: There's nothing like a handwritten love note, and including a romantic quote can add that extra touch.
Social Media Shout-outs: Looking for a unique way to express your love online? Use these quotes as captions for your Valentine's Day posts.
Famous Valentine's Day Quotes to Melt Your Heart
1. "In love there are two things – bodies and words." – Joyce Carol Oates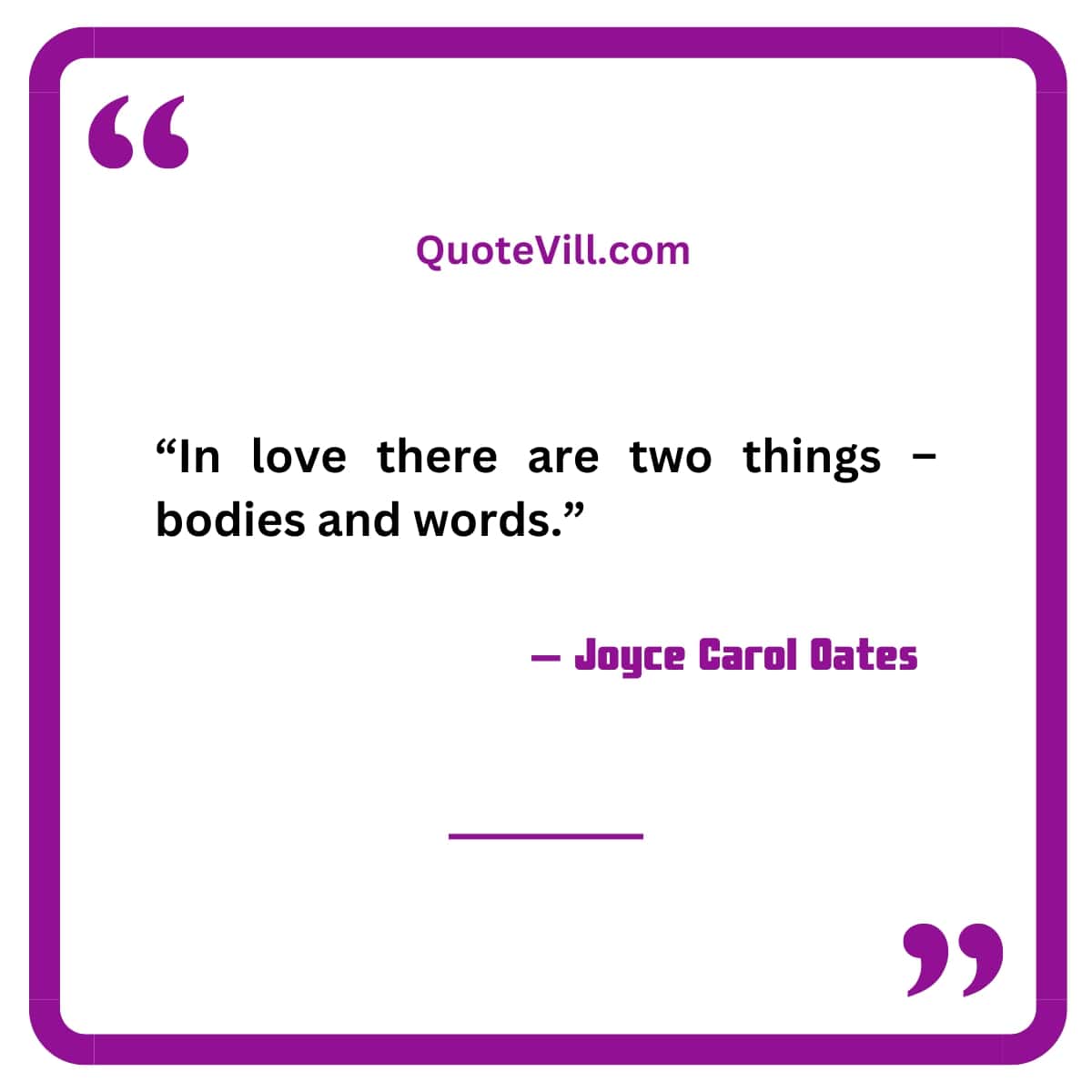 2. "I seem to have loved you in numberless forms, numberless times, in life after life, in age after age forever." – Rabindranath Tagore
3. "For it was not into my ear you whispered, but into my heart. It was not my lips you kissed, but my soul." – Judy Garland
4. "To love is nothing. To be loved is something. But to love and be loved, that's everything." – T. Tolis
5. "The best and most beautiful things in the world cannot be seen or even touched. They must be felt with the heart." – Helen Keller
6. "Love is a canvas furnished by nature and embroidered by imagination." – Voltaire
7. "Love does not consist in gazing at each other, but in looking outward together in the same direction." – Antoine de Saint-Exupéry
8. "Love recognizes no barriers. It jumps hurdles, leaps fences, penetrates walls to arrive at its destination full of hope." – Maya Angelou
9. "I love you without knowing how, or when, or from where. I love you simply, without problems or pride: I love you in this way because I do not know any other way of loving but this, in which there is no I or you." – Pablo Neruda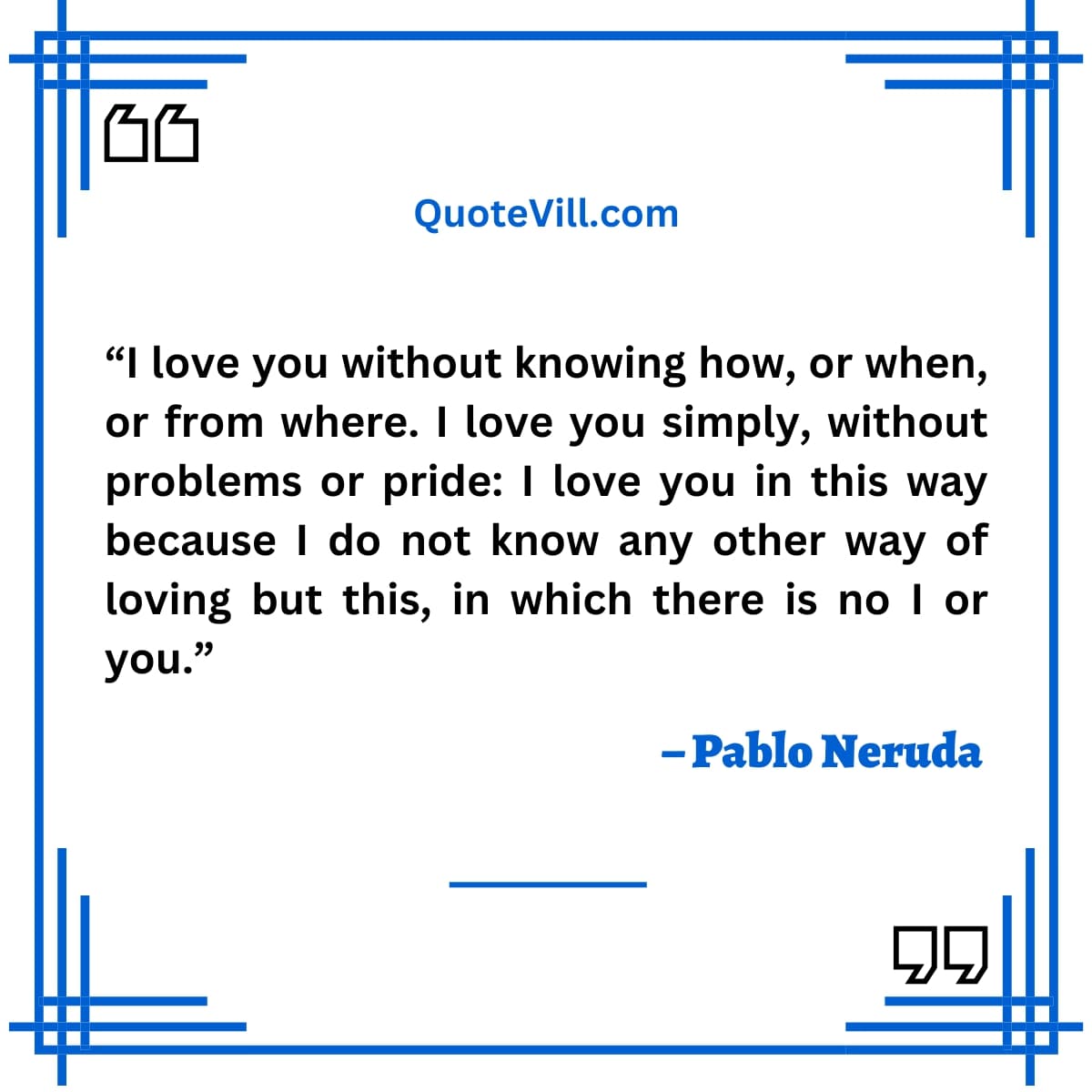 10. "So, I love you because the entire universe conspired to help me find you." – Paulo Coelho, The Alchemist
11. "Love isn't just a four-letter word, it's a life-altering experience. Someone wanders into your world and suddenly, everything has meaning."
12. "The kind of love we shared was more than just love; it was a soul-touching, mind-melding connection that defied words."
13. "When I gaze into your eyes, I see more than just your soul, I see my forever."
14. "Love is the whisper in the quiet, the light in the darkness, the hope against despair. It's stronger than any force and it's the truth that outshines everything."
15. "I'd rather live a single lifetime with you, than wander eternity alone."
Valentine's Day Quotes for Him
1. "If I had a flower for every time I thought of you, I could walk in my garden forever." – Alfred Lord Tennyson
2. "When I say I love you more, I don't mean I love you more than you love me. I mean I love you more than the bad days ahead of us, I love you more than any fight we will ever have. I love you more than the distance between us, I love you more than any obstacle that could try and come between us. I love you the most."
3. "I love you not only for what you are, but for what I am when I am with you. I love you not only for what you have made of yourself, but for what you are making of me." – Roy Croft
4. "In your light I learn how to love. In your beauty, how to make poems. You dance inside my chest where no one sees you, but sometimes I do, and that sight becomes this art." – Rumi
5. "You know you're in love when you can't fall asleep because reality is finally better than your dreams." – Dr. Seuss
6. "I saw that you were perfect, and so I loved you. Then I saw that you were not perfect and I loved you even more." – Angelita Lim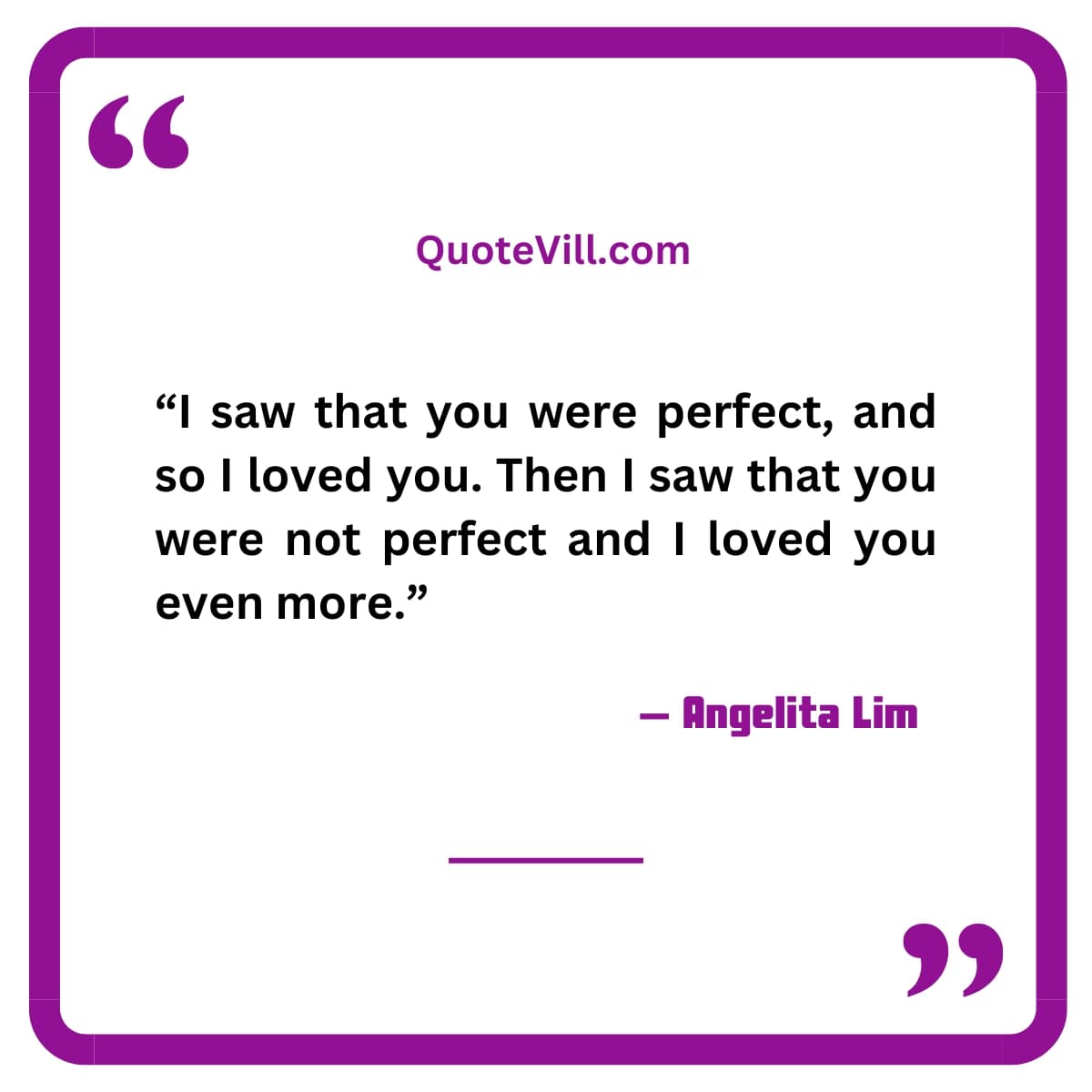 7. "I seem to have loved you in numberless forms, numberless times, in life after life, in age after age forever." – Rabindranath Tagore
8. "To be your friend was all I ever wanted; to be your lover was all I ever dreamed." – Valerie Lombardo
9. "I fell in love with his unchanging soul." – Claudia Gray
10. "The greatest thing you'll ever learn is just to love, and be loved in return." – Moulin Rouge
Sweet Valentine's Day Quotes For Her
1. "If I had to choose between breathing and loving you, I would use my last breath to tell you I love you." – Unknown
2. "Yours is the light by which my spirit's born. – Yours is the darkness of my soul's return – You are my sun, my moon, and all my stars." – e.e. cummings
3. "I've tried so many times to think of a new way to say it, and it's still I love you." – Zelda Fitzgerald
4. "Your love shines in my heart as the sun shines upon the earth." – Eleanor Di Guillo
5. "In all the world, there is no heart for me like yours. In all the world, there is no love for you like mine." – Maya Angelou
6. "For thousands of nights I dreamed of making love to you. No man on earth has ever hated sunrise as I do." – Again the Magic by Lisa Kleypas
7. "I could start fires with what I feel for you." – David Ramirez
8. "In your smile I see something more beautiful than the stars." – Across the Universe by Beth Revis
9. "I've never had a moment's doubt. I love you. I believe in you completely. You are my dearest one, my reason for life." – Atonement by Ian McEwan
10. "You are the finest, loveliest, tenderest, and most beautiful person I have ever known—and even that is an understatement." – F. Scott Fitzgerald
Valentine's Day Quotes for Long-Distance Lovers
1. "Distance means so little when someone means so much." – Tom McNeal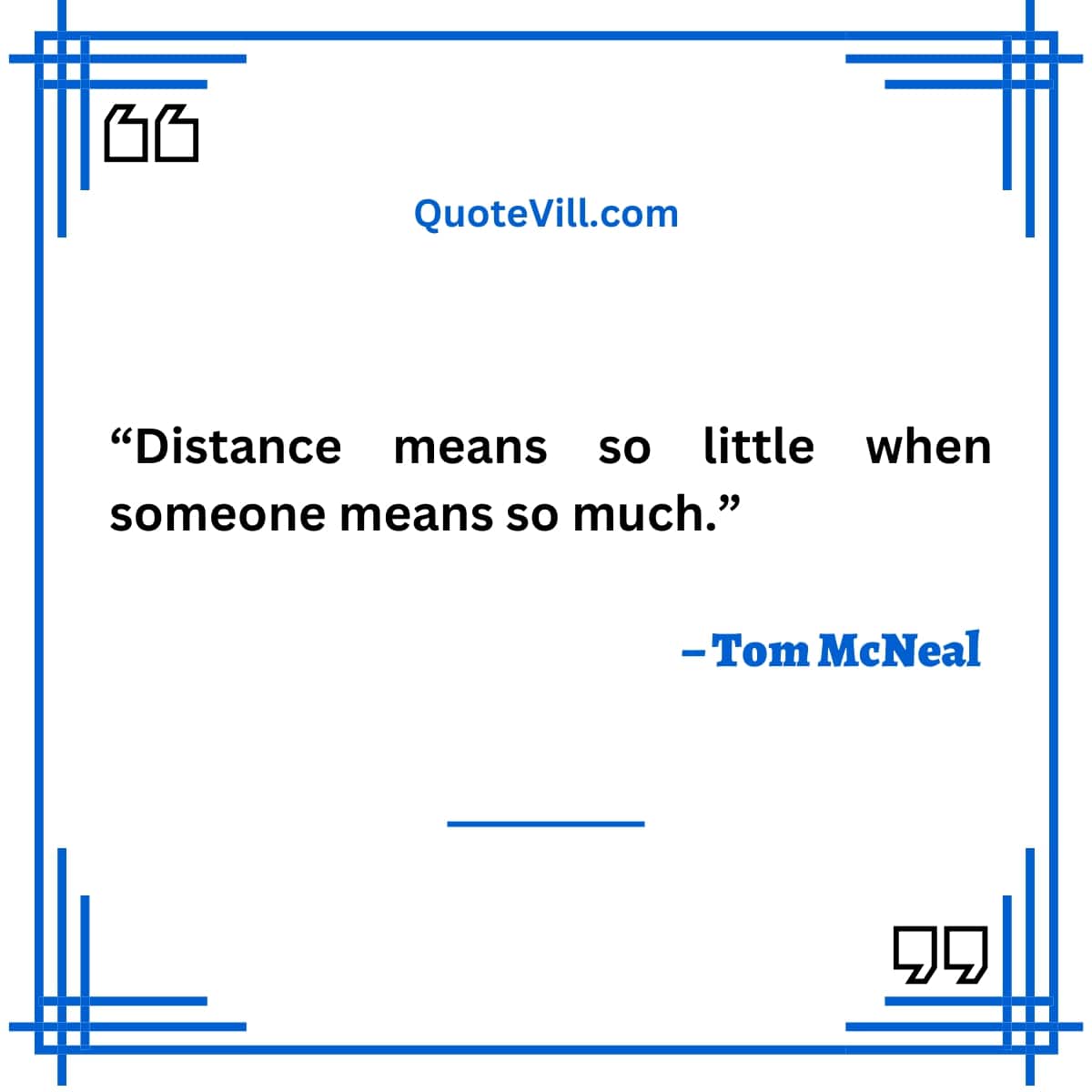 2. "Absence is to love what wind is to fire; it extinguishes the small, it inflames the great." – Roger de Bussy-Rabutin
3. "If ever there is tomorrow when we're not together… there is something you must always remember. You are braver than you believe, stronger than you seem, and smarter than you think. But the most important thing is, even if we're apart… I'll always be with you." – A.A. Milne
4. "In true love, the smallest distance is too great, and the greatest distance can be bridged." – Hans Nouwens
5. "Love knows not its own depth until the hour of separation." – Khalil Gibran
6. "How lucky I am to have something that makes saying goodbye so hard." – A.A. Milne, Winnie-the-Pooh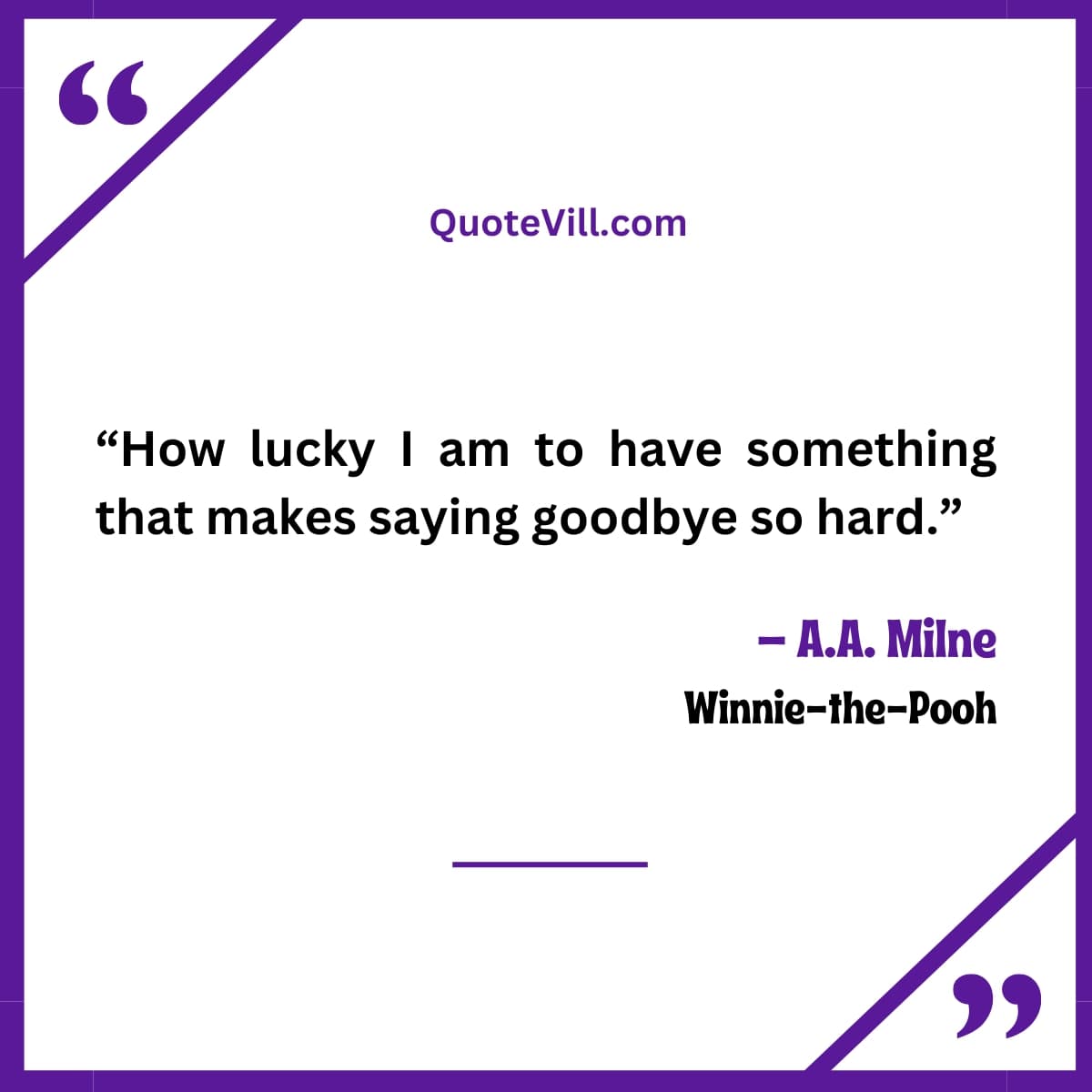 7. "Your absence has not taught me how to be alone; it has merely shown me that when together we cast a single shadow on the wall." – Douglas Fetherling
8. "The art of love is largely the art of persistence." – Albert Ellis
9. "The simple lack of her is more to me than others' presence." – Edward Thomas
10. "And ever has it been known that love knows not its own depth until the hour of separation." – Khalil Gibran
Perfect Romantic Movie Quotes For Valentine's Day
1. "So it's not gonna be easy. It's going to be really hard; we're gonna have to work at this every day, but I want to do that because I want you. I want all of you, forever, every day. You and me… every day." – The Notebook (2004)
2. "When you realize you want to spend the rest of your life with somebody, you want the rest of your life to start as soon as possible." – When Harry Met Sally (1989)
3. "You have bewitched me, body and soul, and I love, I love, I love you. I never wish to be parted from you from this day on." – Pride and Prejudice (2005)
4. "Here's looking at you, kid." – Casablanca (1942)
5. "You make me want to be a better man." – As Good As It Gets (1997)
6. "You are my life now." – Twilight (2008)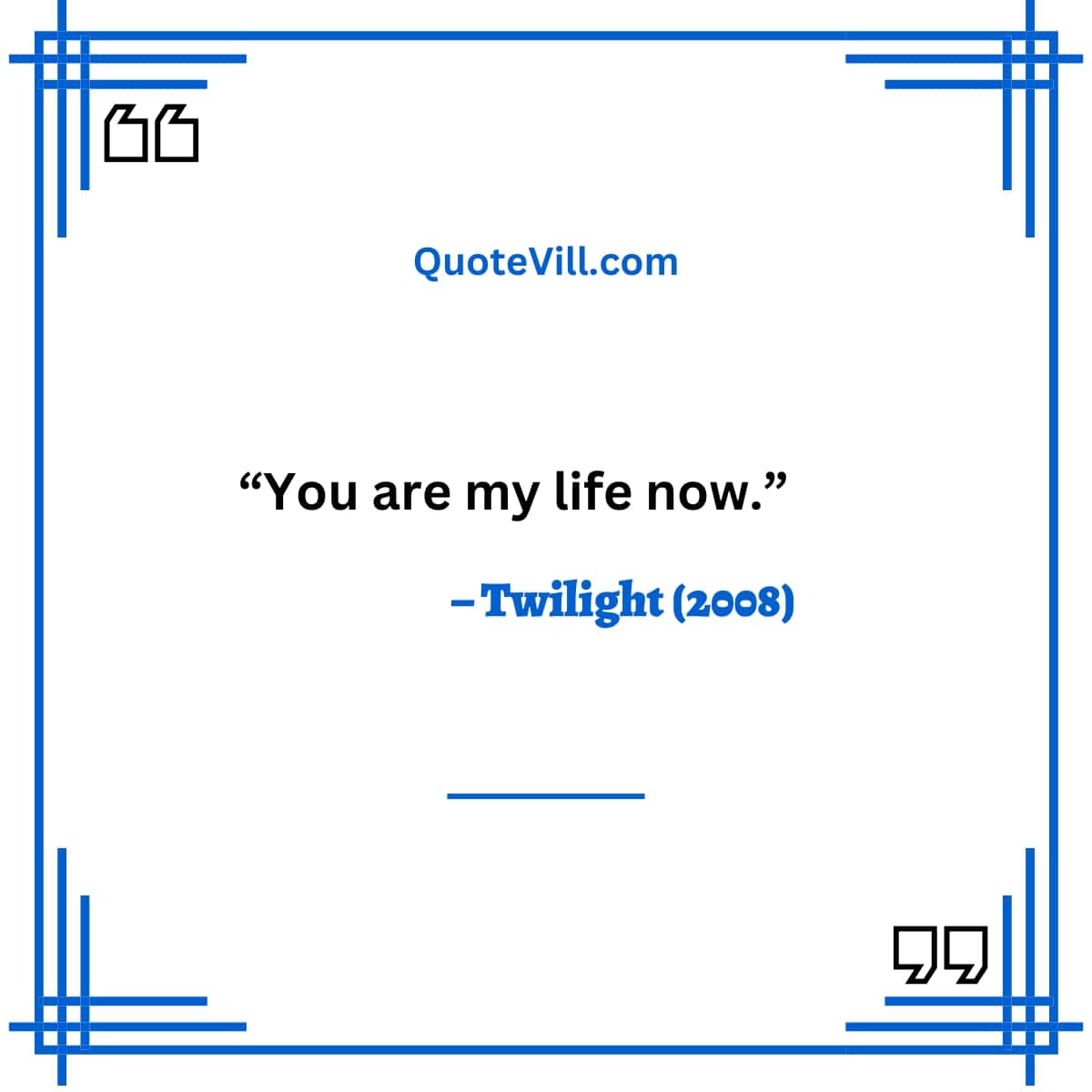 7. "You complete me." – Jerry Maguire (1996)
8. "To me, you are perfect." – Love Actually (2003)
9. "I like you very much. Just as you are." – Bridget Jones's Diary (2001)
10. "I knew I loved you when I said 'hello'." – Silver Linings Playbook (2012)