We all know that weddings are made in heaven while we carry out the ritual on Earth. Thus, wedding quotes have become a well-known part of weddings nowadays. It can make everything special and unique, be it an invitation, gift, or table decor.
Weddings are occasions that should always be picture-perfect. Every ceremony calls for hundreds of pictures and some great wedding quotes as captions.
One can wholeheartedly express the love for their partner in front of everyone present at their wedding, and a beautiful and meaningful quote can always bring delight and inspire many. Thus, wedding quotes are simple lovely words regarding two people falling for each other and the magical joy that comes with it.
The best Wedding quotes will have the wonderful essence of marriage while depicting the challenges and struggles of a marriage. Are you facing challenges in finding the right words for your thoughts? We have curated a list of exciting wedding quotes to help you this wedding season.
Inspirational Wedding Quotes
1. "A successful marriage requires falling in love many times, always with the same person." – Mignon McLaughlin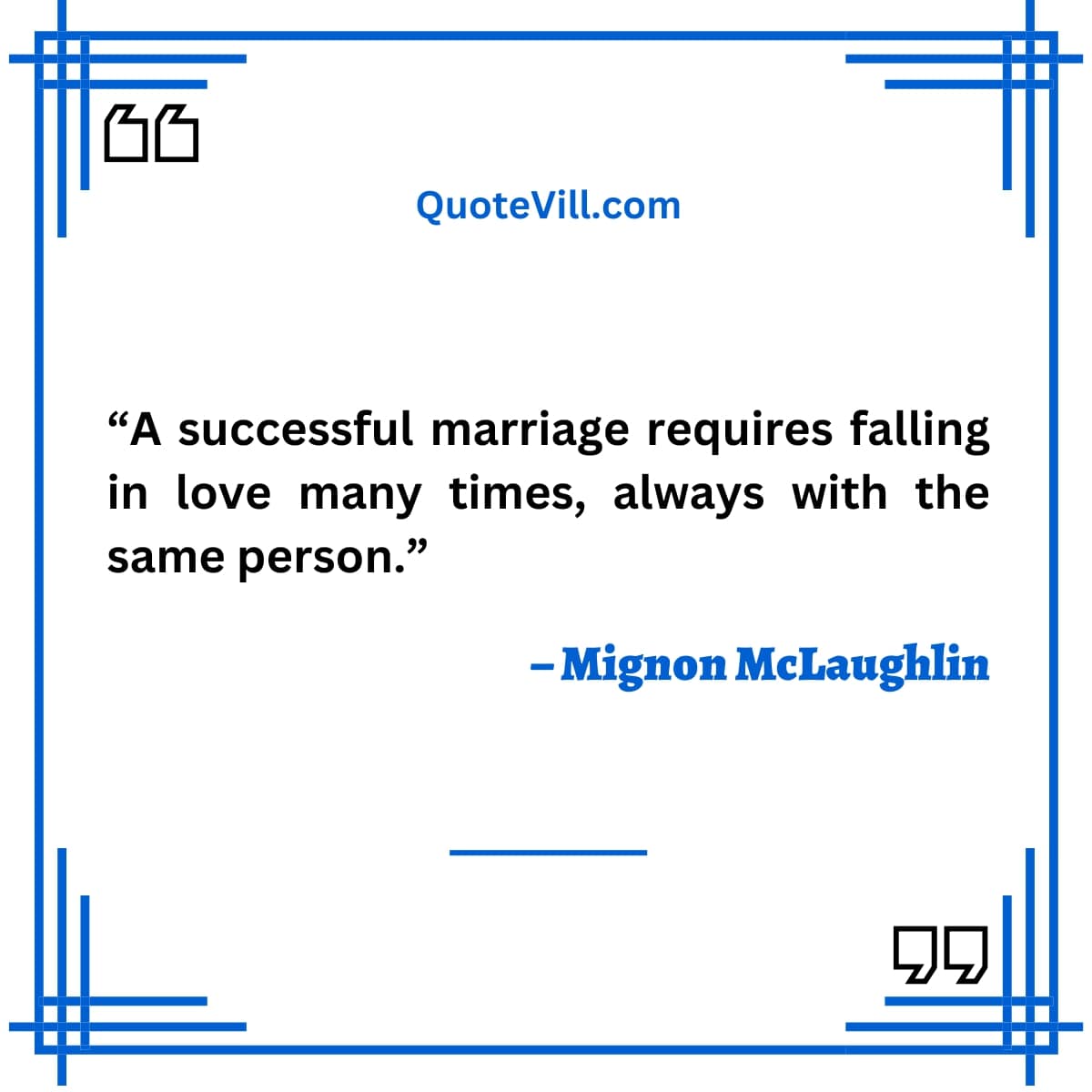 2. "Love recognizes no barriers. It jumps hurdles, leaps fences, penetrates walls to arrive at its destination full of hope." – Maya Angelou
3. "To be fully seen by somebody, then, and be loved anyhow – this is a human offering that can border on miraculous." – Elizabeth Gilbert
4. "A happy marriage is a long conversation which always seems too short." – Andre Maurois
5. "A great marriage is not when the 'perfect couple' comes together. It is when an imperfect couple learns to enjoy their differences." – Dave Meurer
6. "You don't marry the person you can live with—you marry the person you can't live without." – Unknown
7. "There is no more lovely, friendly, and charming relationship, communion or company than a good marriage." – Martin Luther
8. "Marriage: Love is the reason. Lifelong friendship is the gift. Kindness is the cause. Til' death do us part is the length." – Fawn Weaver
9. "Love doesn't make the world go round; love is what makes the ride worthwhile." – Elizabeth Browning
10. "The secret of a happy marriage is finding the right person. You know they're right if you love to be with them all the time." – Julia Child
11. "Being deeply loved by someone gives you strength while loving someone deeply gives you courage." – Lao Tzu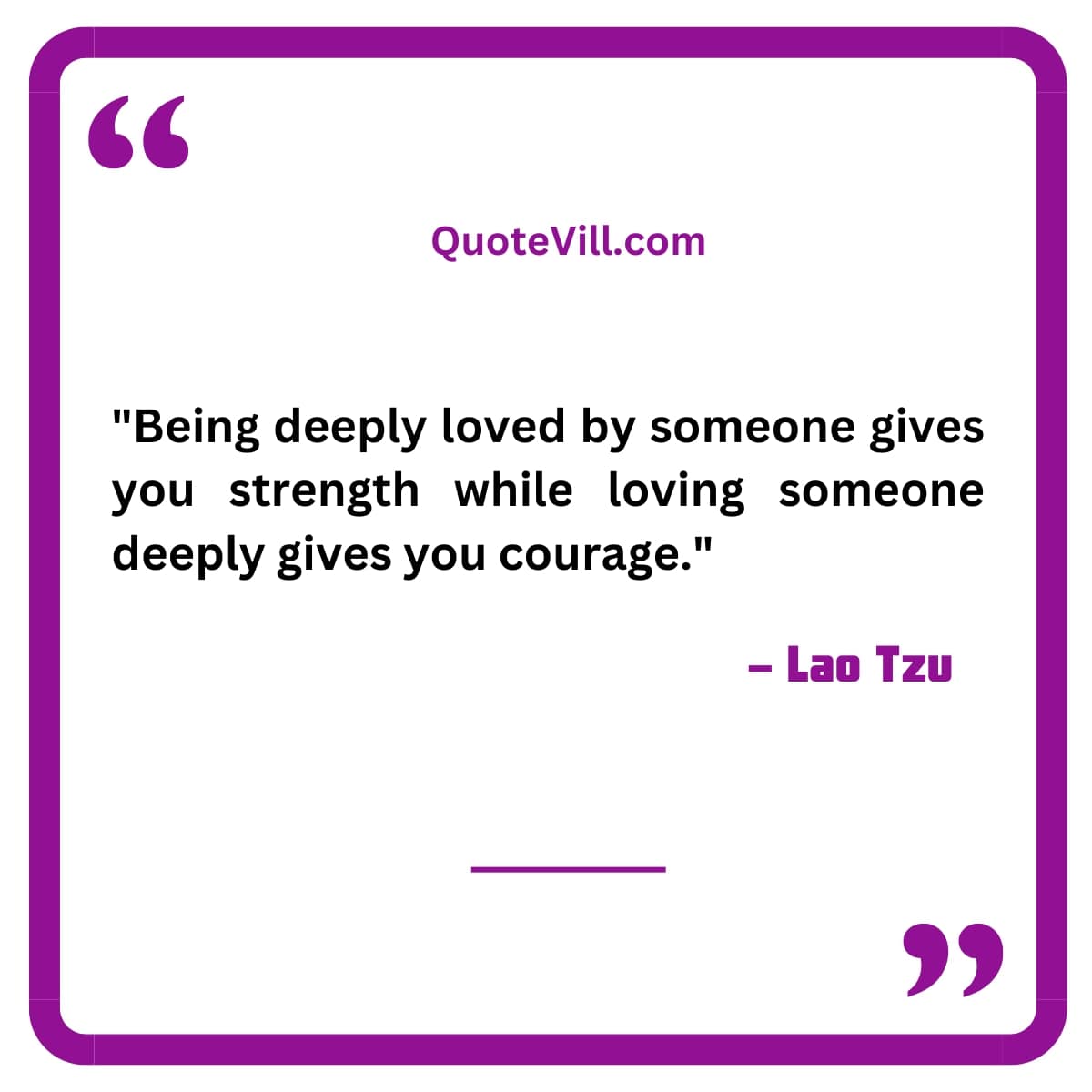 12. "Grow old with me, the best is yet to be." – Robert Browning
13. "In all the world, there is no heart for me like yours. In all the world, there is no love for you like mine." – Maya Angelou
14. "Two souls with but a single thought; two hearts that beat as one." – Friedrich Halm
15. "True love stories never have endings." – Richard Bach
16. "When you realize you want to spend the rest of your life with somebody, you want the rest of your life to start as soon as possible." – Nora Ephron
17. "Marriage is not about age; it's about finding the right person." – Sophia Bush
18. "The highest happiness on earth is the happiness of marriage." – William Lyon Phelps
19. "Love is not about possession. Love is about appreciation." – Osho
20. "In the arithmetic of love, one plus one equals everything, and two minus one equals nothing." – Mignon McLaughlin
Wedding Quotes About Love
21. "A good marriage is one which allows for change and growth in the individuals and in the way they express their love." – Pearl S. Buck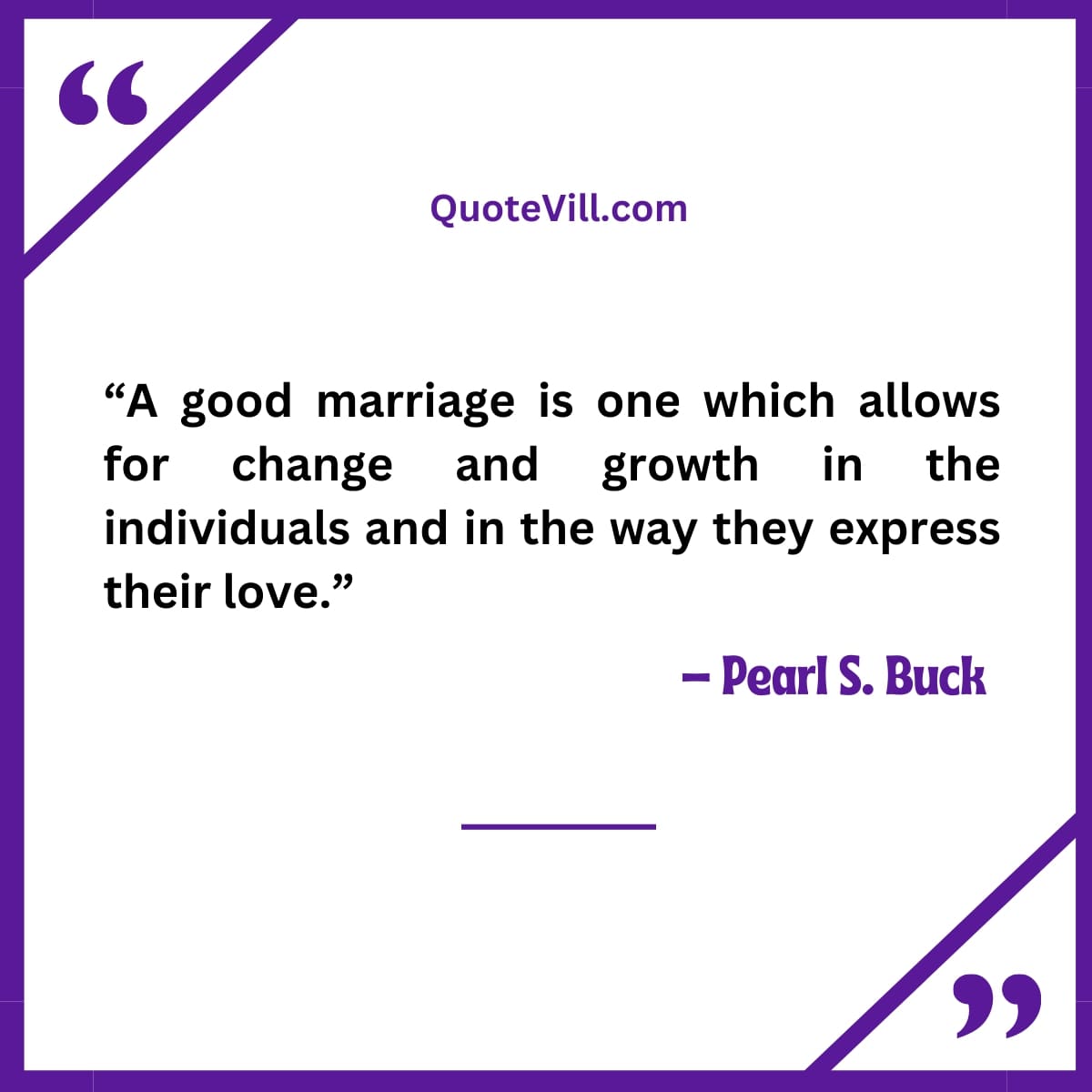 22. "The greatest marriages are built on teamwork. A mutual respect, a healthy dose of admiration, and a never-ending portion of love and grace." – Fawn Weaver
23. "What greater thing is there for two human souls than to feel that they are joined for life to strengthen each other in all labor, to rest on each other in all sorrow, to minister to each other in all pain, to be one with each other in silent, unspeakable memories at the moment of the last parting." – George Eliot
24. "The beauty of marriage is not always seen from the very beginning but rather as love grows and develops over time." – Fawn Weaver
25. "In every marriage more than a week old, there are grounds for divorce. The trick is to find, and continue to find, grounds for marriage." – Robert Anderson
26. "The secret to a happy marriage is if you can be at peace with someone within four walls, if you are content because the one you love is near to you, either upstairs or downstairs, or in the same room, and you feel that warmth that you don't find very often, then that is what love is all about." – Bruce Forsyth
27. "A great marriage is not when the 'perfect couple' comes together. It is when an imperfect couple learns to enjoy their differences." – Dave Meurer
28. "Chains do not hold a marriage together. It is threads, hundreds of tiny threads, which sew people together through the years. That is what makes a marriage last more than passion or even sex!" – Simone Signoret
29. "Marriage is a mosaic you build with your spouse. Millions of tiny moments that create your love story." – Jennifer Smith
30. "A long-lasting marriage is built by two people who believe in and live by the solemn promise they made." – Darlene Schacht
31. "The great secret of a successful marriage is to treat all disasters as incidents and none of the incidents as disasters." – Harold Nicolson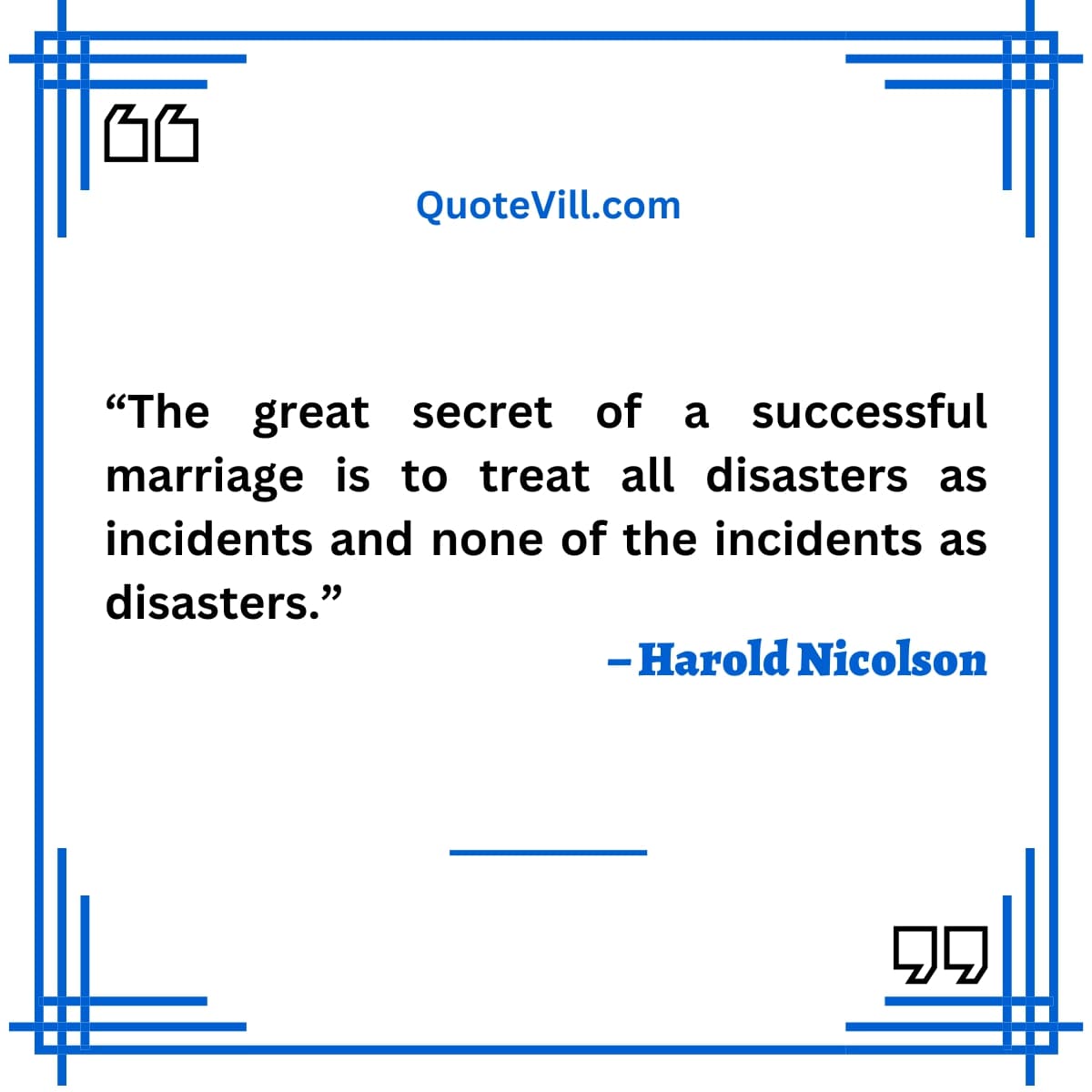 32. "Happy marriages begin when we marry the ones we love, and they blossom when we love the ones we marry." – Tom Mullen
33. "Marriage is the highest state of friendship. If happy, it lessens our cares by dividing them, at the same time that it doubles our pleasures by mutual participation." – Samuel Richardson
34. "The real act of marriage takes place in the heart, not in the ballroom or church or synagogue. It's a choice you make not just on your wedding day, but over and over again and that choice is reflected in the way you treat your husband or wife." – Barbara De Angelis
35. "A successful marriage requires falling in love many times, always with the same person." – Mignon McLaughlin
36. "The greatest happiness of life is the conviction that we are loved, loved for ourselves, or rather loved in spite of ourselves." – Victor Hugo
37. "Marriage, ultimately, is the practice of becoming passionate friends." – Harville Hendrix
38. "The beauty of marriage is not always seen from the very beginning… but rather as love grows and develops over time." – Fawn Weaver
39. "In our life, there is a single color, as on an artist's palette, which provides the meaning of life and art. It is the color of love." – Marc Chagall
40. "The bonds of matrimony are like any other bonds – they mature slowly." – Peter De Vries
Religious Wedding Quotes
41. "So they are no longer two, but one flesh. Therefore, what God has joined together, let no one separate." – Matthew 19:6, Bible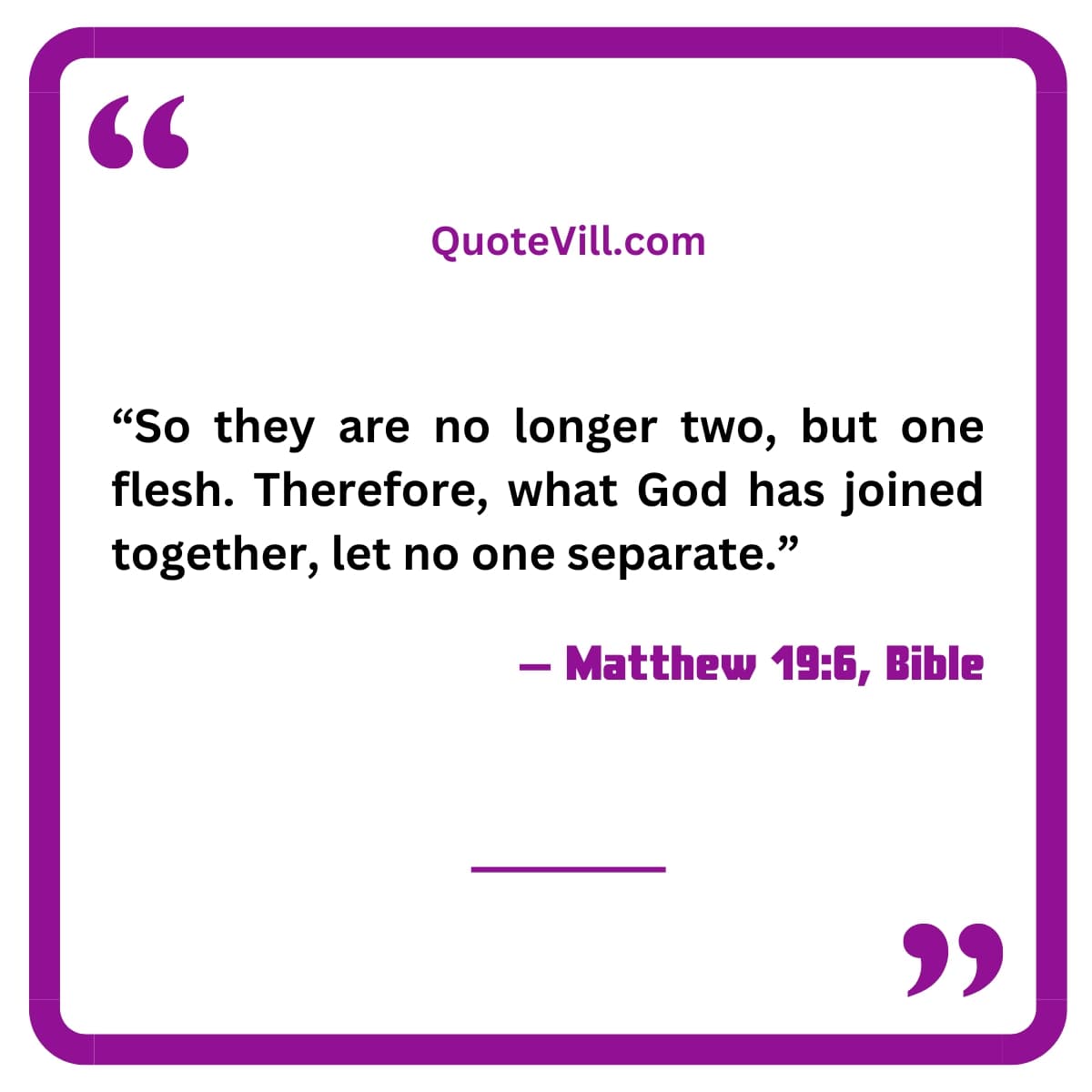 42. "He who finds a wife finds a good thing and obtains favor from the LORD." – Proverbs 18:22, Bible
43. "And among His signs is this, that He created for you mates from among yourselves, that you may dwell in peace and tranquility with them, and He has put love and mercy between your hearts. Undoubtedly in these are signs for those who reflect." – Quran, 30:21
44. "I am my beloved's and my beloved is mine." – Song of Solomon 6:3, Bible
45. "A cord of three strands is not quickly broken." – Ecclesiastes 4:12, Bible
46. "When one finds a worthy wife, her value is far beyond pearls." – Proverbs 31:10, Bible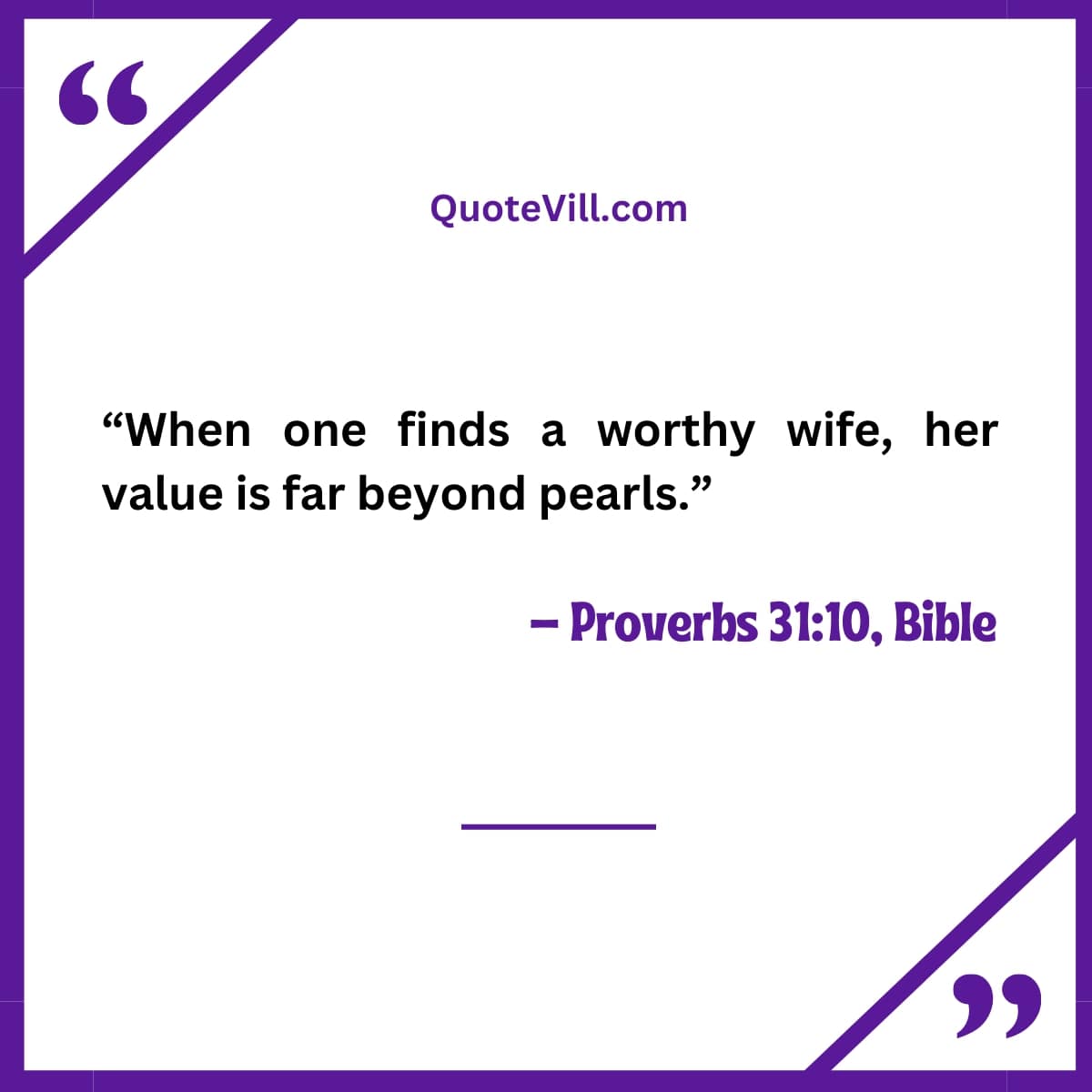 47. "The best of you are those who are best to their wives." – Hadith, Tirmidhi
48. "Let the husband render to his wife the affection due her, and likewise also the wife to her husband." – 1 Corinthians 7:3, Bible
49. "And they twain shall be one flesh: so then they are no more twain, but one flesh." – Mark 10:8, Bible
50. "May your fountain be blessed, and may you rejoice in the wife of your youth." – Proverbs 5:18, Bible
Funny Wedding Quotes
1. "Marriage is the bond between a person who never remembers anniversaries and another who never forgets them." – Ogden Nash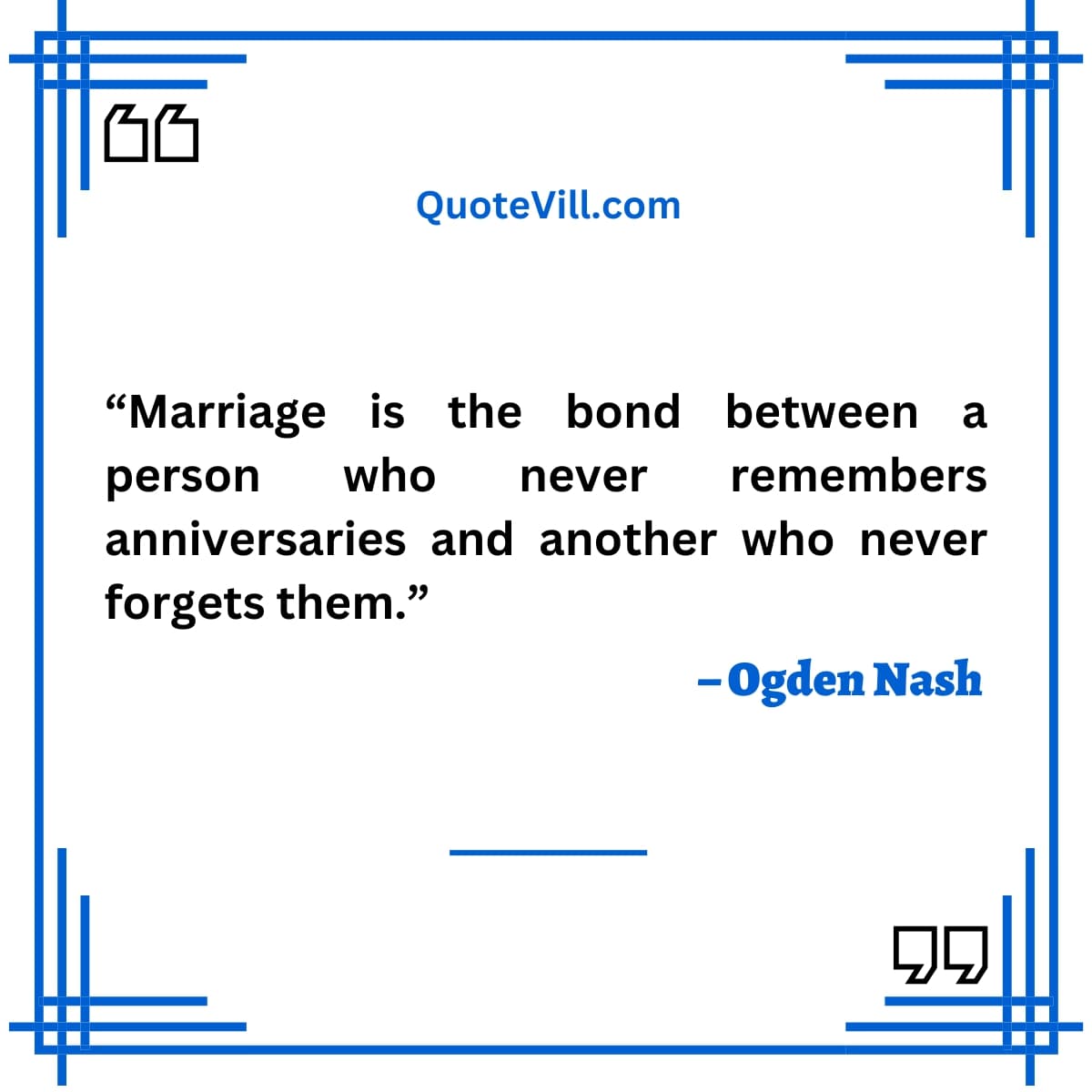 2. "Why do married people live longer? Because an unmarried man can't argue himself to death." – Unknown
3. "Before you marry a person, you should first make them use a computer with slow internet service to see who they really are." – Will Ferrell
4. "Marriage is a wonderful institution… but who wants to live in an institution?" – Groucho Marx
5. "An archaeologist is the best husband a woman can have. The older she gets, the more interested he is in her." – Agatha Christie
6. "Marriage is like vitamins: we supplement each other's minimum daily requirements." – Kathy Mohnke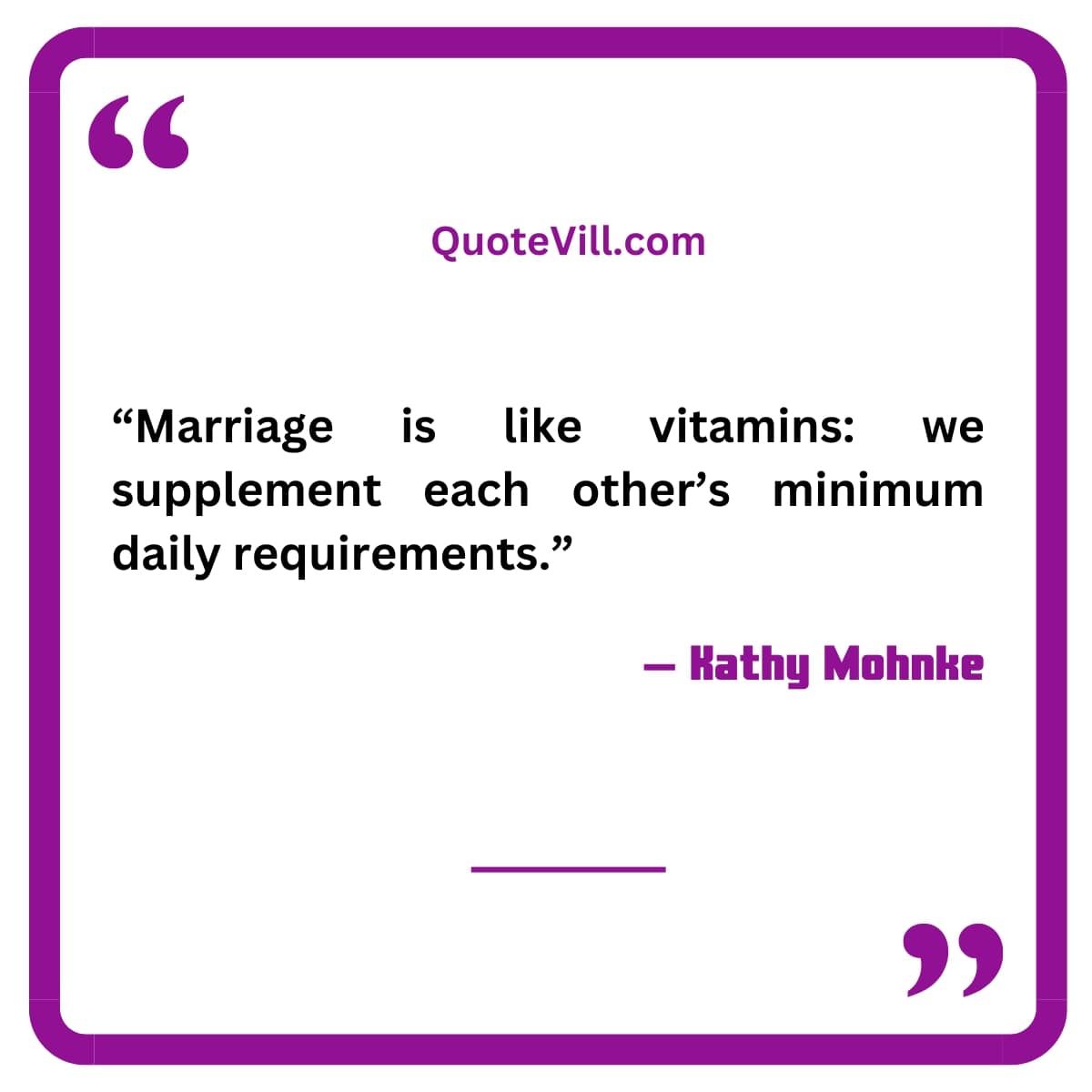 7. "My wife and I were happy for 20 years – then we met." – Rodney Dangerfield
8. "All marriages are happy. It's the living together afterward that causes all the trouble." – Raymond Hull
9. "Marriage is a lot like the army, everyone complains, but you'd be surprised at the large number of people who re-enlist." – James Garner
10. "By all means, marry. If you get a good wife, you'll become happy; if you get a bad one, you'll become a philosopher." – Socrates