There exist two types of individuals – those who seek sympathy at every juncture of life, and those who prefer solitude. Sympathy quotes and sayings are related to everything that needs people to think wisely.
Sometimes, the quotes are about encouraging people to find their inner strength so that they can fight with their problems and deal with their failures. Sometimes, the quotes highlight that people will see an incredible change in their personality when they lose someone.
Sympathy quotes discuss the fact that when people spend quality time with their loved ones, they gather a lot of memories and happy moments that become treasured after some time.
This treasure is enough to keep their lives going and allow people to make the most of their experiences so that they can make better decisions in the future.
Feel free to explore these sympathy quotes and sayings. Delve deep into them to find the ones that resonate with you the most.
Sympathy Quotes And Condolence Messages:
1. "Tears are God's gift to us. Our holy water. They heal us as they flow." – Rita Schiano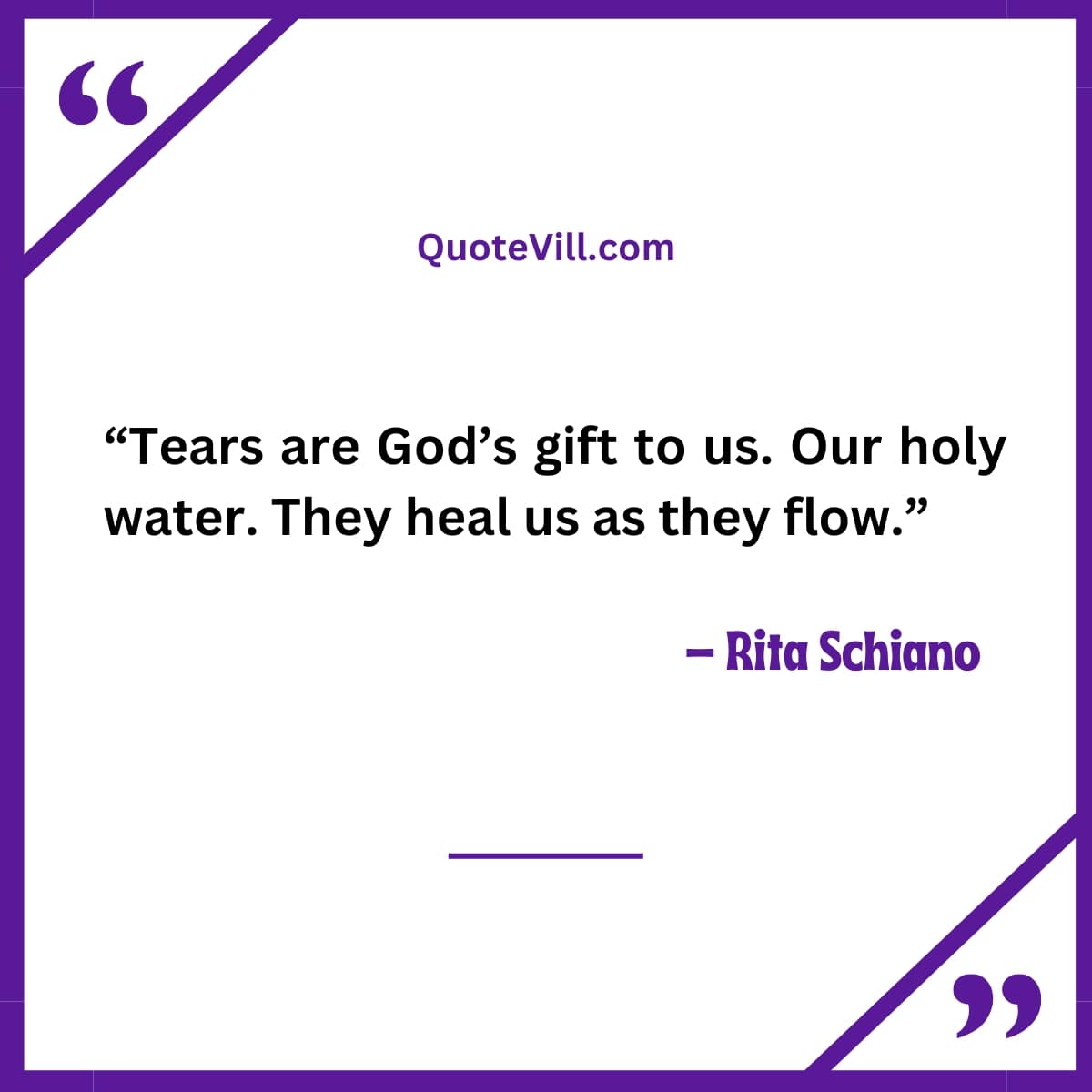 2. "While we are mourning the loss of our friend, others are rejoicing to meet him behind the veil." – John Taylor
3. "What we have once enjoyed deeply we can never lose. All that we love deeply becomes a part of us." – Helen Keller
4. "There is no greater sorrow than to recall happiness in times of misery." – Dante Alighieri
5. "When someone you love becomes a memory, the memory becomes a treasure." – Unknown
6. "What is lovely never dies, but passes into another loveliness, star-dust or sea-foam, flower or winged air." – Thomas Bailey Aldrich
7. "When you are sorrowful look again in your heart, and you shall see that in truth you are weeping for that which has been your delight." – Kahlil Gibran
8. "To live in hearts we leave behind is not to die." – Thomas Campbell
9. "Only a moment you stayed, but what an imprint your footprints have left on our hearts." – Dorothy Ferguson
10. "In the night of death, hope sees a star, and listening love can hear the rustle of a wing." – Robert Ingersoll
11. "Grief is the price we pay for love." – Queen Elizabeth II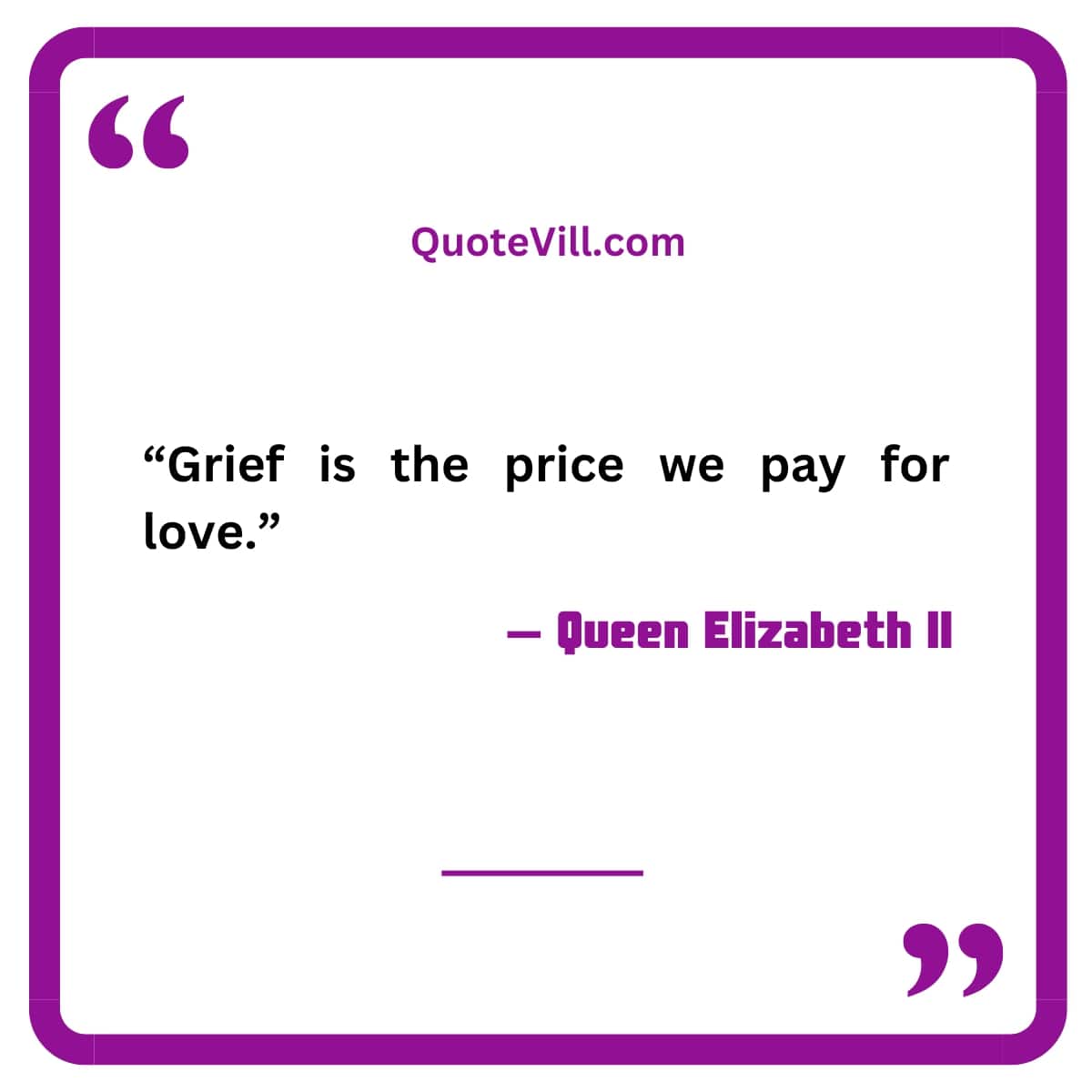 12. "No one is actually dead until the ripples they cause in the world die away." – Terry Pratchett
13. "The darker the night, the brighter the stars, The deeper the grief, the closer is God!" – Fyodor Dostoevsky
14. "Grief is like the ocean; it comes on waves ebbing and flowing. Sometimes the water is calm, and sometimes it is overwhelming. All we can do is learn to swim." – Vicki Harrison
15. "The reality is that you will grieve forever. You will not 'get over' the loss of a loved one; you will learn to live with it. You will heal and you will rebuild yourself around the loss you have suffered. You will be whole again but you will never be the same. Nor should you be the same nor would you want to." – Elisabeth Kübler-Ross
16. "Unable are the loved to die, for love is immortality." – Emily Dickinson
17. "He spoke well who said that graves are the footprints of angels." – Henry Wadsworth Longfellow
18. "There are no goodbyes for us. Wherever you are, you will always be in my heart." – Mahatma Gandhi
19. "Death leaves a heartache no one can heal, love leaves a memory no one can steal." – From an Irish Headstone
20. "Tears shed for another person are not a sign of weakness. They are a sign of a pure heart." – José N. Harris
See: 160 Inspiring 4 Word Short Deep Quotes To Reflect On
Inspirational Sympathy Quotes
1. "The pain of grief is just as much part of life as the joy of love: it is perhaps the price we pay for love, the cost of commitment." – Dr. Colin Murray Parkes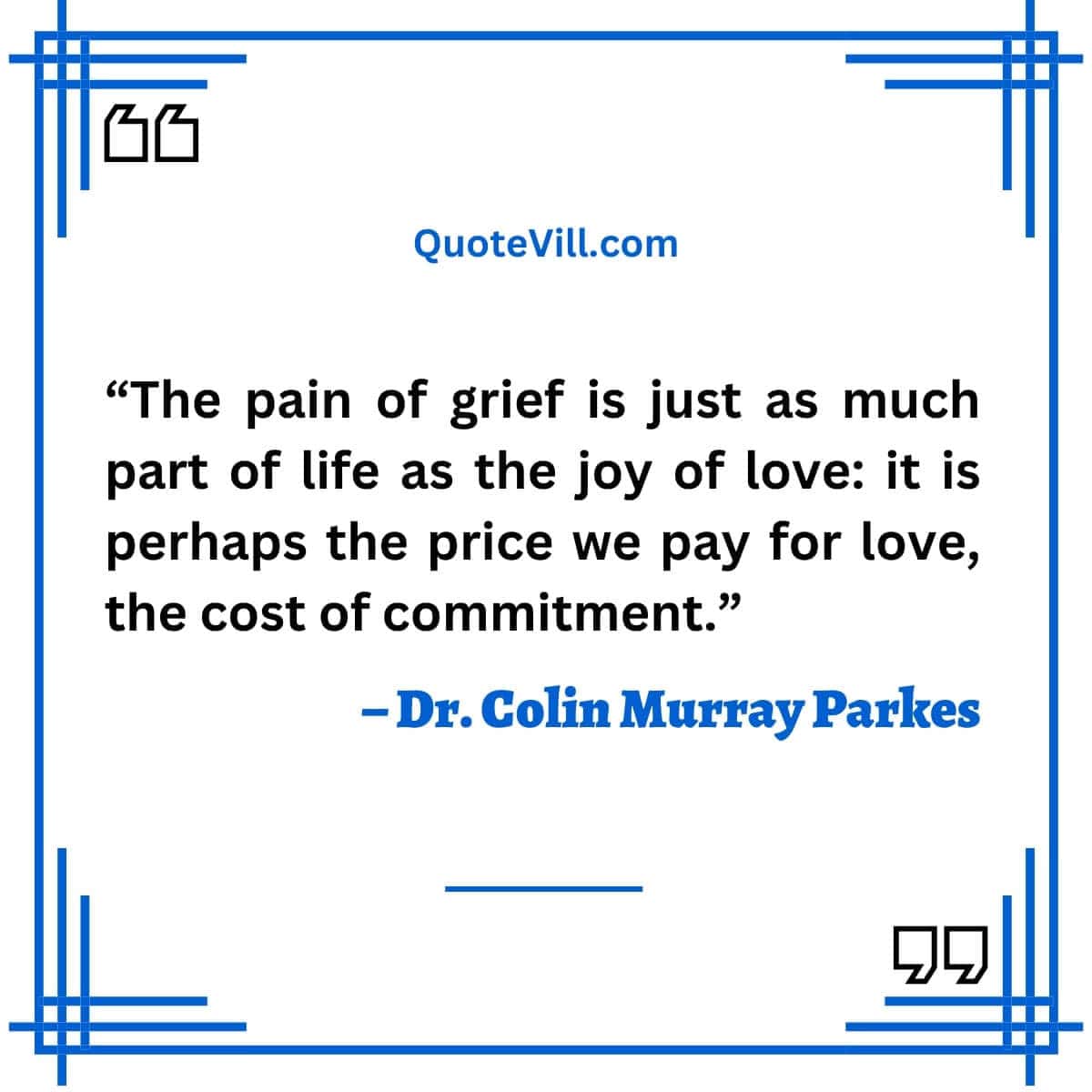 2. "It is not length of life, but depth of life." – Ralph Waldo Emerson
3. "Those we love and lose are always connected by heartstrings into infinity." – Terri Guillemets
4. "Grief is in two parts. The first is loss. The second is the remaking of life." – Anne Roiphe
5. "If the people we love are stolen from us, the way to have them live on is to never stop loving them." – James O'Barr
6. "Remember that people are only guests in your story – the same way you are only a guest in theirs – so make the chapters worth reading." – Lauren Klarfeld
7. "Sometimes, only one person is missing, and the whole world seems depopulated." – Alphonse de Lamartine
8. "Although it's difficult today to see beyond the sorrow, may looking back in memory help comfort you tomorrow." – Unknown
9. "Life is eternal, and love is immortal, and death is only a horizon; and a horizon is nothing save the limit of our sight." – Rossiter Worthington Raymond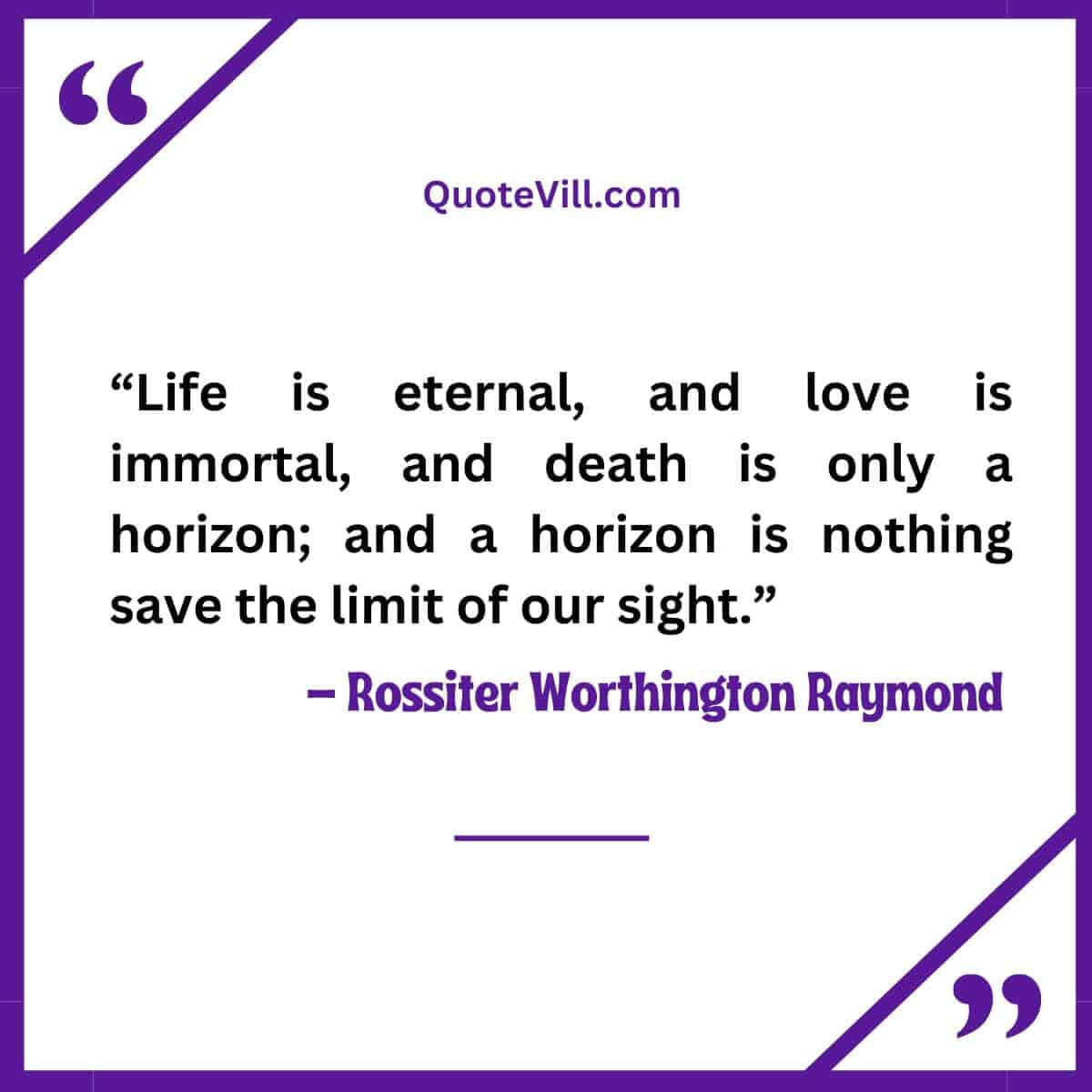 10. "When you have suffered a great deal in life, each additional pain is both unbearable and trifling." – Yann Martel
11. "It's so much darker when a light goes out than it would have been if it had never shone." – John Steinbeck
12. "Those we love don't go away, they walk beside us every day. Unseen, unheard, but always near; still loved, still missed and very dear." – Unknown
13. "There is no footprint too small that it cannot leave an imprint on this world." – Unknown
14. "Give sorrow words; the grief that does not speak knits up the o-er wrought heart and bids it break." – William Shakespeare
15. "Like a bird singing in the rain, let grateful memories survive in time of sorrow." – Robert Louis Stevenson
Read: 58 Inspirational Miss You Son Quotes Will Bring You Closer
Sympathy Quotes From Religious View:
1. "Blessed are those who mourn, for they shall be comforted." – Matthew 5:4 (Bible)
2. "He heals the brokenhearted and binds up their wounds." – Psalm 147:3 (Bible)
3. "Peace I leave with you; my peace I give you. I do not give to you as the world gives. Do not let your hearts be troubled and do not be afraid." – John 14:27 (Bible)
4. "And we know that in all things God works for the good of those who love him, who have been called according to his purpose." – Romans 8:28 (Bible)
5. "Every soul shall taste death. And We test you with evil and with good as trial; and to Us, you will be returned." – Qur'an (Surah Al-Anbiya 21:35)
6. "Do not stand at my grave and weep; I am not there. I do not sleep. I am a thousand winds that blow." – Mary Elizabeth Frye (Christian prayer)
7. "The Lord is close to the brokenhearted and saves those who are crushed in spirit." – Psalm 34:18 (Bible)
8. "God shall wipe away all tears from their eyes; and there shall be no more death, neither sorrow, nor crying, neither shall there be any more pain." – Revelation 21:4 (Bible)
9. "What is destined will reach you, even if it be beneath two mountains. What is not destined, will not reach you, even if it be between your two lips!" – Hadith of Prophet Muhammad (Islam)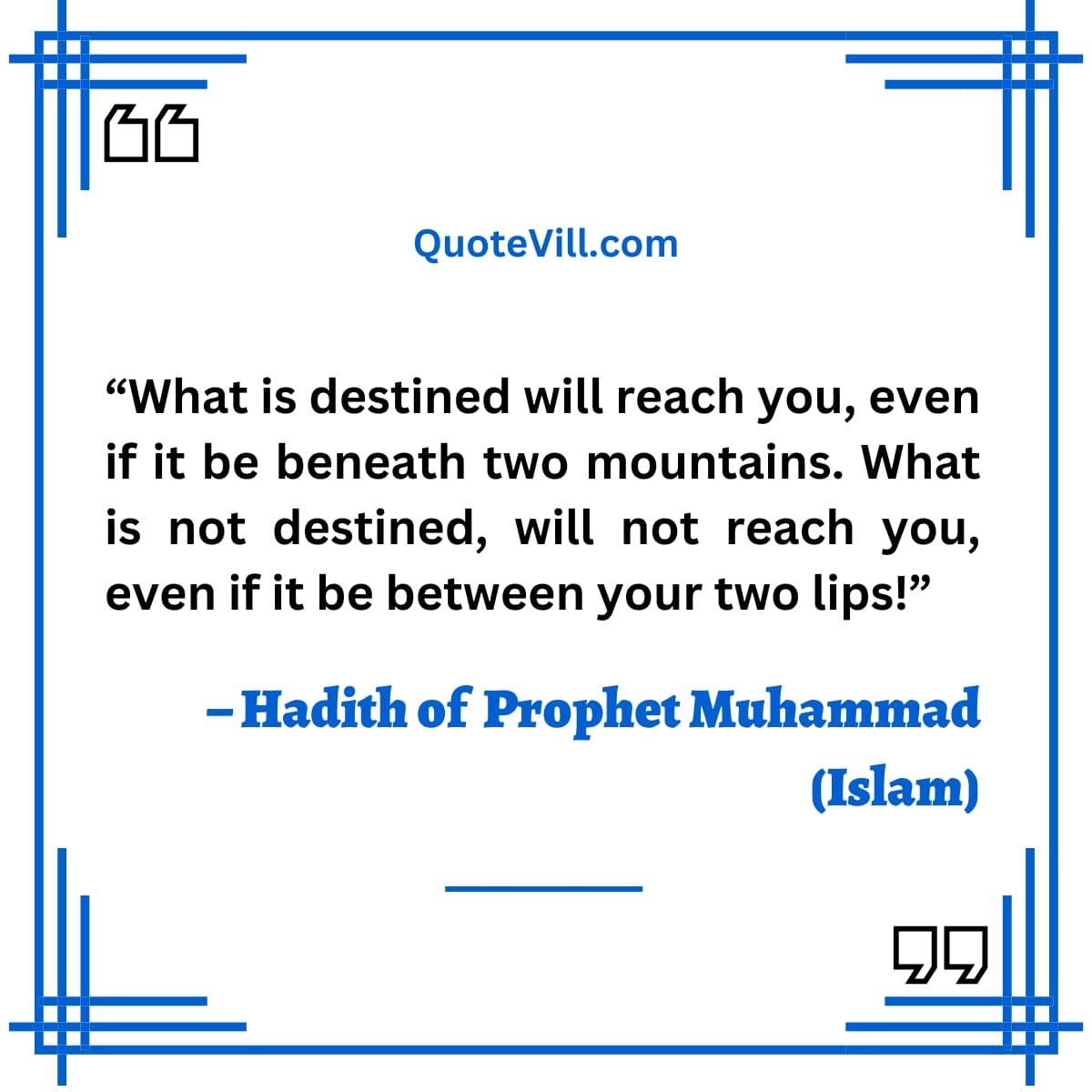 10. "Suffering is not holding you, you are holding suffering." – Buddha
11. "Just as a mother would protect her only child with her life, even so let one cultivate a boundless love towards all beings." – Buddha
12. "The righteous is taken away from the evil to come. He shall enter into peace." – Isaiah 57:1-2 (Bible)
13. "Verily, after hardship comes ease." – Qur'an (Surah Al-Sharh 94:6)
14. "The soul is neither born, and nor does it die" – Bhagavad Gita (Hindu Scripture)
15. "The impermanence of this floating world I feel over and over. It is hardest to be the one left behind." – Buddhist Saying