The act of giving thoughtful gifts requires one to have a beautiful, kind heart, hence when you encounter one, appreciate it. These thank you messages for gifts have been carefully crafted to help you express your gratitude in a deeper manner as the one who has put in so much time and effort in deciding and giving you the present deserves nothing less than that.
As meaningful as their gift is, your message to showcase your gratitude shall be that meaningful too! To help you craft that one best thank you message, we've many meaningful and creative thank you messages in store.
Thanking them is a way of appreciating their token of love, affection, respect and care. But doing so creatively, and like you mean it, gives it depth and makes the other person realise that you truly love the present, and that they did a nice thing.
Meaningful Thank You Messages For Gifts
1. These gifts are the reflection of your thoughtfulness and generosity. Thank you so much for showering me with this much love, I'm truly speechless.
2. You shall know you're responsible for this big smile I have on my face and the excitement that my heart is fluttering with! Thank you, I still can't wrap my head around how beautiful it's!
3. Thank you for being so kind and thoughtful in choosing this present for me! You know how to make me feel on top of the world with the excitement that I barely can contain.
4. You've made my day, the presents showcase your kind and loving spirit and tell tales of your generosity. I'm clueless as to how to thank you but I shall start by simply saying thank you!
5. I'm so grateful to have a person like you in my life not only because you give me the most wonderful gifts but because you put so much thought into them! Thank you.
6. My heart is overwhelmed with joy and words seem to have lost their way as I can't begin to describe how grateful I feel to have received your wonderful gifts! Thank you.
7. I didn't know I'd wake up today and the bundles of happiness would knock on my door! Thank you for being my nonseasonal Santa clause and making my morning 10 times better.
8. Thank you for your gifts and heartfelt note! These presents reflect primely how wonderfully kind and thoughtful you're and how you can outdo yourself in showing your love to the people you care for!
9. Today when I journal, you'll be mentioned in my gratitude list as I'm truly grateful to have you not only because you give me the best presents but because you have a heart of gold.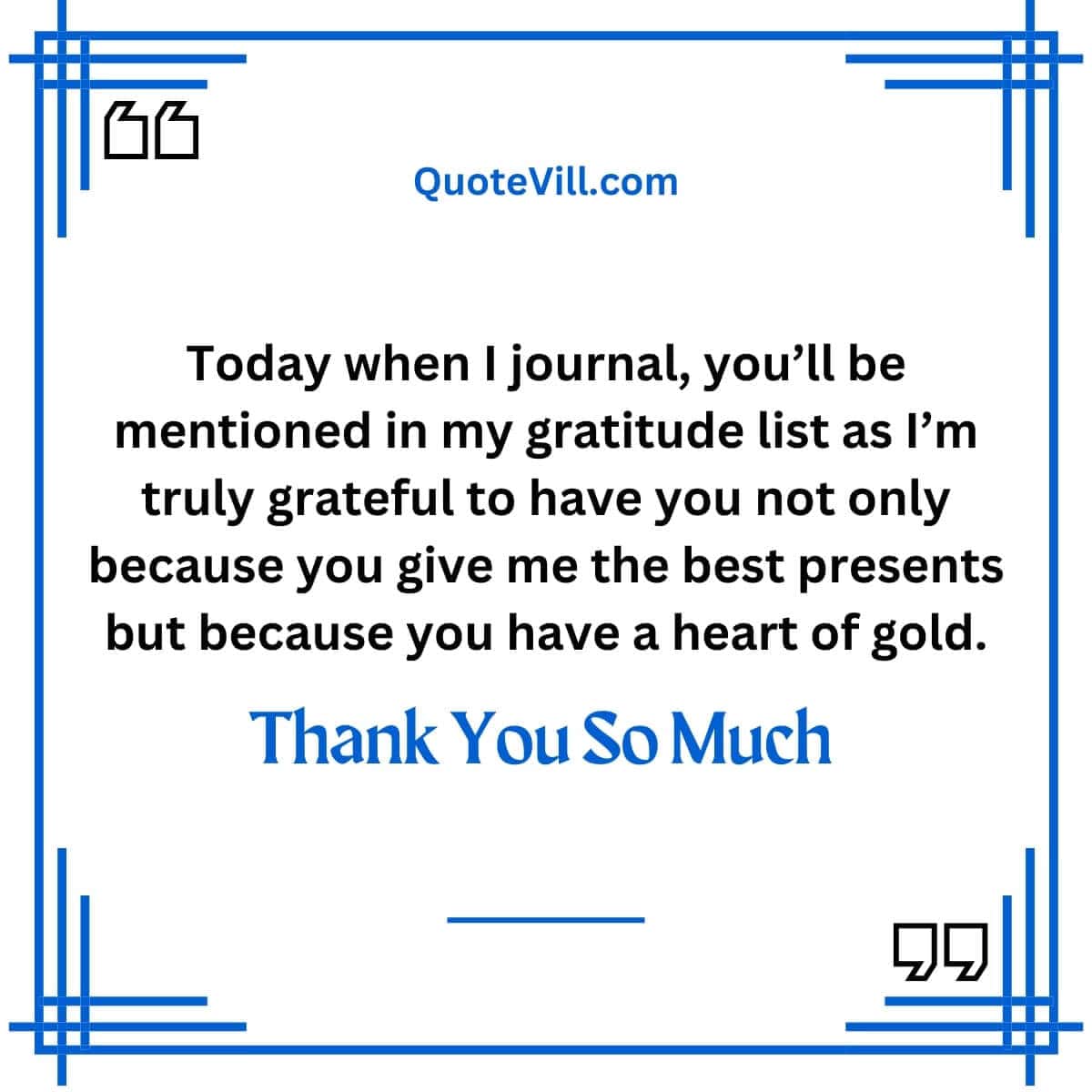 10. You've flattered me with your kindness. It feels as if the sun shined a little brighter for me today. Thank you for making me feel uplifted with your kind gesture.
11. Being your friend feels like I've been given a free ticket to the wonderland of surprises and you have no clue as to how happy you make me with your thoughtful gestures. Thank you!
12. Not everyone is gifted with the ability to give with love and joy but you do and your kindness of the heart speaks volumes. Thank you so much for these presents.
13. I sincerely appreciate you putting this much thought, time, and energy into giving me the most amazing gifts! You're an angel.
14. My heartfelt thank you for your heart-warming gift. Truly, this means the world to me. This present is all I need to cheer up a little and lift my spirits from the valley of blues.
15. On a serious note, thank you so much for this amazing gift and on a not-so-serious note, I'm so glad that your love language is giving gifts.
See: Blessed to See Another Year Quotes
Creative Ways to Say Thank You For Gifts
1. Thank you for the gifts, they've certainly brought the extra delight I needed today to call this day a good day.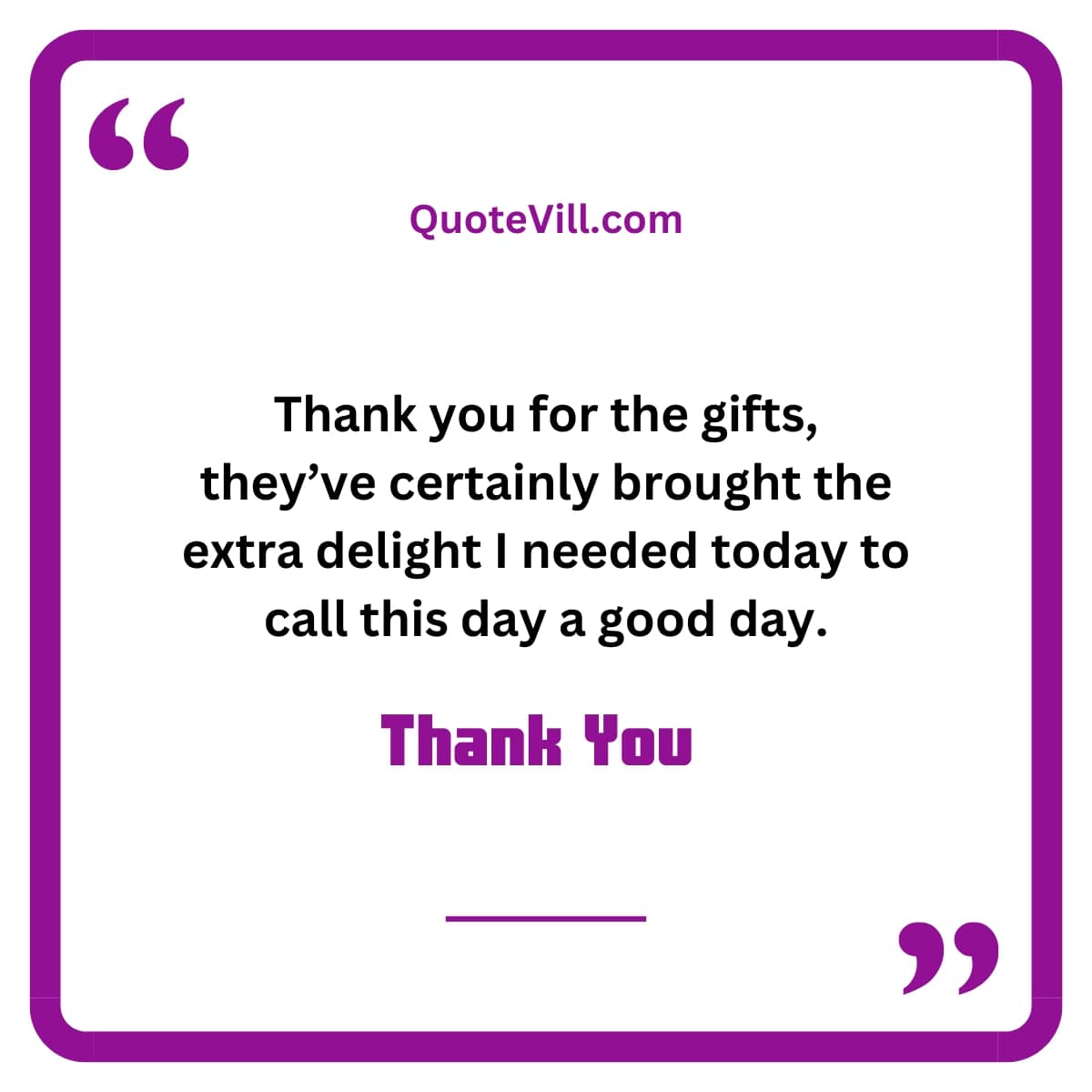 2. I'm speechless! How can someone be so thoughtful and kind? Thank you for being a wonderful human being and for these gifts too!
3. Bundles of joy wrapped in the cutest paper arrived today at my doorstep making me realise how lucky I'm to have friends like you, thank you for the gifts, they're lovely.
4. You never miss a chance to flatter me, do you! My heart is melted with this kind gesture of yours, thank you so much!
5. How do you always manage to give perfect presents? Do you read my mind or what? But thank you so much for this gift!
6. I consider myself so fortunate to have people like you in my life who get me totally and also have great taste! Thank you!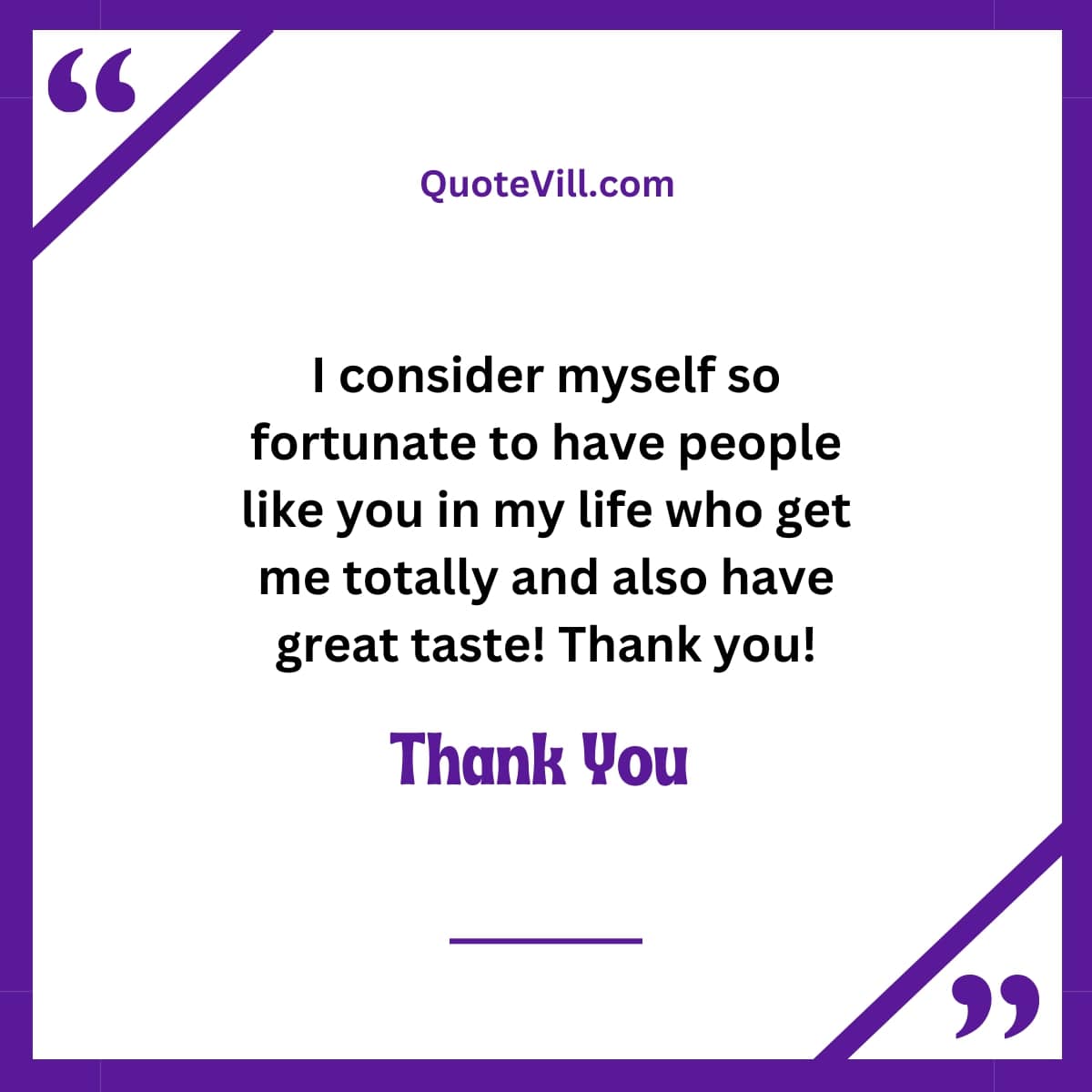 7. Thank you for sending me these wonderful presents! I'll use them till every scrap of them doesn't come out and even after that they'll be stored to remember your kind gesture.
8. You being friends with me is a wonderful gift I've been given already but on the top of that you showering me with amazing gifts is just like a cherry on the top, thank you!
9. Thank you! Only sheer love for another person can make one person put this much thought and consideration in giving gifts and I just want to say I love you tons too!
10. Thank you for bringing so much euphoria in my life by giving me this wonderful gift and making my dull morning better, I love you.
See More: 30 Heartfelt Thank You Messages for Anniversary Wishes
Say Thank You For Gifts Differently
1. Like your love for sharing and giving is limitless, your kindness is boundless too! Thank you for this generous gift!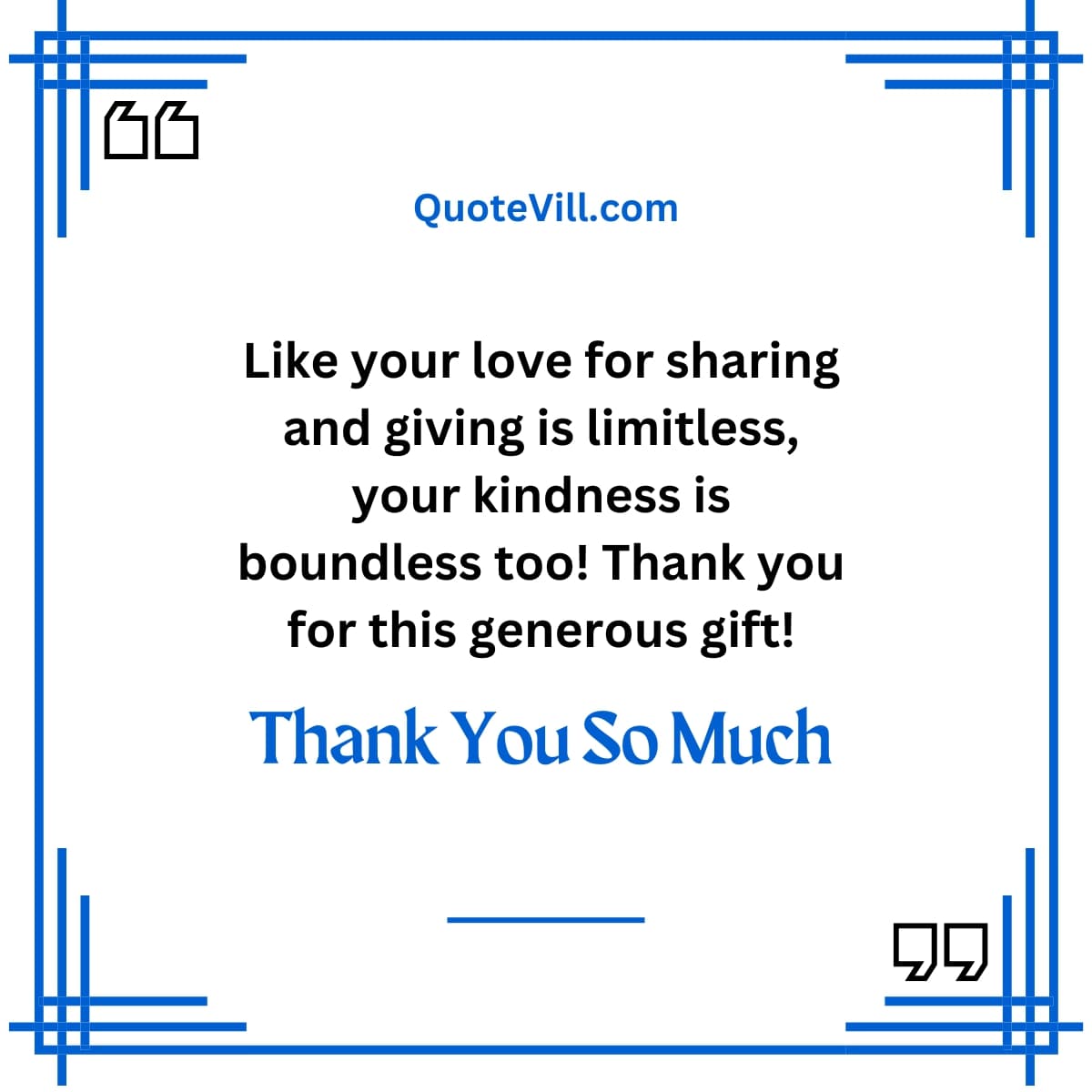 2. They wrap presents in these wonderful gift papers but you! YOU wrap your heart in it every time, and I'm clueless as to how to thank you!
3. How do you know how to cheer me up? Who gave you the key to my heart? Whoever did, I thank that being because it's in the right hands, thank you for these presents.
4. Thank you for being so generous with your presents. And all kudos to you for having outdone yourself this time around.
5. You get all the bonus points for being that one friend who knows how to surprise another friend with the amazing presents.
6. I have no other words to say thank you than simply saying them. I can't stress enough that I'm loving the present so much.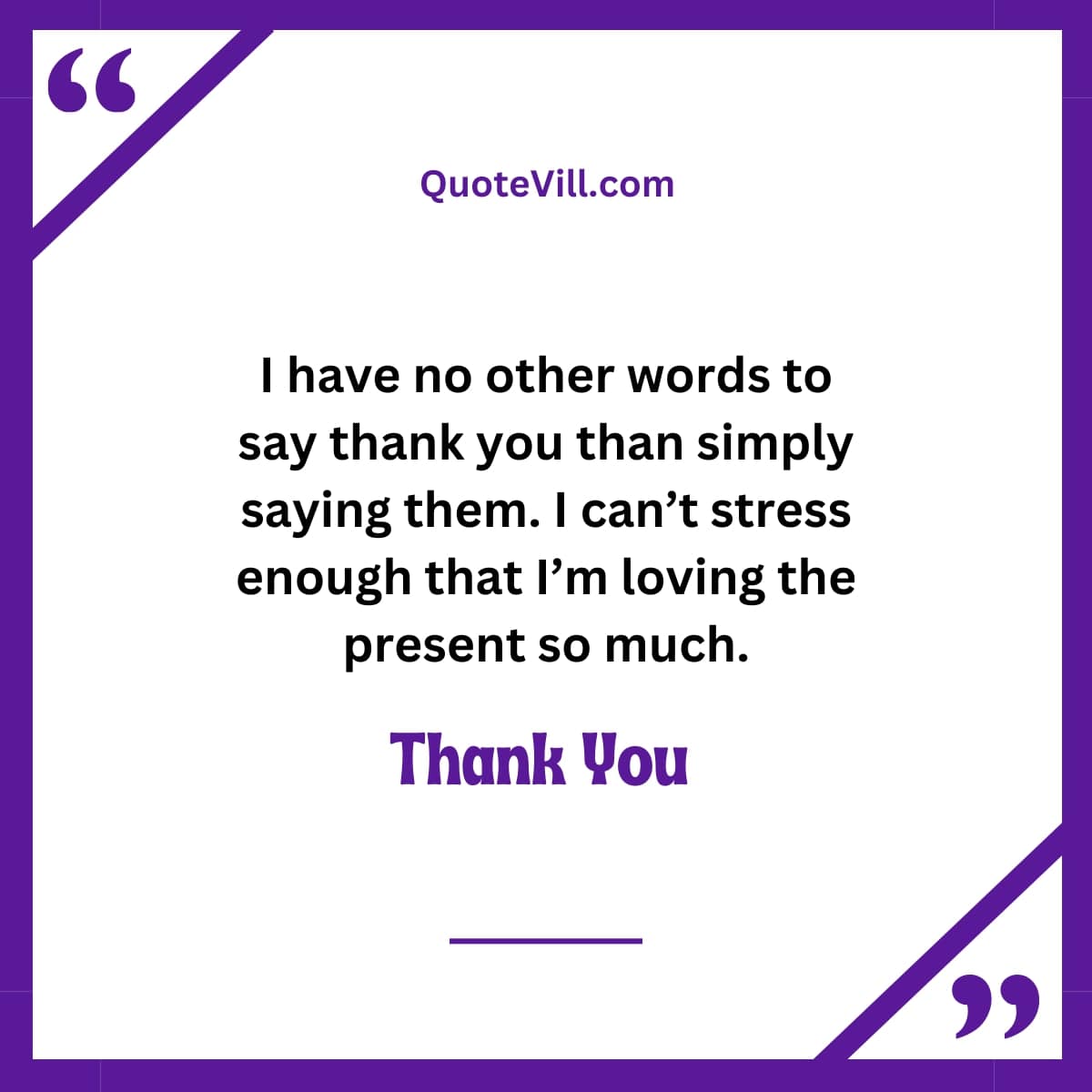 7. Your present which certainly is a reflection of your generosity has been received very well and will be put to good use, thank you!
8. Thank you for this thoughtful present, you don't only have a special place in my heart, but you occupy all of my heart.
9. Maybe I'm God's favourite, otherwise how would I have you who is not only a commendable friend but best when it comes to giving me presents. Thank you.
10. Thank you for your kind gesture. This event will stay close to my heart forever as it's a true representative of you being a very good friend.